Call Now to Set Up Tutoring:
(832) 748-1733
Private In-Home and Online Finance Tutoring in West University Place, TX
Receive personally tailored Finance lessons from exceptional tutors in a one-on-one setting. We help you connect with in-home and online tutoring that offers flexible scheduling and your choice of locations.
How can Finance tutoring help you?
Finance is a vast and interesting subject that is utilized in real-world applications on a daily basis. For everyone seeking to have an excellent comprehension of how to manage their money, finance is a good place to start. For those who find themselves seeking a professional career as a financial analyst or another career that needs an enhanced comprehension of economics, an understanding of finance as an interest is imperative. Luckily, you don't have to tackle all of the complexities and nuances of finance all on your own. A private finance tutor can be a fantastic help to you as you try to understand this intricate subject. The Varsity Tutors educational directors will get you an expert finance tutor in West University Place, TX, to work with you in pursuit of realizing your potential.
Working one-on-one with an exclusive finance tutor, you'll have the ability to work at your own personal pace and ask as many questions as you'll need. This benefit is often lost in traditional classroom environments, where teachers do not have the time or resources to handle the individual needs of every student. Your tutor will be a financial expert who can gladly share their expertise and insights with you so you can succeed. Students seeking finance tutoring in West University Place will get assistance in locating an independent tutor with the help of Varsity Tutors.
A skilled finance tutor in West University Place will take your interests under consideration to create engrossing study sessions that keep you focused and engaged the entire time. They are going to tailor their lesson plans to your learning style to try to make sure you're getting the most out of your time together. If you wish to spend a complete session reviewing financial investments, your tutor will be pleased to oblige. They are going to prepare exercises or look up resources pertaining to financial investing, which they know will work nicely with your personal style of learning. Whether you're attempting to review something specific, or perhaps you're just in search of a brush up on a single concept, like buying goods and services, your tutor will try to help you pursue your goals.
If you're seeking finance tutoring near West University Place, TX, the educational directors at Varsity Tutors could help you interact with a tutor who could help you pursue your academic goals. Tutors are available to meet with you in person, at the time and location of your choosing, or you can schedule online, face-to-face tutoring sessions.
Recent Tutoring Session Reviews
"The student is doing really well on the math now. She still struggles a bit with word problems, so we'll try to emphasize those for the last few sessions. She's also acing the reading passages now, so I'll leave her with some reminders on that next week, but we'll spend more time on math."
"The student and I reviewed kinetics and equilibrium before her upcoming chemistry test. We went over the problems that she had missed on her quiz and worked lots of equilibrium practice problems. She is still struggling a little with the problems that ask for equilibrium concentrations given initial concentrations, but I think we can iron this out before her final."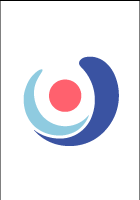 "The student and I had a study session for his linear algebra test. As we worked through the practice test, most of the work was revisiting concepts we had covered a few times before, but we also saw spent some time on topics we hadn't worked together on: rank/nullity, characteristic polynomials, eigenvalues, and eigenvectors. We also spent some time distinguishing between column space and row space and when we should start by finding R.R.E. form."
"We covered some physics topics, including a brief review of Newton's three laws and the law of gravitation, including how to recognize direct and inverse proportionality. We then covered friction, including the friction constant and normal force."
"Reviewed assigned math section, completed reading section, vocab review, began math section. The student has been retaining vocab words we've gone over and has noticeably improved in answering vocab questions in reading/writing sections. Math section score was also the best yet."
"We reviewed for the student's final. We went through a list of vocabulary terms and briefly reviewed them. We spent an extra half hour studying this subject. He's a quick learner in general and I have no concerns."
Nearby Cities:
Bellaire Finance Tutoring
,
Sugar Land Finance Tutoring
,
Katy Finance Tutoring
,
Spring Finance Tutoring
,
The Woodlands Finance Tutoring
,
Missouri City Finance Tutoring
,
Stafford Finance Tutoring
,
Houston Finance Tutoring
,
Pasadena Finance Tutoring
,
College Station Finance Tutoring
,
Pearland Finance Tutoring
,
Bryan Finance Tutoring
,
League City Finance Tutoring
,
Baytown Finance Tutoring
,
Conroe Finance Tutoring
Nearby Tutors:
Bellaire Finance Tutors
,
Sugar Land Finance Tutors
,
Katy Finance Tutors
,
Spring Finance Tutors
,
The Woodlands Finance Tutors
,
Missouri City Finance Tutors
,
Stafford Finance Tutors
,
Houston Finance Tutors
,
Pasadena Finance Tutors
,
College Station Finance Tutors
,
Pearland Finance Tutors
,
Bryan Finance Tutors
,
League City Finance Tutors
,
Baytown Finance Tutors
,
Conroe Finance Tutors
Call us today to connect with a top
Finance tutor in West University Place, TX
(832) 748-1733