Private In-Home and Online SAT Tutoring Near You
Receive personally tailored SAT lessons from exceptional tutors in a one-on-one setting. We help you connect with in-home and online tutoring that offers flexible scheduling and your choice of locations. Varsity Tutors helps thousands of people asking, "How do I connect with the best SAT tutors near me?"
Get results. Guaranteed.
We're proud of our students and the improved scores they've achieved. We believe your student can do the same. That's why we promise to help them get a better score or we'll give you your money back.*
Looking for "SAT tutors near me"? Varsity Tutors can help.
You're in the right place if you've reached this site by searching for terms like "SAT tutor near me," because Varsity Tutors can set you or your student up with a knowledgeable SAT tutor who can help prepare you or your student effectively for the SAT exam. Signing them up for SAT tutoring could give your student the boost they need to take their test-prep skills to the next level. SAT tutors can help your student refresh their content knowledge, provide useful strategies they can use during the test, and help them improve their overall study skills for standardized tests in general. There's no reason for your student to study alone, because Varsity Tutors can connect them with a tutor who can meet their SAT test preparation needs.
What advantages can SAT tutoring provide?
Perhaps the best thing about the one-on-one attention from an SAT tutor is that it can give your student the advantage of receiving personalized materials, practice sessions, and learning methodologies that should help in improving their scores. Students can spend as much time as they need on content they find particularly challenging, without using up unnecessary time reviewing subjects they've already mastered. Additionally, working with a private SAT tutor allows a student to develop a trusting study relationship, which can then provide a number of benefits.
Secondly, a student may feel more comfortable during their SAT tutoring sessions, which can lead them to asking questions as they arise. Another benefit is that their SAT tutor can gain an understanding of the student's attributes such as their most effective learning styles, their personal strengths and challenges, their goals, and what motivates them. This allows SAT tutors to provide precise, customized lessons based on your student's unique set of needs. They also have the flexibility to change each lesson when necessary based on their close observation of your student's progress.
How much does SAT tutoring cost?
The cost of a private SAT tutor depends on a variety of factors, including the subject matter you want to go over, the point in the process of studying of which you or your student are at, and the goals you are trying to achieve. Other factors are time, location, and amount of tutoring.
The purpose of the SAT is to provide an assessment of your student's level of preparedness to take on college-level studies that they can include with their application materials. Most colleges and universities accept SAT scores as a part of an applicant's admissions packet, because it provides a common data point they can use to compare all potential students. Admissions boards use SAT scores as one of the pieces of information they consider when making admissions decisions.
Here's a quick overview of the SAT:
3 hour exam

50 extra minutes for the SAT Essay

Content Areas

Evidence-Based Reading and Writing

50% of exam
Reading Test
Writing and Language Test

Math

50% of Exam
Calculator allowed sortion
No calculator section
The SAT exam is made up of three required sections and an optional essay. The required sections include the Reading section, Writing and Language section, and the Math section.
The Reading section presents your student with text passages followed by questions about them. The questions measure skills like their command of evidence, ability to understand words in context, and ability to analyze historic or scientific passages, among others. The Writing and Language section also presents text passages, but this time your student must fix mistakes and weaknesses they find. This can include grammar, punctuation, word usage, paragraph organization, and more.
The Math section focuses on algebra, data analysis and problem solving, advanced math using more complex equations, and other math topics like geometry and trigonometry. The Math section is further divided into a sub-section that allows your student to use a calculator and another sub-section that does not. Finally, although the Essay section is labeled optional, your student's SAT tutor can help them find out if any of the programs they're applying to require it. When they take the Essay section, they'll be given a passage and then required to explain how the writer builds their argument, and support their explanation with evidence found in the passage. Students don't need to provide their own thoughts or opinions on the topic, as they only need to analyze how the author made their position persuasive.
In addition to acting as a college admissions exam, the SAT provides benchmarks that help school administrators and college admissions offices know how to help students. The list below shows what the SAT benchmarks can do:
Identify students who are thriving and require greater challenges.
Identify students who require additional academic support.
Inform instructional and curricular enhancements throughout an institution.
How can SAT tutoring near me help my student improve their test-taking skills?
Most of the questions on the SAT are presented in multiple-choice format. There are some grid-in questions on the Math section, and of course the Essay involves writing. One important way their SAT tutor can help your student is by providing them with examples of the types of questions they'll find on the exam. SAT tutoring includes instruction on how to take a standardized exam. By helping your student become familiar with the structure and question format, their SAT tutor can give them tools to study for future standardized exams, both during college and for any licensing or credentialing exams throughout their career.
Reading Test

65 minutes
52 questions
Tests reading comprehension with text passages and questions about them.

Writing and Language Test

35 minutes
44 questions
Tests ability to correct and improve written sentences and passages.

Math Test

80 minutes
58 questions
Tests ability to solve problems in algebra, geometry, data analysis, trigonometry, and related areas.

Essay Test

50 minutes
1 writing prompt
Read a passage and write an essay about how the author built their argument.
How can SAT tutors near me help my student perform to their ability on the exam in time?
As mentioned, SAT tutoring involves more than just reviewing content. That's probably going to be the biggest part of your student's tutoring sessions, but there are other important ways SAT tutors can prepare students for the exam. Standardized tests like the SAT are different than the tests your student takes for their high school classes. A variety of content is covered all in one day, and each section has time limits. This can make demands on your student's stamina that they're not used to, and they may have difficulties answering all the questions within the time limits.
Therefore, tutors may demonstrate time management strategies your student can use during the exam. For example, if they can't decide between two answers that seem equally correct, it's better to make their best guess than to leave the question blank, because there's no penalty for wrong answers on the SAT. Their SAT tutor may even know of strategies to determine which answer is most likely correct. Many tutors will regularly administer full, timed practice sections, or even full exams, to discover any pacing issues your student has so they can work together on solving those issues before test day.
Can SAT tutoring near me help my student understand questions worded in a confusing way?
Another difference many students notice on the SAT exam is that questions are worded differently than other test questions they've seen so far. Some students may even feel the questions want to "trick" them into choosing the wrong answer. That's why many SAT tutors spend a lot of time showing students how to read an SAT question in such a way that they understand what the test is asking of them. This may include seemingly obvious things, like the necessity of reading every word. If your student misses a "not" in the middle of a question, that can lead them to the exact opposite of the correct answer.
In addition to carefully reading each question, your student's SAT tutor can provide examples of questions that could be considered confusing and go through them with your student to show what phrasing twists are likely to show up and how to interpret them. This is another way your student can benefit from various practice sections their tutor may provide. Once they've gotten enough practice answering sample questions with the same type of wording found on the SAT exam, your student may come to easily recognize what questions are asking. If not, they'll have strategies they can utilize in order to figure them out.
How can studying with SAT tutors near me help my student in the long run?
The results of the SAT can have a significant impact on the path your student's academic career takes. If they don't reach the score required by the pre-med or fine arts program they're applying for the first time they take the SAT, it's not a huge problem because they can take it again. However, unless they make changes in how they prepare for the exam, they may face the same frustration no matter how often they retake the test. The stakes are high, and it's important to do whatever is necessary to help them work towards the future they dream of for themselves.
The following table shows 2018 SAT scores nationwide:
| Total mean score | 1068 |
| --- | --- |
| Evidence-Based Reading and Writing (ERW) mean score | 536 |
| Math mean score | 531 |
| Met Both Benchmarks | 47% |
| Met ERW Benchmark (480+) | 70% |
| Met Math Benchmark (530+) | 49% |
| Met No Benchmarks | 27% |
This is another reason to be glad that your student's SAT tutor can provide much more than customized content review. Part of preparing for the SAT can definitely include researching career choices, the appropriate college and university programs, and what requirements your student must meet, including any involving SAT scores. Rather than give up on their future plans, your student can work closely with their tutor on first setting the appropriate goal score, and then taking each step they need to towards reaching that score. Because SAT tutors are familiar with the exam, they can spend time assisting your student as they work on overcoming each challenge until they feel confident they've worked their hardest, conquered their obstacles, and that they're ready to reach their goal.
Varsity Tutors makes every effort to set your student up with an SAT tutor who's available when it's most convenient for your family's schedule. Since they'll be meeting online using the Varsity Tutors Live Learning Platform, you'll probably find more room for flexibility. Contact Varsity Tutors today to learn more about how a professional SAT tutor can help your student prepare for the test, and we can get them started right away.
4.9/5.0 Satisfaction Rating*
Recent Tutoring Session Reviews
"The student and I started looking at the Critical Reading section today. I demonstrated how to read the SAT passages and practiced this skill with him over several sections.The student is much more engaged and working harder to understand the material than when we first started meeting. He's beginning to really think through problems and take his full time on things."
"Today the student and I reviewed math and writing for the SAT. He struggles a little bit with math so we focused on that today, practicing the strategies of backsolving and picking numbers, which helped him out when he wasn't sure how to otherwise approach the problem mathematically. He was confused by complex algebra and the wording on some problems, so we broke the problems down together to make sure he understood them. We also went over the writing section. He tended to make minor errors because he was reading the sentence incorrectly and was thus confused about what the sentence meant. We worked on reading more carefully and talked about common grammar errors."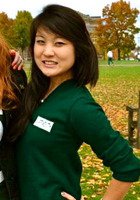 "The student and I covered the basics of SAT Verbal test-taking, and working on the Critical Reading section fill in the blank question types. I believe the student needs to improve his vocabulary and critical reading skills, but by the end of the session we had discussed multiple fill-in-the-blank strategies to help him increase his Critical Reading score. The student was great to work with, enthusiastic, patient, and willing to do the homework I assigned him. "
Varsity Tutors $200 SAT Scholarship
Varsity Tutors is pleased to offer a $200 scholarship to students preparing for the SAT. The monthly competition, which is open to all high school students, asks individuals to compose a brief essay in response to a rotating prompt. Get a head start on paying for your college education by entering now.
SAT Scholarship Details
January 2019 Prompt: "Discuss how technology has positively impacted your classroom experience."
Essay Length: 200-900 words.
Entry Period: 12:00 a.m. CT on the 1st of each month to 5:00 p.m. CT on the 15th of each month.
Prize: $200 toward your current or future tuition.
All applicants must be 16 years of age or older. No purchase is necessary to enter.
How to Enter the Varsity Tutors SAT Scholarship Contest
Submit your response to the SAT prompt by 5:00 p.m. CT on the 15th of each month. Essays may be submitted online by clicking the button below, or by mailing your response to Varsity Tutors.
During Round I (the 15th at 5:00 p.m. CT until the last day of the month at 11:59 p.m. CT), encourage your friends and family to vote for your essay on social media using your unique link. During Round II, the five entries with the most online votes will be reviewed, and the winner will be chosen.
For a full description of entry procedures for the Varsity Tutors $200 SAT Scholarship, as well as terms and conditions, click here.
Enter contest
Are you a high school student who is interested in receiving a college education? If so, you will more than likely need to take a standardized test as part of your entrance process. While there are two widely used aptitude tests to choose between, the SAT is the most commonly used score on the East and West Coasts. If you are intending to apply to a university in these coastal regions, it will likely be beneficial for you to take this standardized test.
High school upperclassmen face a great deal of stress when it comes to college applications, and the additional demands of preparing for the SAT is a factor that does not exactly ease that stress. Fortunately, Varsity Tutors is here to fix that problem by helping to connect you with a one-on-one SAT tutor who can give you the instruction, guidance, and resources needed to prepare for test day.
Find Test Prep in These Cities
Find Classes in These Cities