Private In-Home and Online PSAT Tutoring in San Bernardino, CA
Receive personally tailored PSAT lessons from exceptional tutors in a one-on-one setting. We help you connect with in-home and online tutoring that offers flexible scheduling and your choice of locations.
100% Tutor Satisfaction Guarantee
At Varsity Tutors, we're committed to connecting you to top tutors capable of delivering an outstanding experience. That's why we provide a 100% tutor satisfaction guarantee.
How can a tutor help you master the PSAT?
The Scholastic Aptitude Test (SAT) can be a challenge for your student, but they have a chance to practice with the Preliminary SAT, or PSAT. This exam is also known as the National Merit Scholarship Qualifying Test (NMSQT). Varsity Tutors can connect your student with a talented PSAT tutor in San Bernardino, CA, who could help them set and exceed goals in a timely manner. The PSAT has undergone several changes, and your child's tutor could help them prepare for the material and format of the test. The PSAT's changes reflect the ways in which the SAT was updated. The PSAT is also offered in several forms. For example, 10th and 11th graders take a version that's most similar to the original exam. The exam for 8th and 9th graders is a baseline for progress. Regardless of the version, your student has two hours and 45 minutes to complete the challenging exam.
We can find your child a PSAT tutor in San Bernardino who could help them become an independent learner. It is important your student knows the content and the test format. A tutor can potentially build on their weaknesses, whether the most prevailing areas of confusion are with reading words in context, writing, or solving algebra problems. The changes in the types of questions, format, and scoring scale can mean the difference between success and failure if your child does not know what to expect. The tutor can ease their anxiety and use proven tools and materials to prepare your child.
CBS ranked us Best Tutors in LA! Contact us to hear why. We serve all of Southern Cal.
Session Summaries by PSAT Tutors
"The student asked if I would work with her on one final last-minute session. We spent all but fifteen minutes of our time together working on the reading comprehension section. I annotated a social science passage and worked through it with her, then she did a prose, a humanities, and a natural science passage on her own. She did quite well on all of them. Her time improved, though I am still a little concerned about it. We spent our last fifteen minutes together working through a science passage."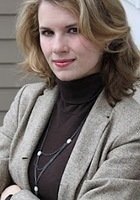 "We started with math review. The student had a bit of trouble adapting to the test, not because he was unfamiliar with the material, but because he was unfamiliar with the format and wouldn't always understand what they wanted him to do. I think he understands the keywords and strategies of this test now, and will react accordingly. We reviewed a few concepts and talked about the differences in the tests that are troubling him. Next, we covered some of the writing section. The student gets tripped up by adverb clauses and by subject/verb agreement when the subject is separated from the verb in the sentence. Since he has most of the other grammar rules down, adjusting for this will be simple."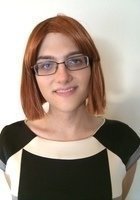 "We went over the student's math assignment (numbers and operations) and her essay (which I scored a 3-4). Then I had her do the critical reading mapping worksheet and a critical reading practice worksheet. I'm a little concerned about her timing. We also did some sentence completion exercises and exercises on subject-verb disagreement. "