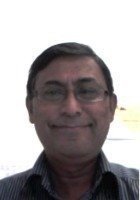 Halimur
Certified Tutor
I am a graduate of Harvard University and the University of Michigan (Ann Arbor); I have three master's degrees (1. English, Russian and French languages and literature, 2) Russian literature, and 3) International Education Policy); I also have a Ph.D. in Russian literature and Russian language.

I've taught at various US universities (Oberlin college, Wayne State University, University of Michigan, Georgetown University, Colgate University, and the US Air Force Academy) for the past thirty years; I've also served as Director of Research at the US Air Force Academy, taught several thousand undergraduate students over the period of my academic career.

I've retired from teaching at the USAFA in 2012, moved to Dallas, Texas and began helping my son (who was a Sophomore at high school) prepare for college admission (he wanted to go to one of the Ivy League schools) - SAT: Reading, Writing and Math, and ACT: Reading, English, Science and Math. As I continued to work with him, his friends came to learn, and the children of my friends showed u, and soon I had a living-room full of young folks! Over the last three years of teaching, I've seen some of these students improve their SAT scores significantly (the best improvements were rather high: from a 1640 to a 2180 (old SAT) - a total of 540 points improvement! English Reading was improved by 220 points and Writing by 250 points. In PSAT, I expect at least two out of five students I've tutored to win the National Merit Scholarship. Over the last three years, at last three of my students were admitted to top-twenty universities in the US.

I'm not a native speaker of English; I had to master it through learning the grammar, memorizing the vocabulary, watching people use phrases and expressions to understand when and where they are used, and, of course, then taught the language for the past thirty or so years to undergraduate and graduate students. So, I know where the difficulties of learning the language, especially English, lies (I'm a linguist - I speak 11 languages) and how to overcome them. As the undergraduate instructor at various universities, I've seen how high-school students came frequently unprepared in reading and writing skills, and we had to help them learn these skills rather quickly to be able to handle the college coursework. So, over the last three years of teaching English Reading and Writing, preparing high-school students for PSAT, SAT & ACT, I've developed a special set of helpful suggestions about how to master these skills well.

I enjoy teaching. I retired very early to help my son, and to enjoy the time traveling; but, in less than three months after my separation from the university classrooms, I had a bunch of high-school students who set up a classroom in my living-room. So, I guess this is what I'm going to have to live with, at least, for a part of my time. Besides, I feel I've done something meaningful when I see one of my students getting admitted to one of the very universities in this country. That's a joy I won't be able to buy for any amount of money! So, I encourage the hard-working, motivated and capable students: Please, get in touch with me, and I'd love to help you go where you'd like to go. It'll be hard work, but, in the end, it'd probably be one of the more meaningful and gratifying things you'd do in your life!
Education & Certification
Undergraduate Degree: Moscow Foreign Language University - Bachelor in Arts, English
Graduate Degree: University of Michigan-Ann Arbor - Doctor of Philosophy, Russian Studies
Test Scores
SAT Composite (1600 scale): 1560
SAT Math: 700
SAT Verbal: 800
SAT Writing: 800
Hobbies
Chess, Tennis, Ping Pong, Fishing, Hiking, Traveling