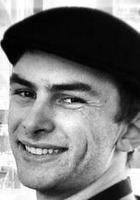 Reilly
Certified Tutor
I am a Math Major/CompSci Minor in the Honors College at the University of Arizona. I was born and raised in Tucson, Arizona, and I've spent the past 5 years tutoring local students in Math. I received a perfect score of 800 on the SAT Math portion. I took every AP math course available to me in high school: AP Calculus AB, AP Calculus BC, and AP Statistics; receiving scores of 5, 5 (with a 5 on the AB subsection), and 3 respectively. I also have extensive experience in dealing with ADD/ADHD in relation to both academia and day-to-day life.

But more important than all of this is the fact that I, quite candidly, love my job. It has been a genuine pleasure to meet new students and learn their various talents and interests, while simultaneously having the chance to tutor them in one of my own interests: Mathematics. I hope you'll consider me for your tutoring needs.
Test Scores
SAT Math: 800
Hobbies
Chess, Soccer, Reading,Theater (both performing and attending performances), film, and television
What is your teaching philosophy?
A good teacher tells you where to look, not what you'll find.
What might you do in a typical first session with a student?
Ask questions of the student until I understand where the hole in their knowledge is, and then fill the hole.
How can you help a student become an independent learner?
Encourage critical thinking by helping the student towards answers, but never just giving them the answers.
How would you help a student stay motivated?
Keep a positive attitude during sessions. Listen intently to the student, and take their thoughts and feelings into consideration. Take a breaks during particularly long sessions.
If a student has difficulty learning a skill or concept, what would you do?
Re-approach the skill or concept from a base of knowledge in which the student is already firmly grounded.
How do you help students who are struggling with reading comprehension?
Practice is key. Reading along with the student and highlighting or otherwise taking note of information relevant to questions about the text can be a huge help.
What strategies have you found to be most successful when you start to work with a student?
Make the student feel as comfortable with you as possible. The more comfortable they are, the more willing they are to ask you questions.
How would you help a student get excited/engaged with a subject that they are struggling in?
It helps immensely if the tutor is honestly excited about the material. Other than that, see if you can make games that are relevant to the subject.
What techniques would you use to be sure that a student understands the material?
Questions, questions, questions! Keep asking them questions. More importantly, keep letting them answer. Don't move on until they can answer your questions correctly.
How do you build a student's confidence in a subject?
Words of encouragement can be a HUGE help in this area. Let the student know when they've done a good job.
How do you evaluate a student's needs?
I ask them questions and pay close attention to the answers they give. Usually, the way they phrase their answers tells you what part of the material they're missing.
How do you adapt your tutoring to the student's needs?
I pay close attention to which of the learning types the student seems to gravitate towards. Do they pay more attention when I'm illustrating a problem on the whiteboard? Or when I'm talking directly to them and making eye contact? Or is there some other form of tutoring that engages the student?
What types of materials do you typically use during a tutoring session?
I try to have a notebook or a whiteboard that I can draw and write on, just in case the student is a visual learner.