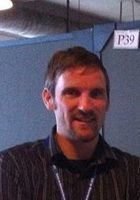 Alex
Certified Tutor
I received my Bachelor's degree in Psychology at UC Davis, and I am currently a Master's student at California State San Marcos studying Experimental Psychology. My research involves studying peptide influences on maternal behavior in mice, specifically peptides related to stress and alertness. I have a passion for statistics and research methods. My goals for the future involves getting a Ph. D. in behavioral neuroscience and eventually working as a researcher and/or college professor. Through the Master's program, I have had much experience working with undergraduate students helping them with statistical procedures and planning research proposals. I am also currently teaching a section of an Introductory Psychology class at CSU San Marcos. My favorite areas in which to tutor would hands down be statistics and research methods. As a tutor, I value the interaction with students, as I love to be a mentor and provide guidance in both academics and life management strategies. I have many other interests outside of academia, including rock climbing, juggling (I can juggle 7 balls), playing guitar and piano, snowboarding, riding my road bike, going on hikes, and playing board games.
Education & Certification
Undergraduate Degree: University of California-Davis - Bachelor in Arts, Psychology
Graduate Degree: CSU San Marcos - Master of Arts, Experimental Psychology
Hobbies
I enjoy a plethora of hobbies, including rock climbing, going on bike rides, juggling, snowboarding, playing guitar and piano, and going on hikes.