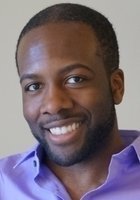 Earnest: Perth Java tutor
Certified Java Tutor in Perth
...to tutoring after graduation! My tutoring style is heavily influenced by my problem-solving-oriented engineering background. In school, I learned how to break down problems, analyze each component, and then proceed step-by-step to a solution. This same approach has helped me excel as a tutor because breaking down problems for students and guiding them as they...
Kate: Perth Java tutor
Certified Java Tutor in Perth
...for 7 years. I also spent 8 months working and studying in France, and have tutored high school and adult students in French. When I'm not working or studying, I love playing volleyball (indoors or on the beach!) and spending time outside, canoeing or hiking with my dog. I look forward to meeting and working...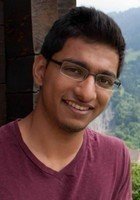 Ajay: Perth Java tutor
Certified Java Tutor in Perth
...the most efficient ways to overcome them. I also developed more patience and empathy through tutoring - I often remembered feeling the same confusion about a topic that my students were feeling the first time I had learned the material. The skills and perspective I developed through this tutoring experience have certainly made me a...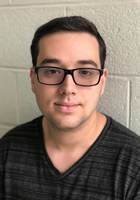 Jake: Perth Java tutor
Certified Java Tutor in Perth
...fall, I'll be attending law school at Columbia Law, and I hope to pursue cybersecurity law while I'm there. I have a ton of experience tutoring in many different areas, however my specific specialty areas are Computer Science, Math (up to Calculus 2), and test prep. I love theatre, music, and video games, and I...
Alexander: Perth Java tutor
Certified Java Tutor in Perth
...school in the South Bronx to a prep school in Connecticut. In mathematics in particular I have strong experience working with students who have learning disabilities. I'm near-fluent in German and Spanish, have a year of Chinese under my belt, and have introductory familiarity with Turkish, Korean, French, Italian, and Japanese. If you ever need...
Yash: Perth Java tutor
Certified Java Tutor in Perth
I love tutoring and helping students! I believe everyone is capable of learning with the right type of instruction. I have had my fair share of disappointments, but with the right kind of help, I have overcome many struggles. I believe learning doesn't happen in a day. But we should struggle to learn a little...
Ignacio: Perth Java tutor
Certified Java Tutor in Perth
I am a Computer Science Master's student at DePaul with a BS in Environmental Science from the University of Chicago.... Math builds on itself. Build a strong foundation.... Ask for past home works and tests.... By showing them that everything they learn can be used to build and create new things.
Koissi: Perth Java tutor
Certified Java Tutor in Perth
...Pre-Calculus course. Other tutoring experience comes from volunteering to help my peers in their math and Computer Science classes. I am an avid programmer with experience across a wide range of technologies and languages, including NodeJS, MySQL, C, C++, and Objective C. Most of my experience in Computer Science comes from personal projects and my...
Jerry: Perth Java tutor
Certified Java Tutor in Perth
...Math, Science, and anything Computer Science/Technology related. I'm qualified to tutor in various academic subjects as well as ACT prep. But based on my past software engineering internship experiences at Apple and Microsoft, I am most confident in tutoring Computer Science topics ranging from specific coding languages to data structures, algorithms and coding projects. Outside...
Private Online Java Tutoring in Perth
Receive personally tailored Java lessons from exceptional tutors in a one-on-one setting. We help you connect with online tutoring that offers flexible scheduling.
Varsity Tutors is a powerful resource that can help you find Java tutoring in Perth. Students at the University of Western Australia and other colleges can sign up for private tutoring to work on their Java programming skills. Whether you are currently starting out with Java or already have experience and want to take your skills to the next level, a private mentor can help. Read on if you want to know more about the benefits of private Java tutoring in Perth and how to get started.
Whether you are new to this area of study or already have some sort of foundation, a personal Java tutor in Perth can help. Private tutors can help newer learners learn about basic concepts such as executing code and IDE setup for a Java programming environment. You can also learn about basic Java syntax so you can accomplish tasks like using iterators and Java identifiers. If you are at a more advanced level, your Java tutor in Perth can help you learn how to use Java for programming operations such as image processing and recursion. If you are going to write your own Java program, you can learn about unit testing and Big O Notation.
Your Perth Java tutor can study with you at your own pace. You can take your time to ask questions. If you are struggling to understand something, you can stop and spend more time on it. For example, your mentor can spend more time explaining how to leverage data structures in Java, like stacks and arrays or how to use sorting algorithms like comb sort and selection sort. On the other hand, your Perth Java tutor doesn't have to spend time helping you learn how to evaluate expressions with instance of, arithmetic, and other operators if you already have a good understanding of how to do so.
Australia Java tutors can use pair programming to help you learn about object-oriented programming principles like extensibility and classes. During pair programming, you can get instant feedback from your mentor as they help you code in real time. They can also help you learn how to use while and do-while loops to perform operations on a data set.
If you have an upcoming Java exam, Australia Java tutors can help you prepare. They can help you get a comprehensive review and bridge the gaps in your knowledge. Your personal instructor can also show you how to work on projects in IDEs like Xcode for iOS and Eclipse. Your private mentor can even walk you through your homework assignments.
The Perth Java tutoring sessions take place online on the Live Learning Platform. This dynamic classroom has tools that can help you learn. It has video chat capabilities, which allows you to interact with your mentor as if you were in the same room. There is a virtual whiteboard, a shared code editor, and built-in practice questions. As long as you have access to the internet, you can meet your mentor, whether you are at home, in your dorm room, or at your favorite cafe. All of the sessions will be recorded and stored in an online library for your convenience. You can go back and rewatch a recording at any time to refresh your memory.
If you are interested in getting started with Perth Java tutoring, reach out to Varsity Tutors. Our educational consultants will be glad to help you connect with a mentor who can study with you one-on-one. Give us a call or contact us online today for more information. We can have you started in as little as 24 hours.
Your Personalized Tutoring Program and Instructor
Identify Needs
Our knowledgeable directors help you choose your tutor with your learning profile and personality in mind.
Customize Learning
Your tutor can customize your lessons and present concepts in engaging easy-to-understand-ways.
Increased Results
You can learn more efficiently and effectively because the teaching style is tailored to you.
Online Convenience
With the flexibility of online tutoring, your tutor can be arranged to meet at a time that suits you.
Top International Cities for Java Tutoring