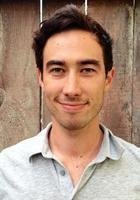 Matthew: Amman Java tutor
Certified Java Tutor in Amman
...I am working on a thesis in discrete geometry and combinatorics, as well as doing research for UCSF where I design machine vision software. I am well positioned to motivate and justify nearly every aspect of math education as being crucial for a future career in science, engineering or education. I bring this emphasis on...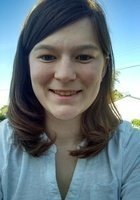 Jesica: Amman Java tutor
Certified Java Tutor in Amman
...a tutor since I was thirteen for mathematics and I love every minute of it. I like tackling new mathematics and helping students view their work at different angles that might help them come to an understanding of the subject. Being able to do math, not just arithmetic, is an ability that every student has...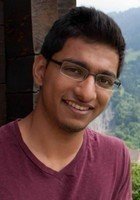 Ajay: Amman Java tutor
Certified Java Tutor in Amman
...the hurdles that students sometimes face when learning, as well as the most efficient ways to overcome them. I also developed more patience and empathy through tutoring - I often remembered feeling the same confusion about a topic that my students were feeling the first time I had learned the material. The skills and perspective...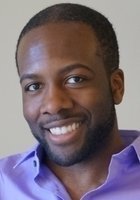 Earnest: Amman Java tutor
Certified Java Tutor in Amman
...engineering background. In school, I learned how to break down problems, analyze each component, and then proceed step-by-step to a solution. This same approach has helped me excel as a tutor because breaking down problems for students and guiding them as they grapple with the concepts involved helps identify sticking points and facilitates a comprehensive...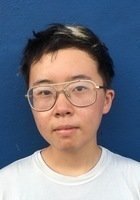 Parker: Amman Java tutor
Certified Java Tutor in Amman
...math, I tutored the subject throughout high school while also serving as captain of the varsity tennis team and teaching private tennis lessons on the side. Top ACT and SAT scores earned me a scholarship at the University of Miami, where I was able to develop a newfound love for the fine arts. I am...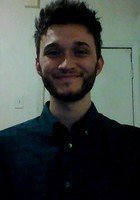 Miguel: Amman Java tutor
Certified Java Tutor in Amman
...a part of the PAIR program and helped graduate students from foreign countries practice their conversational English. Please feel invited to contact me and/or ask me your questions. I am able to travel to most of Philadelphia and its surrounding suburbs, and my schedule is flexible. I look forward to finding times that both of...
Yash: Amman Java tutor
Certified Java Tutor in Amman
...and helping students! I believe everyone is capable of learning with the right type of instruction. I have had my fair share of disappointments, but with the right kind of help, I have overcome many struggles. I believe learning doesn't happen in a day. But we should struggle to learn a little every day.
Alexander: Amman Java tutor
Certified Java Tutor in Amman
...ever need a conversation practice partner for German/Spanish, let me know! Talking again about math, I have the most experience teaching Pre-Algebra through Algebra II, but I'm more than comfortable working with students in all levels through college Calculus II/high school BC Calculus. I'd love to work with you! Feel free to reach out.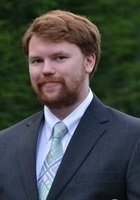 Matt: Amman Java tutor
Certified Java Tutor in Amman
...they become intuitive. I believe that intuition is the key to long term command of a subject. A difficult problem becomes far more digestible when viewed from a new angle. Once an idea makes sense at its core, it is far easier to learn its nuances and develop strong habits for applying it in the...
Private Online Java Tutoring in Amman
Receive personally tailored Java lessons from exceptional tutors in a one-on-one setting. We help you connect with online tutoring that offers flexible scheduling.
You can count on Varsity Tutors to help you find excellent Java tutoring in Amman, Jordan. If you're learning about Java and other topics related to computer science at a school like Jordan University of Science and Technology, we can set you up with online Jordan Java tutors who can supplement your classroom lessons. Working with a private Java tutor in Amman gives you the chance to further your understanding of various aspects of Java, from beginner concepts like Java packages and the Java Virtual Machine (JVM) to more advanced topics. Continue reading to learn more about the benefits of private lessons.
If you're not getting the engagement you need from classroom lectures alone, try signing up for Java tutoring in Amman. We can help you connect with Jordan Java tutors who can help you with any of your challenges. If you're a beginner and you need to learn how to accomplish tasks like using iterators, creating class files, and declaring a variable and data type, your mentor can explain the processes in a way that's easier for you to understand. If you need help actually writing software using Java, you can work with an Amman Java tutor who can assist you along the way. Private lessons give you the ability to work with someone who can help you reach for your goals.
Working with a Java tutor in Amman allows you to learn at your own pace. Regardless of whether you're getting your first introduction to Java and IDEs like DrJava and Netbeans, or you're exploring software engineering concepts like code review, unit testing, and refactoring, Amman Java tutoring sessions give you the chance to explore these concepts more thoroughly. Since you're studying in a one-on-one setting, you can take all the time you need to memorize and understand important information. If there's something you struggle to understand, your mentor can explore other teaching methods or provide you with real-world examples to help you process the concepts you're learning. If you prefer to learn through activities rather than lectures, you can pair program with your mentor. Our shared code editor lets you and your Amman Java tutor work on the same file simultaneously, allowing you to learn through guided instruction similar to how you would through in-person lessons.
Every private lesson will take place in a virtual classroom via our Live Learning Platform. This brings an extra layer of convenience to your lessons by removing the need to arrange meeting locations and travel to and from your study sessions. The platform uses collaborative tools to maximize the learning experience and give you the chance to interact with your mentor. Every tutoring session is live and held over video chat, meaning you can answer questions and ask for clarification on topics like how to use algorithms like selection, merge, and heap sort. Your mentor can share important notes on the virtual whiteboard, including pictures, diagrams, and other helpful visual aids. This can be especially helpful for students who learn better through images and color-coded notes.
One of the most popular features of private Java lessons is the automatic recording function. Every online study session is saved to your personal library on the Live Learning Platform, giving you access to a growing repository of learning resources. This can be especially useful when you need to study for an upcoming project or exam.
If you're ready to learn Java through private lessons that can be designed with your learning preferences in mind, we can help. Contact Varsity Tutors today to speak with an educational consultant about Amman Java tutoring. We can help you find a qualified instructor who can meet with you in as little as 24 hours.
Your Personalized Tutoring Program and Instructor
Identify Needs
Our knowledgeable directors help you choose your tutor with your learning profile and personality in mind.
Customize Learning
Your tutor can customize your lessons and present concepts in engaging easy-to-understand-ways.
Increased Results
You can learn more efficiently and effectively because the teaching style is tailored to you.
Online Convenience
With the flexibility of online tutoring, your tutor can be arranged to meet at a time that suits you.
Top International Cities for Java Tutoring