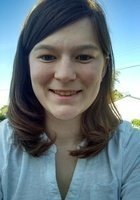 Jesica: Canberra Java tutor
Certified Java Tutor in Canberra
...tackling new mathematics and helping students view their work at different angles that might help them come to an understanding of the subject. Being able to do math, not just arithmetic, is an ability that every student has and I believe that together we can figure out how to let that ability shine.... I believe that all students can be good at math; they just need a push in the right direction. I believe students learn...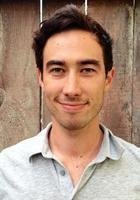 Matthew: Canberra Java tutor
Certified Java Tutor in Canberra
...social justice, novel mathematics education, and increasing diversity in STEM majors and careers. Currently, I am working on a thesis in discrete geometry and combinatorics, as well as doing research for UCSF where I design machine vision software. I am well positioned to motivate and justify nearly every aspect of math education as being crucial...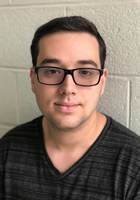 Jake: Canberra Java tutor
Certified Java Tutor in Canberra
...at Columbia Law, and I hope to pursue cybersecurity law while I'm there. I have a ton of experience tutoring in many different areas, however my specific specialty areas are Computer Science, Math (up to Calculus 2), and test prep. I love theatre, music, and video games, and I love learning new stuff!
Sydnie: Canberra Java tutor
Certified Java Tutor in Canberra
...experience coding, and I tutor Java. I have a lot of experience working with children, as I was a camp counselor at a sleep-away camp for many years. This has allowed me to become extremely patient and has grown my passion of working with kids. In my spare time, I enjoy dancing, as I was...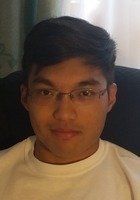 Brice: Canberra Java tutor
Certified Java Tutor in Canberra
...and physics. When tutoring students, I draw on my own experience with learning the material to identify and address the obstacles they face. I believe that promoting a deeper level of understanding of the subject, as opposed to merely teaching to the test or problem set, will enable students to excel in the long-term.
Angela: Canberra Java tutor
Certified Java Tutor in Canberra
...Intel STS semifinalist, and a cum laude graduate of Phillips Academy Andover. Happy to tutor most subjects, for I have perfect scores on the SAT, PSAT, and many subject tests/AP exams. I will be relatively free for the next month, and I find tutoring to be a great way for me to review these important...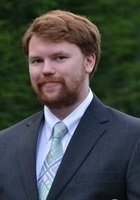 Matt: Canberra Java tutor
Certified Java Tutor in Canberra
...contrast my coursework, I decided to tutor writing and explore my passion for language. My approach to tutoring focuses on exploring ideas and problem solving strategies until they become intuitive. I believe that intuition is the key to long term command of a subject. A difficult problem becomes far more digestible when viewed from a...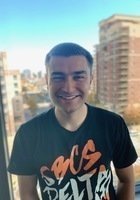 Tommy: Canberra Java tutor
Certified Java Tutor in Canberra
...already and building from there. The biggest teaching mistake I believe exists is starting from a concept that a student doesn't understand and unknowingly confusing them more. My goal is to get students excited about what they're learning and constantly remind them of the "why": how it all matters in the real world.
Jerry: Canberra Java tutor
Certified Java Tutor in Canberra
...younger siblings who are both in elementary school and needed help with their daily homework. Since high school, I've tutored and mentored students in all areas of STEM including Math, Science, and anything Computer Science/Technology related. I'm qualified to tutor in various academic subjects as well as ACT prep. But based on my past software...
Private Online Java Tutoring in Canberra
Receive personally tailored Java lessons from exceptional tutors in a one-on-one setting. We help you connect with online tutoring that offers flexible scheduling.
You can rely on Varsity Tutors to connect you with a capable Java tutor in Canberra who can accommodate your learning and scheduling requirements. Java is a programming language used by software and application developers. Whether you're learning Java at a local school like the Australian National University or you're studying programming independently, Canberra Java tutoring can be an excellent investment in your professional future. Read on to learn more about how you can benefit from private education.
Java tutoring in Canberra can be a fantastic supplement to your courses by allowing you to spend additional time working to strengthen the skills and concepts you are learning in class. Your instructor can analyze your strengths and weaknesses to craft an academic plan that focuses on the areas in which you have the most room for growth. For example, if you're well-versed in the basic Java syntax used to complete tasks like Java identifiers, instantiating an object, and calling a method of a class, your educator can focus instead on using relational, ternary, unary, and other operators to evaluate expressions. Whether you'd like to learn topics ahead of your classmates or you need additional time on the material you've most recently learned in class, Australia Java tutors can adjust your study plan to reflect your needs.
A Java tutor in Canberra can implement teaching methods that can appeal to your learning style. There are many different teaching strategies that can incorporate a variety of styles, which can help you relate to the information more readily. For instance, if you're a visual learner, your Canberra Java tutor can use colorful infographics and other visual cues to help you strengthen your understanding of sorting algorithms like insertion sort, bubble sort, and selection sort. They can use pair programming to give you the chance to work on projects in IDEs like DrJava, Xcode, and BlueJ, which can be invaluable to hands-on learners. If you're more of an aural student, your instructor can teach you memory tricks to help you recall how to use data structures in Java, such as hash tables, objects, and linked lists.
We understand that you have other responsibilities in your life. That's why we do everything we can to make private Canberra Java tutoring as convenient and flexible and possible. We look into each personal mentor to set you up with someone who meets your requirements. You will meet with your instructor online over our Live Learning Platform, which offers a wealth of handy features that can increase the efficacy of your lessons.
When you log onto our platform, you can video chat face-to-face with your Canberra Java tutor as they lead you through lessons on object-oriented programming principles like encapsulation, extensibility, and inheritance. You can ask questions and receive feedback in real-time as you practice your programming skills. You can pair program with your Java coach over the shared code editor, allowing your mentor to offer insight and constructive criticism that can improve the quality of your code. There is a digital whiteboard that your mentor can post information about conditional statements like if and if-else as you practice implementing them. The platform records your study sessions automatically. Each lesson is stored on the platform, where you can always revisit your instructor's advice.
If you're interested in enlisting the help of skilled Australia Java tutors, you'll want to contact Varsity Tutors right away. Our educational consultants are prepared to answer any questions you might have about the advantages offered by personalized Java tutoring in Canberra. Reach out to us online or by phone today and we could connect you with someone in as little as 24 hours.
Your Personalized Tutoring Program and Instructor
Identify Needs
Our knowledgeable directors help you choose your tutor with your learning profile and personality in mind.
Customize Learning
Your tutor can customize your lessons and present concepts in engaging easy-to-understand-ways.
Increased Results
You can learn more efficiently and effectively because the teaching style is tailored to you.
Online Convenience
With the flexibility of online tutoring, your tutor can be arranged to meet at a time that suits you.
Top International Cities for Java Tutoring