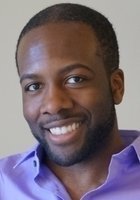 Earnest: Kyoto Java tutor
Certified Java Tutor in Kyoto
...material at hand. My previous tutoring experience has taught me how to be patient, present information to students in a way that matches their individual learning styles, and communicate clearly and effectively. I have tutored both in person and online, and I am comfortable with either setting. I'm confident that I can help you (or...
Joel: Kyoto Java tutor
Certified Java Tutor in Kyoto
...outside of my academic pursuits. I enjoy reading a variety of genres especially science fiction, fantasy, weird fiction, and all sorts of non-fiction. I sometimes try my hand at writing short stories or poetry. I also frequently play musical instruments and listen to music. I play the guitar, mandolin, and trumpet and sometimes the keyboards...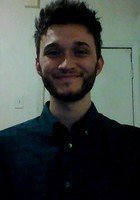 Miguel: Kyoto Java tutor
Certified Java Tutor in Kyoto
...In my opinion, there is no better way to assess the depth and breadth of one's knowledge than to try to convey it to others. The study habits I hope to pass on to my students are ones that have benefited me throughout my educational career. I graduated salutatorian of my high school and won...
Anmol: Kyoto Java tutor
Certified Java Tutor in Kyoto
...both. I find that my greatest happiness comes in the form of little victories such as a good grade on an exam, or making a friend laugh! Its because of this that I really slow down and try to appreciate every passing moment because I believe every moment has the potential to be life changing.
Rishik: Kyoto Java tutor
Certified Java Tutor in Kyoto
...their thinking and reasoning skills. I primarily use the student's current knowledge and engage him/her to grasp the topic and apply the information as required by making sure that they understand the material thoroughly by using different approaches, providing strategies and explaining the material until they find an appropriate approach that works for them. I...
Hui: Kyoto Java tutor
Certified Java Tutor in Kyoto
...major. In my previous job, I worked at a Lego robotics school and I taught kids how to incorporate Legos into STEM related concepts as well as NXT programming. I have also worked at my school's tutoring center where I tutored my peers in subjects like Physics, Calculus and Computer Science. My hobbies include anything...
Milo: Kyoto Java tutor
Certified Java Tutor in Kyoto
...in computer science at the University of Massachusetts Amherst. I graduated from UMass with a bachelor's in computer science in 2020, and have been studying computer science since before college. I have prior experience as a tutor in my university's tutoring center for 3 years, and I am available to tutor basic math and most...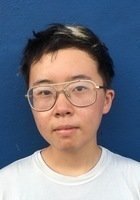 Parker: Kyoto Java tutor
Certified Java Tutor in Kyoto
...a B.S. in computer science as well as a B.A. in studio art, with minors in mathematics and public health. I feel that my artistic practice has shaped my teaching, pushing me to take a creative, non-rigid approach to education -- I believe in working closely with my students to create individualized plans that cater...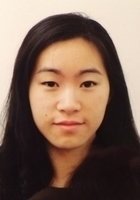 June: Kyoto Java tutor
Certified Java Tutor in Kyoto
...my hardware skills as a tinkerer. My engineering pursuits require a strong foundation in mathematics, my interest in the life sciences calls for a myriad of memorization techniques, and my participation in the academic world at large reminds me daily of the importance of sharp writing skills. I hope to share some of these things,...
Private Online Java Tutoring in Kyoto
Receive personally tailored Java lessons from exceptional tutors in a one-on-one setting. We help you connect with online tutoring that offers flexible scheduling.
Varsity Tutors is ready to help if you are looking for Java tutoring in Kyoto. Whether you are a self-taught programmer or are learning Java as part of a formal course of study someplace like the Kyoto Institute of Technology, keep reading to discover more about how a Java tutor in Kyoto can guide you as you learn the Java programming language.
If you have chosen to study Java in a formal classroom setting, chances are you are sticking pretty closely to the course syllabus. This has its advantages, but it can be frustrating if you don't get to spend time on the subjects you are interested in, or if you spend too much time on something you already know.
Japan Java tutors don't have to follow a rigid syllabus, so you can have more freedom to choose where you put your focus. If you already understand basic concepts like Java naming packages, variable scope, or compiling code, you don't have to spend a lot of time on them. Your tutor can instead shift their focus to teaching about object-oriented programming principles like inheritance, methods, and extensibility.
Sometimes the most effective way to learn has less to do with what you are learning and more to do with how you are being taught. A Kyoto Java tutor can tailor their instruction so that it is best suited to your individual learning style. For visual learners, that can mean infographics and charts to illustrate how to use "for" and "do while" loops to perform operations in a data set.
For students who prefer hands-on instruction, a Java mentor can employ pair programming to demonstrate how to use sorting algorithms like radix sort and comb sort. When instruction is delivered according to your preferences, you and your learning coach can make more of the time you have.
Since you are the only person in your Kyoto Java tutoring sessions, you can get an immediate response to your questions as they come up. You don't have to wait until after class, or your teacher's posted office hours, to get the help you need. If you are new to programming, Japan Java tutors can respond right away, so you are able to more quickly move on to the next topic.
If you have been asked to write your own Java program for a class project, a Kyoto Java tutor can give you prompt feedback. They can lend a hand when you run into trouble and give you tips for organizing your code so that it is easier to troubleshoot if any problems come up later. A Java learning coach can also help you incorporate data structures in Java such as arrays, hash tables, or linked lists.
When you let us find Java tutoring in Kyoto for you, we do the work of finding a suitable tutor. Thanks to online sessions using our Live Learning Platform, you don't even have to worry about the commute.
Our platform features several learning tools, like video chat functionality, that make it a responsive study experience. A shared code editor helps your Java tutor in Kyoto use pair programming to demonstrate how to work on projects in IDEs like Eclipse, Netbeans, and Xcode (for iOS). You also have access to recordings of all your sessions, so if you ever need to brush up on using conditional statements like "if-else" and "switch," you just have to go back and watch your previous sessions.
Let Varsity Tutors connect you with first-class Kyoto Java tutoring. If you still have questions about the benefits of private Java instruction, our friendly educational consultants can answer them. Simply reach out online or by phone today!
Your Personalized Tutoring Program and Instructor
Identify Needs
Our knowledgeable directors help you choose your tutor with your learning profile and personality in mind.
Customize Learning
Your tutor can customize your lessons and present concepts in engaging easy-to-understand-ways.
Increased Results
You can learn more efficiently and effectively because the teaching style is tailored to you.
Online Convenience
With the flexibility of online tutoring, your tutor can be arranged to meet at a time that suits you.
Top International Cities for Tutoring