100% Tutor Satisfaction Guarantee
At Varsity Tutors, we're committed to connecting you to top tutors capable of delivering an outstanding experience. That's why we provide a 100% tutor satisfaction guarantee.
Fahd
Certified Computer Science Tutor in Irving, TX
...After graduating with a Master's Degree in Computer Sciences from the University of Texas at Arlington, I've been involved in a number of software development jobs including my current one in a Fortune 100 company. I can can back up my academic knowledge with extensive industry experience. However I haven't lost touch with teaching as I'm still called upon by friends for consultation about software engineering and design concepts. I'm computer enthusiast enjoys tinkering with...
Tutoring Subjects
Computer Science
Geometry
College Algebra
Java
+11 subjects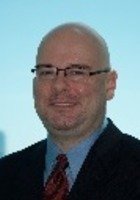 Daniel
Certified Computer Science Tutor in Irving, TX
I am passionate about education and teaching and leveraging my education to help others. I was awarded my PhD degree on Molecular Biophysics from UT Southwestern, and I also hold degrees in analytics, computer science, finance, business administration, biotechnology and engineering. I am patient with my students and tailor my lesson plans based on the talents and ambitious of each student while being mindful of each class's expectations.
Tutoring Subjects
Computer Science
Chemistry
GRE
DAT Survey of the Natural Sciences
+147 subjects