We are open Saturday and Sunday!
Call Now to Set Up Tutoring:
(847) 840-2442
Private In-Home and Online Trigonometry Tutoring in Cicero, IL
Receive personally tailored Trigonometry lessons from exceptional tutors in a one-on-one setting. We help you connect with in-home and online tutoring that offers flexible scheduling and your choice of locations.
Recent Tutoring Session Reviews
"I was the sub tutor for the student and I really like her. During our session we took some time to go over her math homework for the summer. We focused on equations and decimals. With some guidance, she did well in the equation problems, but she still needs to get more practice so that she won't forget the general rules. She needs more help with the decimal problems. It would be great if I have other chances to help her better understand this type of problem."
"We went over mathematical operations with and without variables. We also went over types of numbers (pos, neg, decimal, fractions)."
"We reviewed previous day's lesson and covered strategies to add three digits, and skip counting by 2's, 3's, 4's and 5's. We solved a few problems using these strategies."
"Today the student had a math assignment to do online. It was 20 questions long and she had worked on three of these questions on her own; two were wrong and one partially correct. During the session we worked on the last 17 problems. They were all on fractions, simplifying and finding their equivalents. It was a very positive session once she understood how to find the equivalent of the fractions. She received an 86.2% on that assignment."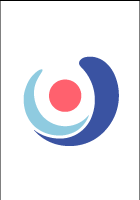 "We reviewed for the student's geometry final--I hope he did a great job! He was doing well in review, and he was very focused and pretty solid on most concepts."
"We resumed working on the student's winter packet. She had a bit of difficulty with the first problems, which involved writing expressions and dividing and multiplying fractions. I had to go over the strategies with her step by step, and I modeled examples until she was comfortable with the material being reviewed. Then, she was able to work on her own. She then completed the problems on the next two pages independently without any errors. These problems involved the concepts of LCM, factoring expressions, equivalent expressions, distance/time, integers, rational numbers, and the distributive property."
Nearby Cities:
Evanston Trigonometry Tutoring
,
Skokie Trigonometry Tutoring
,
Oak Park Trigonometry Tutoring
,
Downers Grove Trigonometry Tutoring
,
Highland Park Trigonometry Tutoring
,
Des Plaines Trigonometry Tutoring
,
Glencoe Trigonometry Tutoring
,
Naperville Trigonometry Tutoring
,
Oak Lawn Trigonometry Tutoring
,
Elmhurst Trigonometry Tutoring
,
Lombard Trigonometry Tutoring
,
Schaumburg Trigonometry Tutoring
,
Lake Forest Trigonometry Tutoring
,
Buffalo Grove Trigonometry Tutoring
,
Wheaton Trigonometry Tutoring
Nearby Tutors:
Evanston Trigonometry Tutors
,
Skokie Trigonometry Tutors
,
Oak Park Trigonometry Tutors
,
Downers Grove Trigonometry Tutors
,
Highland Park Trigonometry Tutors
,
Des Plaines Trigonometry Tutors
,
Glencoe Trigonometry Tutors
,
Naperville Trigonometry Tutors
,
Oak Lawn Trigonometry Tutors
,
Elmhurst Trigonometry Tutors
,
Lombard Trigonometry Tutors
,
Schaumburg Trigonometry Tutors
,
Lake Forest Trigonometry Tutors
,
Buffalo Grove Trigonometry Tutors
,
Wheaton Trigonometry Tutors
Call us today to connect with a top
Trigonometry tutor in Cicero, IL
(847) 840-2442