Chris: Auckland Python tutor
Certified Python Tutor in Auckland
...greatest passion is linguistics and language in general. French has been my primary language of study for ten years, including theoretical research in college. I'm extremely interested in modern language, and how to turn mechanical textbook understanding into fluency and contemporary usage. (Sometimes textbooks age poorly in how they teach slang.) My pedagogical style is...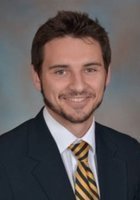 Rick: Auckland Python tutor
Certified Python Tutor in Auckland
Providing guidance in science and mathematics to help students understand the real-world applications of scientific and mathematical concepts in their everyday lives. I have a B.S.E. in Aerospace Engineering and a B.S. in Sustainable Energy Materials and Technology, and I am pursuing my M.S. in Aerospace Engineering.... Learning science and mathematics through real-world applications that show how concepts can actually be used to solve real problems.
Nicholas: Auckland Python tutor
Certified Python Tutor in Auckland
...an education in a very STEM-oriented field, my personal conceptual understanding of various concepts is constantly being expanded and built upon. As a result, I have a lot of experience to draw upon when explaining mathematical, scientific, and technological concepts. For example, one project I've worked on recently involves the construction, wiring, and programming of...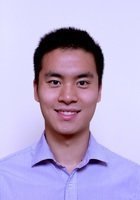 Eric: Auckland Python tutor
Certified Python Tutor in Auckland
...exams in high school. Through tutoring, I have kept up to date with changes in the exam and curriculum. My proudest moment was when one of my Honors Chemistry students achieved a 13 point increase in grading from the first quarter of the school year - from 83 to 96. Through my professional and undergraduate...
Ignacio: Auckland Python tutor
Certified Python Tutor in Auckland
I am a Computer Science Master's student at DePaul with a BS in Environmental Science from the University of Chicago.... Math builds on itself. Build a strong foundation.... Ask for past home works and tests.... By showing them that everything they learn can be used to build and create new things.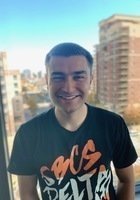 Tommy: Auckland Python tutor
Certified Python Tutor in Auckland
...already and building from there. The biggest teaching mistake I believe exists is starting from a concept that a student doesn't understand and unknowingly confusing them more. My goal is to get students excited about what they're learning and constantly remind them of the "why": how it all matters in the real world.
Zane: Auckland Python tutor
Certified Python Tutor in Auckland
...my engineering interests, such as Science Olympiad and TEAMS. In high school, I primarily tutored in biology, physics, and mathematics. Tutoring was my way to gain teaching experience and give back to my school. In college, for similar reasons, I currently work as a TA in computer science. I also conduct glaucoma research in a...
Tom: Auckland Python tutor
Certified Python Tutor in Auckland
...become a top student. I've been tutoring for over 4 years now and in that time, I've learned a ton of effective teaching methods. I've also learned many that don't work at all - we will skip those. My goal is to have you learn as much as possible, as efficiently as possible, while having...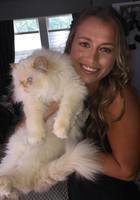 Ashley: Auckland Python tutor
Certified Python Tutor in Auckland
I am a rising sophomore at Michigan (Go Blue!!). I have loved math since before I could remember and am pursuing a major in Computer Science. When I am not coding/math-ing (is that a word?), I love to hang out with friends, work out, and scoop ice cream at my (other) job!
Private Online Python Tutoring in Auckland
Receive personally tailored Python lessons from exceptional tutors in a one-on-one setting. We help you connect with online tutoring that offers flexible scheduling.
Varsity Tutors can connect you with Python tutoring in Auckland whether you're teaching yourself Python or are studying at an institution like the Auckland University of Technology. No matter if you're new to Python and are looking for an instructor who can introduce you to basic concepts like setting up a Python development environment and compiling code, or if you already have some experience with the language under your belt, New Zealand Python tutors can assist you.
Auckland Python tutoring distinguishes itself from classroom instruction in a variety of ways, but perhaps the most fundamental is that a private instructor can work with you one-on-one. This means that New Zealand Python tutors can develop an individualized lesson plan that takes your strengths and weaknesses into account. For instance, if you're having a hard time understanding how to use Python for machine learning or socket programming, your mentor can pay extra attention to those concepts.
Since you won't be beholden to a predetermined class schedule, your Auckland Python tutor can use your time however you see fit, without pushing you to move on from difficult topics before you've grasped them. Likewise, if you've already mastered a certain aspect of Python, like evaluating expressions with arithmetic, identity, ternary, and other operators, then your instructor can skip over that material instead of using up your study time revisiting subjects needlessly.
An Auckland Python tutor can use teaching techniques that appeal to you, as well. A visual learner could benefit from lessons that include diagrams and illustrations that demonstrate the use of object-oriented programming principles like metaprogramming, barrier objects, and inheritance, for example. If you prefer hands-on, experiential learning, on the other hand, a Python tutor in Auckland could teach you how to leverage data structures in Python such as arrays, linked lists, and hashing through the use of pair programming. Your mentor can observe you as you code, offering suggestions as needed and correcting any mistakes you make as they come up. This can both prevent you from incorporating bad habits into your programming practices and can also be an excellent way to build your practical know-how in Python.
With Python tutoring in Auckland, you can reach out to your mentor for help when you need it, regardless of what issues you're facing. If you want to get a professional eye on some code you've written, or need help troubleshooting a program that isn't functioning properly, your private instructor can be there to assist you.
At Varsity Tutors, we know that it can be tough to fit Auckland Python tutoring into your busy schedule. That's why we've taken measures to make it easier to attend your lessons. Once we've found a tutor for you, you'll meet with them online using our Live Learning Platform, which will allow you to speak with them face-to-face over video chat without having to commute to a specific location. Your instructor will be able to use a number of teaching tools that are built into the platform, like a virtual whiteboard that will allow them to sketch flow charts demonstrating the use of conditional statements like "if," and "else," or how to use "else" for loops. There's also a shared code editor that you can use to work on projects alongside your mentor. Perhaps best of all, the Live Learning Platform will automatically record all your meetings with your tutor, so you can revisit your lessons at a later date.
To get in touch with a Python tutor in Auckland, give Varsity Tutors a call or reach out to us over the internet. Once you've talked to one of our educational consultants about your needs, we can get started searching for a Python coach who can meet you at a convenient time. Contact us today!
Your Personalized Tutoring Program and Instructor
Identify Needs
Our knowledgeable directors help you choose your tutor with your learning profile and personality in mind.
Customize Learning
Your tutor can customize your lessons and present concepts in engaging easy-to-understand-ways.
Increased Results
You can learn more efficiently and effectively because the teaching style is tailored to you.
Online Convenience
With the flexibility of online tutoring, your tutor can be arranged to meet at a time that suits you.
Top International Cities for Python Tutoring