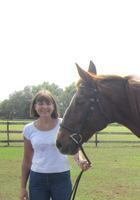 Jacqueline
Certified Tutor
I am a highly reliable, passionate, and patient teacher. I am a Florida Certified High School Math and Chemistry teacher. I am currently tutoring high school math through pre-Calc. I keep students motivated and engaged throughout lessons. I have had the opportunity to teach every math offered in middle as well as high school. This has given me a broad understanding of what is needed to be successful from 6th grade through calculus. I have a unique ability to simplify complex material so that it is easy for students to understand. I love math. When I teach, this comes through with my enthusiasm as well as my enjoyable approach to teaching.
Education & Certification
Undergraduate Degree: Pennsylvania State University - Bachelor of Chemistry, Chemistry
Hobbies
I enjoy skiing, hiking, walking my dogs, and biking.
Tutoring Subjects