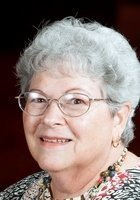 Norma
Certified Tutor
I love learning. Education can raise a person from any level of existence to achieve whatever dreams and goals she wishes--I am proof of that. My mission in life has been to help others achieve their goals. Anyone can learn if they have the proper help and the perseverance to keep on trying. My own interests have been broad and keep growing, so while I don't believe in piling on degrees, I do believe in lifelong learning. That means keeping up with the world as it continues to change in communications, social dynamics, and medical and scientific technology. Spiritually, we must remain integrated with the people we work and play with as well as the tasks we perform. Life is so often challenging, so let us prepare for our every day. To prepare means to be open-minded and capable of sharing discussion with many different kinds of people.
Education & Certification
Undergraduate Degree: Loyola Mundelein University - Bachelor of Education, Latin
Graduate Degree: Saybrook University - Doctor of Philosophy, Social Sciences
Hobbies
I love animals--well, almost all animals. I do love horses and have ridden some old, slow ones, but they do frighten me because of their size. My friend has a horse 18 hands high, and that horse terrifies me, but he is a sweet horse--just a big one. Dogs and cats are my favorites, especially dogs. My two dogs are rescues and just precious. I like going to agility shows, especially when another friend is showing her dogs. Another pastime is going through model homes--Watching how tastes in decorating and home living have changed over the years is quite intriguing. I guess I like doing almost anything when I'm with my friends. I also have a church I work with and for--now that's a handful. But I love working with people, and I find much joy in having a solid group of like-minded friends whom I can lean on. I even enjoy a good football game, basketball, and baseball. My next goal is to learn the rules of soccer. But first I'd like to see a move or two--it's been a while.
Tutoring Subjects
American Literature
College English
College Level American Literature
High School English
High School Level American Literature
High School Writing
Middle School Reading
Other
Study Skills
Study Skills and Organization