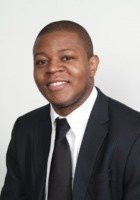 Dotun
Certified Tutor
I received a BBA in Finance and Investments and also an MsC in Quantitative Methods and Modeling, both from Baruch College (CUNY). I also recently completed my MBA at Johnson School of Business of Cornell University. I am a Chartered Financial Analyst with over 15 years work experience in financial and healthcare services across the areas of financial planning & analysis, financial product control and risk management.
My experiences tutoring started in my undergraduate days, where I tutored fellow students in the subject areas of basic algebra, calculus and statistics. I have also had experiences in my professional life where I have had to explain subject matter to both peer colleagues and senior colleagues.
The areas I am looking to tutor are Finance, Investment Analysis, Introductory Financial Accounting, and Statistics. My favorite subject to teach is securities valuation because a lot of the concepts can be applied to our every financial planning.
I am committed to improving the learning outcomes of all my clients with a focus on also making the learning journey a good experience.

Education & Certification
Undergraduate Degree: CUNY Bernard M Baruch College - Bachelor in Business Administration, Finance
Graduate Degree: Cornell University - Masters in Business Administration, Business Administration and Management
Hobbies
My hobbies are sports, traveling and reading. I am a budding runner looking to compete in my first marathon and also an avid soccer fan Go Chelsea Blues and Super Eagles!
Tutoring Subjects
Business
CFA
Financial Accounting
High School Accounting
High School Economics
Macroeconomics
Managerial Accounting
MBA
Other
Personal Finance
Professional Certifications
Study Skills
Study Skills and Organization