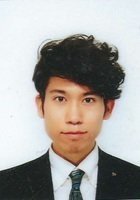 Takuya
Certified Tutor
If you are looking for a Japanese tutor who is able to help you grasp more firmly not only the fundamentals of the language but also its cultural undertones and nuances, you have clicked the right page!

Born in Tokyo, Japan, raised in Chicago, it'd be my joy to come alongside you and your journey of discovering the intricacies of the Japanese language and its practical usages!

As a bilingual, native in both tongues and with over five years of tutoring experience, I'm equipped to provide unique coaching and insights on not only the How's and Why's but also their contexts when actually utilizing the knowledge in settings ranging from academic to business to conversational.

Tutoring, if done 'robotically,' can easily become a mere item on the To-Do list; having experienced this myself, I always make sure to challenge and encourage you to a deeper dive into a cultural experience while laying down the basics and details, along with customized lesson plans aimed to achieve your particular goal or level of learning.

Thank you in advance for your consideration, and it'd be wonderful to work with you as your Japanese tutor!