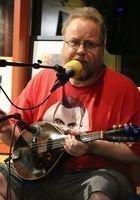 David
Certified Tutor
A constant student and lover of learning, I began tutoring thirty one years ago in the sleepy town of Easley, SC. While I began helping students who were struggling with algebra, gradually I took on more subjects of interest to me and of need to the communities within which I lived. I was fortunate to attend St. John's College in Santa Fe, NM, where I was drenched in the wealth of the Great Books and their many disciplines. A classroom teacher from 2002 to 2008, I enjoyed the dramatic atmosphere but steadily tutored, for I loved the ways in which I could get to know and bond with clients. Since 2009 I have worked freelance and now I look forward to growing with Varsity Tutors and living in my new hometown of Bozeman, Montana!

Rarely bored, I enjoy many hobbies. I take online courses to stay up to date on teaching methods and exciting developments in science and history. Composing poetry and playing music are my favorite pastimes, but I also delight in recreational mathematics, games, cooking, walking, and playing with my two cats, Clyde and Tasty.


Education & Certification
Undergraduate Degree: St Johns College Santa Fe NM - Bachelors, Liberal Arts
Test Scores
SAT Verbal: 720
SAT Writing: 800
Hobbies
Music, reading, cookery, walking, games, writing.
Tutoring Subjects
A Level Prep
A Level Ancient Greek
Adult Literacy
American Literature
Applied Mathematics
Art History
Astrophysics
CLEP Prep
CLEP Humanities
College Application Essays
College Chemistry
College English
College Level American Literature
College Political Science
Elementary School Math
Elementary School Reading
Elementary School Science
Elementary School Writing
Erb Prep
ERB CTP
GED Math
GED Reasoning Through Language Arts
GED Science
GED Social Studies
Greek
High School English
High School Level American Literature
High School Physics
High School Writing
Human Geography
IB Mathematics: Analysis and Approaches
IB Philosophy
IB Social and Cultural Anthropology
IB World Religions
Latin 1
Mandolin
Middle School Reading
Middle School Reading Comprehension
Middle School Science
Middle School Writing
Music
Music Theory
Other
Philosophical Ethics
Political Science
Quantitative Reasoning
Quantum Physics
Social Sciences
Songwriting
Special Relativity
Study Skills
Study Skills and Organization