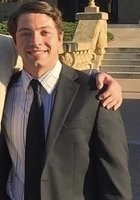 Kevin
Certified Tutor
I am a recent graduate of Stanford University with a BS in Chemical Engineering. During my time at Stanford, I tutored high school students in subjects ranging from non-AP and AP math and science courses to ACT/SAT test prep. Since graduating and before heading off to grad school, I have been tutoring full-time. In my free time, I love to watch sports, play sports, cook, and play with my dog.

In my 5 years of tutoring, I have worked with over 200 different clients. This has allowed me to see the wide range of learning styles students have and has allowed me to develop a flexible teaching approach that will excite and help every type of student. I do not just get the homework done with the student or show the student how to do a problem. I go step by step to ensure the student understands why we approach the topic the way we do. Not only does it help the student frame the purpose of the topic, but it also helps the student commit that topic to memory long-term.

Come work with me, and you'll be sure to see long-term results!
Education & Certification
Undergraduate Degree: Stanford University - Bachelors, Chemical Engineering
Test Scores
ACT Composite: 35
ACT English: 36
ACT Math: 34
ACT Reading: 35
ACT Science: 36
SAT Composite (1600 scale): 1530
SAT Math: 780
SAT Verbal: 740
SAT Writing: 720
GRE Quantitative: 170
GRE Verbal: 161
Hobbies
Sports, cooking, reading, playing with my dog