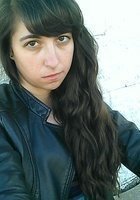 Gentry
Certified Tutor
While exploring multiple career paths, I have assumed numerous positions involving teaching, training, or tutoring. Initially working with young children as a preschool teacher and classroom aide in low-income elementary schools, I began learning how to breakdown, explain, and build-upon the foundational concepts of mathematics, science, and language using simple terms and lessons. As an undergraduate teaching assistant for statistics, I furthered these skills teaching and tutoring more complex ideas and reasoning through their application in social science methodology. Currently, as a graduate assistant, I design lectures integrating abstract theories with todays social and political world, structure constructive feedback on assignments to encourage further development of writing and argument presentation skills, while attending to the differing needs of traditional, returning, and international students. Such opportunities to assist students in their academic achievements would not have been possible without understanding difficulty and success as a student myself. My familiarity with a range of students, varied disciplines, and scholastic struggles provides a background of experience to support others on their way to greater success and empowerment.

In my time away from school and teaching, I am likely reading and writing non-academic works and mapping out countless, semi-possible, adventures. After years of romanticizing and longing for the days of The Lost Generation, it wouldn't be particularly uncommon to find me with 40 tabs opened to anything arguably related to my latest plan for becoming an expat and, subsequently, discover some secret corner of the world. Previously, I have volunteered in stables to break wild mustangs and tame abused horses; supervised and answered for the National Suicide Prevention Hotline; sorted and assembled meal-boxes for food pantries; and assisted teachers in low-come elementary schools - concerns, interests, and experiences I hope to bring into my future travels.
Hobbies
Travel, reading, volunteering.
Tutoring Subjects
ACCUPLACER Arithmetic
ACCUPLACER WritePlacer
AP Comparative Government and Politics
AP US Government
Basic Computer Literacy
Civics
CLEP Prep
CLEP American Government
CLEP College Mathematics
CLEP Human Growth and Development
CLEP Introduction to Educational Psychology
CLEP Introductory Psychology
CLEP Introductory Sociology
CLEP Social Sciences and History
College Application Essays
College Political Science
Constitutional Law
Conversational French
Ethics
GED Math
GED Social Studies
GRE Subject Test in Psychology
GRE Subject Tests
High School English
High School Political Science
High School Writing
Homeschool
Homework Support
Human Development
IB Global Politics
Law
Mac Basic Computer Skills
Middle School Reading
Middle School Reading Comprehension
Middle School Writing
Other
Philosophical Ethics
Political Science
Social Sciences
Study Skills
Study Skills and Organization
Summer
Technology and Coding
US Constitutional History
Vocabulary