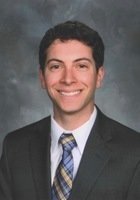 Jonah
Certified Tutor
I graduated summa cum laude from Yale with a BA in history. I care about helping students navigate standardized tests, sharpen their writing skills, and understand how to approach any question or prompt. I enjoy mentoring students, and I find tutoring to be a genuinely fun and meaningful experience.
Education & Certification
Undergraduate Degree: Yale University - Bachelors, History
Test Scores
SAT Composite (1600 scale): 1590
SAT Math: 770
SAT Verbal: 800
SAT Writing: 800
Hobbies
reading, museums, movies, tennis, ping-pong, cooking, biking, piano
Tutoring Subjects
AP US History
College Level American History
High School Level American History
What is your teaching philosophy?
The goal is not to assist with a particular problem or assignment, but to instill the understanding and skills that students need in order to gain confidence and become self-sufficient.