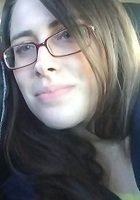 Melissa
Certified Tutor
Melissa graduated from the University of Pennsylvania in 2007 with a B.A., having double majored in Psychology and Asian & Middle Eastern Studies and minored in Computer Science. From 2007 - 2010, Melissa worked as a research coordinator at the University of Pennsylvania's Center for Weight and Eating Disorders. She then entered the Clinical Psychology Ph.D. program at Eastern Michigan University, having received a full-tuition scholarship and graduate stipend. Melissa earned her M.S. in Clinical Psychology en route to the Ph.D. in 2012 and is currently working to complete her doctoral dissertation and clinical internship.

Melissa has experience tutoring the SAT and ACT, the AP Psychology Exam, and English. She has also taught undergraduate courses in Introduction to Psychology and Abnormal Psychology. As a tutor and instructor, Melissa values flexibility in teaching approach, clarity of explanation, enthusiasm for the subject matter, and good working relationships with her students. She applies her knowledge of learning and memory processes to guide her approach to teaching.

Melissa is also an accomplished test taker. She has scored at or above the 96th percentile in GRE Verbal, GRE Psychology, and SAT Math, making her an especially excellent tutor for those test prep subjects.

Melissa grew up in a rural area in Pennsylvania. She is passionate about animals, baking, traveling, yoga, social justice activism, and spending time with friends and family. She currently resides in Syracuse, New York.
Hobbies
animals, baking, traveling, yoga
Tutoring Subjects
College English
GRE Subject Test in Psychology
GRE Subject Tests
High School English
Homework Support
Other
Social Sciences
Study Skills
Study Skills and Organization
Summer
What is your teaching philosophy?
I strive for flexibility in my teaching approach, clarity of explanation, enthusiasm for the subject matter, and good working relationships with my students!
What might you do in a typical first session with a student?
I might start by asking the student about his or her goals for tutoring. I would also want to know about the student's background knowledge in the subject. If the student has not already completed a diagnostic test, I might give the student a few questions in real time in order to clarify the specific areas in which the student is struggling.
How can you help a student become an independent learner?
I can help students become independent learners by helping them build their study and organization skills. I can also help them tap into their motivations for learning, as well as share my enthusiasm for the process.