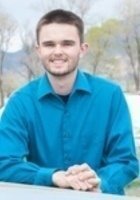 Shay
Certified Tutor
I am an undergraduate at the University of Pennsylvania with a passion for independent learning and over 300 hours of tutoring experience for local organizations.
Education & Certification
Undergraduate Degree: The University of Pennsylvania - Current Undergrad, Political Science, Environmental Studies
Test Scores
ACT Composite: 32
ACT English: 34
ACT Math: 31
ACT Reading: 36
SAT Composite (1600 scale): 1500
SAT Verbal: 750
SAT Writing: 730
Hobbies
Debate, Reading, Basketball
Tutoring Subjects
AP US Government
AP US History
College Geography
College Level American History
High School Geography
High School Level American History
Homework Support
Other
Political Science
Study Skills
Study Skills and Organization
Summer
What is your teaching philosophy?
Answers are secondary to process mastery. Teach a student to answer, and they will complete an assignment. Teach a student to think critically, and they will thrive for a lifetime.