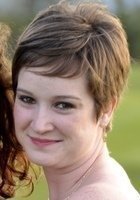 Sydnee
Certified Tutor
I have a real passion for learning with a goal to continue my career as a student through graduate school. I am a 4.0 student as a physiology major at Oklahoma State University with only 1 semester until graduation. I have excelled at Oklahoma State University becoming a member of many honor societies, most notably Phi Beta Kappa Honor Society. I was also a 4.0 student in high school graduating with an IB diploma.
I understand the importance of knowledge in gaining a broad understanding of the world and our place in it. I find great purpose in learning new things and gaining a better perspective of how things work, and that is something I would like to pass on to other students. I believe it is very important to find subjects that interest you in order to be better motivated to retain the information, and I would love to help students find those subjects that best fit them. I also recognize that not all subjects are the most interesting or are more difficult for some students, and I want to be able to help students tackle those subjects with tenacity and positivity. I have a passion for the classes I have excelled in, and I understand the importance of showing my passion because passion for classes rubs off on others.
I am a very reliable person for keeping appointments and fulfilling commitments because I understand the importance of learning. I don't want to let the students down or be the reason they choose not to pursue those classes in college. I know that one bad experience can turn you off from a subject for forever, and I hope to never be the reason a student chooses not to pursue certain subjects. I have held jobs as a waitress and a research assistant. I also volunteer on a regular basis with a set schedule, so I am capable of following a schedule and meeting commitments.
Test Scores
ACT Composite: 31
ACT English: 33
ACT Math: 31
ACT Reading: 33
Hobbies
Reading and volunteering
Tutoring Subjects
Anatomy & Physiology
College Biology
College Chemistry
Endocrinology
High School Biology
High School Chemistry
IB Biology
Life Sciences
Medicine
Zoology