Work With The Perfect Tutor For You
Our interview process, stringent qualifications, and background screening ensure that only the best tutors in West Lebanon, NY work with Varsity Tutors. To assure a successful experience, you're paired with one of these qualified tutors by an expert director – and we stand behind that match with our money-back guarantee.
Exceptional tutors individualize all lessons to address students' specific academic needs. Tutors provide personalized, one-on-one tutoring in the comfort of your home, online, or wherever is convenient for you.
About West Lebanon
West Lebanon is a hamlet located in Columbia County, New York. It has a population of approximately 200. The hamlet is situated in the northwest part of the New Lebanon town, along Route 20.

The New Lebanon Central School District and the Averill Park Central School District are two neighboring public school systems. New Lebanon Junior/Senior High and Averill Park High are the closest secondary campuses in the area. Want to feel more confident about your educational possibilities? With private tutoring in West Lebanon, you can receive the kind of test prep and instruction you need, whether it's in-home or online. If you're looking to attend a postsecondary institution in the area, Bard College at Simon's Rock, the Albany College of Pharmacy and Health Sciences, the Rensselaer Polytechnic Institute, and SUNY University at Albany are some of your choices. Conveniently, West Lebanon, NY, tutors offer both online and in-home private test prep tutoring with personalized instruction to try to help students succeed at the best schools.
Affordable 1-on-1 Home Tutoring by top RPI Grads! 4.9/5.0 Satisfaction Rating*
Session Summaries by Tutors
"-Comparing fractions using multiple methods. -Equivalent fractions with multiple methods. -Finding parts of wholes when given the fractional amount and vice versa. "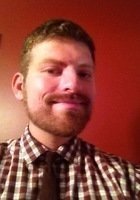 "The student and I continued working through a new section of his textbook during our session, from which all the problems were dedicated to the topic of integration by parts. The problems involved both definite and indefinite integrals and just like last time, he understood how to apply integration by parts to solve the integrals very well. One section of one of his assignments included various integrals that could have required integration by parts but also could have been solved by other more simple methods learned in class. So for these integrals we had to identify the simplest method that could be used and remember the proper techniques to evaluate the integrals. He shared a method his teacher shared with the class, which allowed integrals that adhered to certain criteria to be evaluated using a type of shortcut that made the problem much easier to solve. Others could be solved with u substitution and no matter what method used, he did an excellent job of identifying it and solving the integral with the appropriate technique."
"The student and I worked on volume problems, dealing with surface areas and composite figures. We managed to find connections between the previous problems we've worked on and worked with the given formulas. Once she works through a few problems, she learns how to approach the questions and solve for what is needed."