Work With The Perfect Tutor For You
All Delmar tutors possess the highest qualifications. In addition to completing a rigorous interview process, tutors in Delmar, NY must pass a background check and have academic credentials verified. An expert director will help you find the best tutor from this elite group; we stand behind these matches and even offer a money-back guarantee.
Exceptional tutors individualize all lessons to address students' specific academic needs. Tutors provide personalized, one-on-one tutoring in the comfort of your home, online, or wherever is convenient for you.
About Delmar
Delmar is a hamlet in the town of Bethlehem, which is considered a suburb of nearby Albany. It was originally settled by Europeans around 1836. Notable people from the hamlet include actress Eva Marie Saint and Fox News Channel anchor Megyn Kelly. The median family income for the area is approximately $83,200 annually.

Children from the city are a part of the Bethlehem Central School District and will typically attend the Bethlehem Central Senior High School. Online or in-home tutoring in Delmar might benefit anyone who wishes to have private one-on-one instruction for their test prep or school work. Professional in-person or online tutoring in Delmar is also a great way to try to get ahead in your class or test prep. Some of the top nearby colleges are the College of Saint Rose in Albany and Siena College in Loudonville. In-home or online private tutoring in Delmar, NY, for both subject instruction and test prep might help you get into the best schools.
Affordable 1-on-1 Home Tutoring by top RPI Grads! 4.9/5.0 Satisfaction Rating*
Session Summaries by Tutors
"We reviewed basic applications of trig functions. The student already understood how to calculate sine/cosine/tangent functions as well using them to solve for right triangles. He just needed some practice to sharpen up and avoid simple errors. We also reviewed logarithms which he had a basic understanding. I showed him some of the rules of operations with logs and had him practice with them. I assigned him a practice set for logarithms."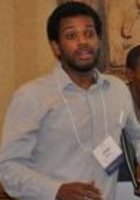 "We went over a couple problems for determining acceleration, since the student was confused about that in class earlier today. She seemed to get it pretty quickly, and we did about 10 problems just for practice. Then we went over most of her practice exam packet and talked about the answers/why she chose the ones she did. She got most of them correct on her own, though there were a couple that she had gotten correct, but didn't know why that answer was the right one, so I was able to explain to her the reasoning behind it. "
"The student informed me that next week there would be a math quiz on Thursday. So, I found the "exit ticket"ù sections of the math module lessons through a copy of the teacher's guide of the math modules of the curriculum. She confirmed that these sections had not been covered during her math class within the past several months, so I used it as supplemental material to the lessons. The first one from lesson 2 focused on the concept of the display of data distribution using dot plots. This exit ticket already displayed a dot plot, and she had to answer a set of questions using the information that could be analyzed. The second exit ticket from lesson 3 focused on the concept of creating dot plots. She had to answer questions using information given from the question's text and a chart with numerical data in order to create an accurate dot plot and analyze the data once she finished the dot plot. For lesson 3's exit ticket, she showed some confusion with the concept of frequency and how tally marks were related to the basic idea of a robin laying eggs. I helped explain how frequency was in connection with the different times robins laid specific numbers of eggs. I emphasized that reviewing supplemental material in preparation for a future quiz would be helpful if similar scenarios and problems were assigned by her teacher. She finished the two exit tickets in sufficient time, and we still had about 20 minutes remaining. After asking if any other quizzes or tests were scheduled for next week, she confirmed that there would be a language arts quiz on the formatting of titles for publications. I was able to provide a worksheet on common and proper nouns based on the topic and online questions regarding title formats for a book, TV show and movie. She did not appear to be struggling with this concept and she will most likely do well on the quiz."