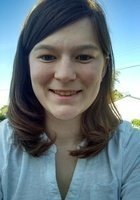 Jesica: Sapporo Java tutor
Certified Java Tutor in Sapporo
...for mathematics and I love every minute of it. I like tackling new mathematics and helping students view their work at different angles that might help them come to an understanding of the subject. Being able to do math, not just arithmetic, is an ability that every student has and I believe that together we...
Koissi: Sapporo Java tutor
Certified Java Tutor in Sapporo
...things is my favorite pastime, and I'd like to share that feeling with others as much as I can. When tutoring students, I work to give them a taste of the joy I experience when faced with new knowledge. Anyone can learn to love the education they receive both in and out of the classroom.
Jerry: Sapporo Java tutor
Certified Java Tutor in Sapporo
...student at UT Austin graduating next Spring with a B.S. in Computer Science. I first developed a passion for teaching through my younger siblings who are both in elementary school and needed help with their daily homework. Since high school, I've tutored and mentored students in all areas of STEM including Math, Science, and anything...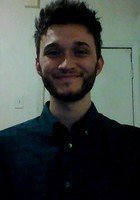 Miguel: Sapporo Java tutor
Certified Java Tutor in Sapporo
...and helped graduate students from foreign countries practice their conversational English. Please feel invited to contact me and/or ask me your questions. I am able to travel to most of Philadelphia and its surrounding suburbs, and my schedule is flexible. I look forward to finding times that both of us can work together. Best regards,...
Sydnie: Sapporo Java tutor
Certified Java Tutor in Sapporo
...of Wisconsin, Madison. I am pursuing a Bachelor of Sciences in Applied Mathematics in Computer Science and a certificate in Digital Studies. Throughout college I have volunteered with Badger Volunteers at an underprivileged elementary school where I tutored in Reading and Mathematics. I have also privately tutored middle school and high school students in Mathematics....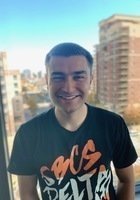 Tommy: Sapporo Java tutor
Certified Java Tutor in Sapporo
...is simple and relaxed, putting an emphasis on what students know already and building from there. The biggest teaching mistake I believe exists is starting from a concept that a student doesn't understand and unknowingly confusing them more. My goal is to get students excited about what they're learning and constantly remind them of the...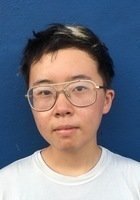 Parker: Sapporo Java tutor
Certified Java Tutor in Sapporo
...for learning and teaching. Growing up in Kansas City, I participated in competitive math and spelling, going on to tutor middle school MathCounts and serve as my younger sibling's spelling bee coach. These experiences cemented my desire to serve as a mentor for others. With a background in higher-level math, I tutored the subject throughout...
Andrew: Sapporo Java tutor
Certified Java Tutor in Sapporo
...been helping friends with their class work since high school. I tutor mathematics and computer science, which I enjoy primarily because of the logic utilized in identifying the problems and applying the correct methods to solve them. In my spare time, I enjoy playing video games, reading, and participating in sports such as soccer, bowling,...
Nicholas: Sapporo Java tutor
Certified Java Tutor in Sapporo
...as a volunteer assignment in high school, later being promoted to an advisory block teacher my senior year. While a student at the University of Illinois at Urbana-Champaign, I continued to tutor other students, mainly in physics and mathematics. Eventually, this lead me to a position as a TA and lab technician in Phys 406:...
Private Online Java Tutoring in Sapporo
Receive personally tailored Java lessons from exceptional tutors in a one-on-one setting. We help you connect with online tutoring that offers flexible scheduling.
Varsity Tutors can help anyone studying Java find Java tutoring in Sapporo. Regardless of your level of experience with the programming language, whether you're a beginner who'd like a professional instructor to introduce you to basic Java concepts like IDE setup for a Java programming environment, the Java Virtual Machine, and compiling and executing code or if you already have some experience with Java and want to learn about how to use the language for Java programming operations like dynamic memory handling and image processing, Japan Java tutors can assist you.
There are a number of reasons you could be learning Java: perhaps you're a university student at a school like Hokkaido University, or maybe you're a professional in the workforce interested in adding a new skill to your repertoire. Regardless of your goals, Sapporo Java tutoring can be an excellent way to develop your understanding of programming. One of the advantages of working with a Java tutor in Sapporo is that they can study with you one-on-one to provide more personal attention than you'll generally be able to find in a classroom environment.
If you have a particular interest in learning about object-oriented programming principles like method overriding, inheritance, and polymorphism, for instance, then your Sapporo Java tutor will be able to take that into account and spend extra time on those concepts. If you already know how to use Java syntax to accomplish basic tasks like type conversion or declaring a variable and data type, then your tutor can skip over that material. It's all up to you.
Another advantage of Java tutoring in Sapporo is that your instructor can adjust their teaching style as needed to play to your strengths. If you're a visually oriented student, then pictorial aids like flashcards and illustrations can be a beneficial supplement to your lessons. For example, Japan Java tutors could use diagrams to demonstrate how to use "while," "for," and "do while" loops to perform operations on a data set.
If you prefer to learn through practical experience, then a Sapporo Java tutor could teach you to work on projects in IDEs like DrJava and Netbeans through pair programming activities. They can observe your methods as you code and provide constructive feedback when necessary, correcting your mistakes as they occur to ensure that you don't pick up any bad coding habits. They can even teach you how to effectively troubleshoot your code when it's not functioning properly so you can learn from your mistakes.
We know how tough it can be to fit Sapporo Java tutoring sessions into a busy schedule, which is why we've taken measures to ameliorate those difficulties. Once we've located a tutor who can meet you at a time that works for you, you'll study with them entirely online using our Live Learning Platform. This means you won't have to worry about commuting across town to attend a lesson. You'll be able to see and speak to your instructor face-to-face using video chat, and you can take advantage of a set of integrated learning tools. These include a shared code editor that your mentor can use to teach you how to use sorting algorithms like selection sort and merge sort, a virtual whiteboard that they can use to sketch flow charts illustrating the use of conditional statements like "if" and "switch," and more. Plus, all of your study sessions will be automatically recorded and saved by the platform so you'll be able to revisit them at your convenience.
To find a Java tutor in Sapporo, give Varsity Tutors a call or contact us online. After you've informed us of your needs and your scheduling requirements, we can get started looking for a suitable instructor. We can find a qualified Java coach in as little as 24 hours, so reach out now!
Your Personalized Tutoring Program and Instructor
Identify Needs
Our knowledgeable directors help you choose your tutor with your learning profile and personality in mind.
Customize Learning
Your tutor can customize your lessons and present concepts in engaging easy-to-understand-ways.
Increased Results
You can learn more efficiently and effectively because the teaching style is tailored to you.
Online Convenience
With the flexibility of online tutoring, your tutor can be arranged to meet at a time that suits you.
Top International Cities for Java Tutoring