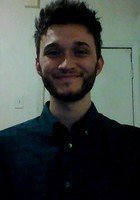 Miguel: Yokohama Java tutor
Certified Java Tutor in Yokohama
...via a role reversal in which I see if the student can teach me how to correctly solve problems and arrive at the correct answers. In my opinion, there is no better way to assess the depth and breadth of one's knowledge than to try to convey it to others. The study habits I hope...
Tahmeed: Yokohama Java tutor
Certified Java Tutor in Yokohama
...Emory University, where I studied Mathematics and Philosophy. I have over three years of experience tutoring middle-school to high-school students in math, science, and test prep. I think every student learns differently, and the most important job of a tutor is to tailor his or her style of teaching to each student's unique way of...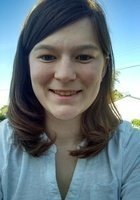 Jesica: Yokohama Java tutor
Certified Java Tutor in Yokohama
...I love every minute of it. I like tackling new mathematics and helping students view their work at different angles that might help them come to an understanding of the subject. Being able to do math, not just arithmetic, is an ability that every student has and I believe that together we can figure out...
Kate: Yokohama Java tutor
Certified Java Tutor in Yokohama
...from Algebra up through AP Calculus, SAT test prep, and French. I've been tutoring students in science and math for 7 years. I also spent 8 months working and studying in France, and have tutored high school and adult students in French. When I'm not working or studying, I love playing volleyball (indoors or on...
Yash: Yokohama Java tutor
Certified Java Tutor in Yokohama
I love tutoring and helping students! I believe everyone is capable of learning with the right type of instruction. I have had my fair share of disappointments, but with the right kind of help, I have overcome many struggles. I believe learning doesn't happen in a day. But we should struggle to learn a little...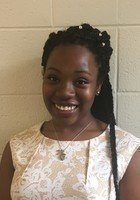 De Shanna: Yokohama Java tutor
Certified Java Tutor in Yokohama
...and high school level and below English and Spanish. My favorite subject to tutor is chemistry because it was my favorite subject in school. When tutoring I like to help develop the skills that students already have and help them fill in the gaps in their knowledge. Outside of school and work, I enjoy watching...
Angela: Yokohama Java tutor
Certified Java Tutor in Yokohama
...am also a 2016 US Presidential Scholar, 2016 Intel STS semifinalist, and a cum laude graduate of Phillips Academy Andover. Happy to tutor most subjects, for I have perfect scores on the SAT, PSAT, and many subject tests/AP exams. I will be relatively free for the next month, and I find tutoring to be a...
Hanjun: Yokohama Java tutor
Certified Java Tutor in Yokohama
...in high school, and am currently self-studying for the MCAT using the same strategies I use to teach the SAT and ACT. I also am working on writing a textbook on Medical Professionalism and working in a cancer research lab at MD Anderson. In my free time I love to cycle and climb, and I...
Hassan: Yokohama Java tutor
Certified Java Tutor in Yokohama
I am a University of Central Florida Computer Science student. I excel at mathematics and have done well in this subject since I was young. I am very excited to help others get through the hurdles that they face. Cannot wait to help students with their mathematical needs.... I believe that each student needs to be taught in their own way. My goal is to teach each student in the way that they feel most comfortable...
Private Online Java Tutoring in Yokohama
Receive personally tailored Java lessons from exceptional tutors in a one-on-one setting. We help you connect with online tutoring that offers flexible scheduling.
Varsity Tutors can connect you with a qualified Java tutor in Yokohama who can help you improve your knowledge of Java. Working with a private instructor in a one-on-one setting can help you get a more personalized learning plan that can keep you focused on your unique needs. A Yokohama Java tutor can help you explore basic topics like Java naming conventions, commenting, and Java packages, among other topics. Java tutoring in Yokohama lessons can be an invaluable resource to help you work toward your learning goals.
Learning Java with the help of a tutor can support your in-class learning if you're taking a programming course at Yokohama National University or another local academic institution. A tutor can supplement your classroom instruction and give you more time to learn basic Java syntax so you can call a method of a class, declare an array, and create class files. Japan Java tutors can answer your questions and provide feedback as you learn.
Classroom courses may not offer the same level of personalized learning that you can get from Yokohama Java tutoring lessons. Professors can't always adjust the pacing of lessons, and they may not be able to try different teaching methods to accommodate the different learning styles of their students. But with tutoring lessons, your instructor can get to know you and tailor lessons in ways that can make linear search, refactoring, and binary search easier to understand.
A Yokohama Java tutor can slow down when necessary so you can have more time to study complex topics like using arrays, linked lists, vectors, and other data structures in Java while moving more quickly through the basic concepts you already know. This can improve the efficiency of your lessons and help you stay motivated as you develop your Java skills. Your tutor can help to make sure you've learned fundamental principles before moving on to more challenging topics.
Japan Java tutors can identify your preferred learning style. This can help visual and hands-on learners better understand how to evaluate expressions with unary, relational, and other operators. If you're a visual learner, your tutor can incorporate infographics and other visual aids to teach concepts like Big O notation and algorithm design with UML. Pair programming can help hands-on learners get in-the-moment feedback. Pair programming can be one of the most effective ways to improve your programming skills, and your tutor can use "while" and "for" loops to perform data set operations so that you can mimic these and other tasks when writing code.
Working with a tutor in a one-on-one setting can give you their undivided attention. You are the only student, and your tutor can focus on your needs with each lesson. They can encourage you to ask questions as you learn conditional statements like "if", "switch", and "if else" which can help you work through learning obstacles more easily. Coding in real time with your tutor can help you avoid common errors and inefficiencies so you can develop good habits.
Online Yokohama Java tutoring lessons can be a convenient option for learning Java. You can use our Live Learning Platform to complete your lessons from a local library, your home, or any other location that connects you to the internet. The platform's live video chat feature lets you interact with your tutor and eliminates the need to commute to a classroom. The Live Learning Platform includes a shared code editor your tutor can use to demonstrate how to use Java for programming operations such as preprocessing, garbage collection, and exception handling. Each lesson is recorded automatically, giving you an additional resource for reinforcing your understanding of Java and improving your retention of new information.
You can speak with one of our educational consultants at Varsity Tutors to learn more about Java tutoring in Yokohama. Having a lesson plan that's customized to your needs can be a more effective way to develop your programming skills. If you want to learn how you can get connected with a skilled Java tutor in Yokohama in as little as 24 hours, contact Varsity Tutors today.
Your Personalized Tutoring Program and Instructor
Identify Needs
Our knowledgeable directors help you choose your tutor with your learning profile and personality in mind.
Customize Learning
Your tutor can customize your lessons and present concepts in engaging easy-to-understand-ways.
Increased Results
You can learn more efficiently and effectively because the teaching style is tailored to you.
Online Convenience
With the flexibility of online tutoring, your tutor can be arranged to meet at a time that suits you.
Top International Cities for Java Tutoring