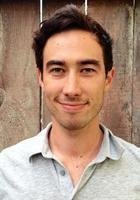 Matthew: Ahmedabad Java tutor
Certified Java Tutor in Ahmedabad
...and careers. Currently, I am working on a thesis in discrete geometry and combinatorics, as well as doing research for UCSF where I design machine vision software. I am well positioned to motivate and justify nearly every aspect of math education as being crucial for a future career in science, engineering or education. I...... The philosophy that I bring to every class and tutoring session is that it is going to be a period of high...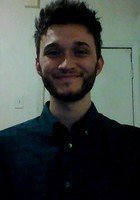 Miguel: Ahmedabad Java tutor
Certified Java Tutor in Ahmedabad
...depth and breadth of one's knowledge than to try to convey it to others. The study habits I hope to pass on to my students are ones that have benefited me throughout my educational career. I graduated salutatorian of my high school and won third place overall in Academic Decathlon state competition my senior year....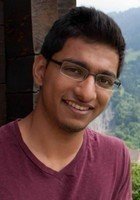 Ajay: Ahmedabad Java tutor
Certified Java Tutor in Ahmedabad
...efficient ways to overcome them. I also developed more patience and empathy through tutoring - I often remembered feeling the same confusion about a topic that my students were feeling the first time I had learned the material. The skills and perspective I developed through this tutoring experience have certainly made me a better educator.
Mehek: Ahmedabad Java tutor
Certified Java Tutor in Ahmedabad
...students, and potentially students from an underfunded local elementary school in attempts to make academic help more accessible. I tutored in a number of different math classes at the time. In college, I worked with a tutoring agency to teach 6-12 year old student Python, Java, Scratch, and Web Development. My goal is to help...
Anmol: Ahmedabad Java tutor
Certified Java Tutor in Ahmedabad
...socially, and to be successful in both. I find that my greatest happiness comes in the form of little victories such as a good grade on an exam, or making a friend laugh! Its because of this that I really slow down and try to appreciate every passing moment because I believe every moment has...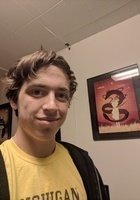 Dan: Ahmedabad Java tutor
Certified Java Tutor in Ahmedabad
...Aerospace Engineering. I tutor a variety of subjects, although I am most passionate about math and the sciences. I aim to teach both fundamental concepts and the ability to solve problems step-by-step with well-established methods. In my free time, I enjoy designing and flying high-power rockets competitively, playing the piano, and engraving glass.
Christian: Ahmedabad Java tutor
Certified Java Tutor in Ahmedabad
...material, I understand how to create an engaging and productive test preparation experience. My schedule is very flexible and I am happy to give as much of my time as needed. I am grateful for the educational resources that I've had and hope to provide the same for my students, helping them achieve their goals!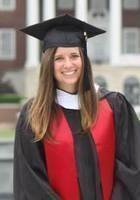 Abigail: Ahmedabad Java tutor
Certified Java Tutor in Ahmedabad
...success with teaching math, because I am a good communicator. I sincerely believe that a student can learn to do anything as long as he understands what his teacher is explaining (and that is where I come in!) On top of that, I am an upbeat and positive person, and I honestly enjoy what I...
Angela: Ahmedabad Java tutor
Certified Java Tutor in Ahmedabad
...also a 2016 US Presidential Scholar, 2016 Intel STS semifinalist, and a cum laude graduate of Phillips Academy Andover. Happy to tutor most subjects, for I have perfect scores on the SAT, PSAT, and many subject tests/AP exams. I will be relatively free for the next month, and I find tutoring to be a great...
Private Online Java Tutoring in Ahmedabad
Receive personally tailored Java lessons from exceptional tutors in a one-on-one setting. We help you connect with online tutoring that offers flexible scheduling.
Varsity Tutors can help you find Java tutoring in Ahmedabad. These reliable, qualified experts can help you tackle the ins and outs of Java while you're studying at an institution such as Ahmedabad University. A private mentor can also help you with Java if you're a working professional or you're simply interested in learning this programming language. During Java tutoring in Ahmedabad, it can be easier to understand even the most complex Java topics, as well as basic concepts like commenting, Java packages, and the Java Virtual Machine.
India Java tutors can approach your studies with a targeted mindest, prioritizing areas of deficiency instead of areas you've already mastered. This means that you can avoid sitting through lectures on familiar concepts like using basic Java syntax to carry out tasks like using iterators, declaring an array, or calling a method of a class. Instead, your India Java tutor can help you address areas of concern, such as using Java for programming operations like recursion, image processing, and multithreading.
Those new to Java can work with their Ahmedabad Java tutor to take a slower, more methodical pace when studying how to evaluate expressions with bitwise, assignment, or logical. If you're looking for a greater challenge, you can let your Ahmedabad Java tutor know that you're ready for a faster pace.
You can learn through optimal, productive methods when you learn with a Java tutor in Ahmedabad who can take your learning style into account. Hands-on learners can study sorting algorithms like quick sort, bubble sort, and heap sort effectively through pair programming. Aural learners can discuss how to complete basic tasks with a Java tutor in Ahmedabad, such as method overriding, extensibility, polymorphism, and other object-oriented programming principles. If you're a visual learner, your tutor can help you study through diagrams or charts.
You can ask as many questions as you'd like during Ahmedabad Java tutoring. This highly interactive environment can provide you with a more accurate understanding of data structures in Java such as vectors, stacks, and hash tables as your tutor provides you with clear and concise explanations.
If one type of explanation isn't "clicking," your tutor can use a range of different approaches until they find an angle that makes sense for you. Possible techniques include breaking complicated topics into smaller sections so you can tackle them one by one in a more manageable way.
When you study alongside a highly qualified Java expert, you can absorb numerous tips and tricks that you might not discover anywhere else. Compared to studying alone, working with an experienced programmer can help you learn many strategies for writing more organized, easier to read code. These tips and tricks can come in handy when you're striving for more confidence in software engineering topics like code review, refactoring, and unit testing.
Our Live Learning Platform is a fully online learning environment with many useful tools and features. Real-time video chat allows for seamless communication with your tutor, and this can create a setting that is every bit as interactive as a traditional classroom setting. A virtual whiteboard also allows your tutor to use a range of visual teaching methods to illustrate various concepts. A shared code editor provides you with a built-in method for engaging in pair programming with your tutor. Since all of your study sessions will be automatically saved and recorded, you can access a growing library of knowledge as you participate in more tutoring.
Contact Varsity Tutors today, and our educational consultants will be happy to help you connect with quality Ahmedabad Java tutoring in as little as 24 hours.
Your Personalized Tutoring Program and Instructor
Identify Needs
Our knowledgeable directors help you choose your tutor with your learning profile and personality in mind.
Customize Learning
Your tutor can customize your lessons and present concepts in engaging easy-to-understand-ways.
Increased Results
You can learn more efficiently and effectively because the teaching style is tailored to you.
Online Convenience
With the flexibility of online tutoring, your tutor can be arranged to meet at a time that suits you.
Top International Cities for Tutoring