Call Now to Set Up Tutoring:
(404) 704-6763
Private In-Home and Online Science Tutoring in Peachtree City, GA
Receive personally tailored Science lessons from exceptional tutors in a one-on-one setting. We help you connect with in-home and online tutoring that offers flexible scheduling and your choice of locations.
Recent Tutoring Session Reviews
"The student has a test coming up on Wednesday. We completed the study guide labeling circulatory system parts and completing definitions."
"1 hour for Student A--going through fluids and buoyancy. 1 hour for Student B--Lewis structures, octet rule, molecular geometry."
"On this day the student and I focused strongly on her science homework and mastering the skills that she had recently learned. We went over properties on density and I helped her understand density in her own language. She had two pages of homework that we worked on together. We played a fast paced math card game working with integers to get her energy level up so that she could focus better on the new science material. At the end of the session I had her write a quick outline just to keep working on her language skills"
"Memorized first 18 elements of periodic table and completed math homework on solving and graphing absolute value inequalities."
"The student and I reviewed material for her science quiz. We discussed different air masses and fronts, and ways to identify them. We also reviewed a chapter of social studies."
"During this session we reviewed the student's science homework and project. The student was very confused about the science. She is currently learning high school material, which may be too advanced for her. I think she had a better understanding on the material by the time we were through. We were able to advance on the project. The student just needs to put the neutrons on the nucleus. She has to build a model of a potassium atom. Overall this session went okay."
"In preparation for the student's in-school tests, we looked at the applications of Boyle's Law, Charles's Law, and the combined gas law. We completed a set of practice problems in these gas/thermodynamic laws and also discussed the conceptual basis behind the calculations. The student finished the test preparation worksheet with a much better knowledge of the laws in anticipation of Friday's test. We finished class by doing some word associations and talking through SSAT vocabulary."
"During today's session, I helped the student study for his science test, and I assisted him with a homework assignment. He showed me a quiz someone in his study group had built for the class and we used it to study for the test and pinpoint some of the terms. I suggested that he study the related terms grouped together and use memory devices to connect the slight between them."
"The student and I worked on how science project for school and studied for Spanish. She is progressing well."
"The student worked on science (astronomy), reading, and math. She studied for her science test, completed Chapter 7 in "Ben and Me" and worked word problems in math. I will be sending her teacher more difficult word problems, as she said the ones she had were too easy and wanted to increase the difficulty."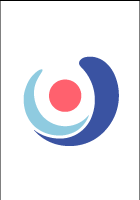 "During our session yesterday, we spent one hour covering the material that the student is learning in science class. We discussed what matter is, and that it is made up of atoms. We talked about the difference between atoms and electrons, and also covered the difference between compounds and molecules. We discussed mixtures and the different states of matter. I had him explain to me each of his vocabulary words, and he was able to define/explain each term with reasonable accuracy. Overall he is showing good understanding. Next, we reviewed what he is learning in math class. We did some practice problems on finding area and perimeter, and he was able to do simple problems easily. He did, however, have a bit more trouble figuring out perimeter and area of more complex shapes that required several calculations. I went over the strategy for completing these more complex problems, and we did a couple of practice problems together. He showed understanding once I explained where he was going wrong. We will revisit this type of problem again next week. In addition, we went over a couple of rate problems and he was able to complete these quite easily. Lastly, we discussed his English assignment to interview a classmate and write an essay about it. He has already completed the draft of this paper. We agreed that we could go over the paper together before the final draft is due."
"We worked primarily on finishing the cells unit of life science. We reviewed and then the student took the assessment. Seemed to have a solid grasp on the material. After that, we began the next unit."
Nearby Cities:
Alpharetta Science Tutoring
,
Johns Creek Science Tutoring
,
Duluth Science Tutoring
,
Marietta Science Tutoring
,
Dunwoody Science Tutoring
,
Norcross Science Tutoring
,
Sandy Springs Science Tutoring
,
Decatur Science Tutoring
,
Roswell Science Tutoring
,
Lawrenceville Science Tutoring
,
Athens Science Tutoring
,
Atlanta Science Tutoring
,
Smyrna Science Tutoring
,
East Point Science Tutoring
,
Gainesville Science Tutoring
Nearby Tutors:
Alpharetta Science Tutors
,
Johns Creek Science Tutors
,
Duluth Science Tutors
,
Marietta Science Tutors
,
Dunwoody Science Tutors
,
Norcross Science Tutors
,
Sandy Springs Science Tutors
,
Decatur Science Tutors
,
Roswell Science Tutors
,
Lawrenceville Science Tutors
,
Athens Science Tutors
,
Atlanta Science Tutors
,
Smyrna Science Tutors
,
East Point Science Tutors
,
Gainesville Science Tutors
Call us today to connect with a top
Science tutor in Peachtree City, GA
(404) 704-6763