We are open Saturday and Sunday!
Call Now to Set Up Tutoring:
(704) 350-2687
Private In-Home and Online Geometry Tutoring in Charlotte, NC
Receive personally tailored Geometry lessons from exceptional tutors in a one-on-one setting. We help you connect with in-home and online tutoring that offers flexible scheduling and your choice of locations.
How can a tutor assist you in conquering Geometry?
Geometry may be a difficult subject for some students to understand. It is one of the first times that students are expected to approach an abstract version of math. If you are the parent of a student in grade school who is struggling with geometry, consider contacting Varsity Tutors today. Our educational directors may match your child with a geometry tutor in Charlotte who is knowledgeable in a host of alternative teaching methods to best teach to their particular learning style.

Varsity Tutors is happy to try to help your child improve their understanding of geometry by assisting you in finding a qualified instructor. An expert tutor in Charlotte, NC, may plan engaging study sessions with your child's interests in mind so they may enjoy learning about geometry. Every lesson may be customized and created in a manner that works best for your child. This means they may learn in an engaging way that allows them to better their understanding of geometry, while learning in a way that is interesting and enjoyable. Their tutor may work closely with them to learn about congruence and similarity, find the area and perimeter of polygons, or look at the beginning concepts of trigonometry. Furthermore, private geometry lessons place your child in the center of the learning experience. Their tutor is able to assess their proficiency level and monitor their progress, so that they may benefit from valuable feedback throughout their lessons.

Don't wait until your child falls behind in their geometry lessons. Call Varsity Tutors today. We may help you find an expert geometry tutor in Charlotte who may design a study plan suited to your student's individual needs. This means that every study program may be carefully designed with your child in mind, so that they achieve the desired results. They may learn in a way that promotes a better understanding of geometry, or prepare for upcoming assessments like the End-of-Grade and End-of-Course exams.

By choosing to place your child in a one-on-one tutoring program, you are giving them the chance to learn conveniently and comfortably. Private lessons may be scheduled at a time that works best for your family, day or night. Along with being able to choose where you want lessons to take place, you may also enroll your student in face-to-face online tutoring sessions through our live learning platform. Give Varsity Tutors a call so you may place your child on the road to success. We may aid you in finding an expert geometry tutor in Charlotte, NC, who may develop a study plan to try to help your student make the most of their abilities to succeed in your course.
Recent Tutoring Session Reviews
"During this session we went over geometry, proving different types of quadrilaterals. Overall this session went well."
"We looked over the next two sections and came up with ideas for trying to relate the vocabulary to remember it easier. The student has quite a bit of vocab for the next section."
"The student and I worked on his geometry project of making a poster sized map of a theoretical city. He and I laid down the sketch of the mock city with all the roads and buildings."
"We did a quick review of transformations, properties of angles in triangles, and finding orthocenters and perpendicular bisectors."
"We went over the rest of his packet, transcribing geometric figures. We also went over some of his last test."
"We worked on the student's geometry homework today. His homework consisted of special right triangles which we had done before as well. I told him again how important it was to make note cards to learn."
"We went over chapter four of his book that covered similar triangles and using ratios and angles to find the sides of a triangle. We covered in depth the logistics of triangle angles and ratios. Then we spent the last 20 minutes going over basic trigonometry that will be introduced to his class fairly soon."
"The student and I covered various topics: text anxiety, techniques to address text anxiety, formulating proofs, identifying triangles based off angles/sides, and studying techniques for her upcoming exam. She seemed to be very receptive to what I presented her with and was able to get through some of the more difficult material after using some of the techniques presented. I asked her to review relevant chapters. I also asked her to make note cards of definitions, theorems, postulates, and proofs as they can aid with memorization. Overall it was a productive session."
" I began working with Student 1 to continue studying for her test. Her teacher moved the test a day later and decided to start adding some cumulative questions in order to better prepare the students for the final. So, she received a new study guide with all old material on it. We worked on it for about 45 minutes, and it was all the Pythagorean theorem and special triangles. She definitely needed a refresher on this. Then, we worked on a really long problem from her original study guide on similar triangles. We did the long problem because I figure if she can do this one, she can do the rest of the study guide. I also worked with Student 2 after for a little bit on a couple of questions she had on factoring certain problems. I then taught her how to do synthetic division. She picked it up very quickly and easily."
"We covered sin/cos/tangent, the Pythagorean theorem, finding sides in a SAS triangle, and symmetry. The student likes to guess when asked a question (i.e., when asked which side is the hypotenuse, she will point to any side without thinking). She knows the material, she just needs to work at improving focus. She was having challenges with grasping which sides were opposite, adjacent, and hypotenuse as well as coordinate symmetry."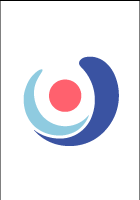 "Today, we started with a little practice with long division. The student has clearly been practicing, and while he makes some calculation mistakes, he seems comfortable with the procedure for doing the long division. I gave him some extra problems about perpendicular lines and supplementary and complementary angles to try to drive home what can and cannot be demonstrated with given information. We also did a review of the definitions, properties, and theorems we have encountered so far, and used them to do some complete two-column proofs. Starting with the next chapter, we will use these properties and theorems often and the material will begin to center more around the proofs themselves. I gave him some proofs to do for homework, as well as a set of general review problems for chapter 2. He should also continue to practice long division with 3 and 4 digit dividends and then move on to 2 digit divisors."
"The student has an upcoming test so we completed her homework and reviewed for the test. She is currently working with proofs in geometry. At the beginning of the session, she had some difficulty solving the proofs, so I discussed with her the importance of doing lots of examples to prepare for her test."
Nearby Cities:
Gastonia Geometry Tutoring
,
Concord Geometry Tutoring
,
Huntersville Geometry Tutoring
,
Matthews Geometry Tutoring
,
Cornelius Geometry Tutoring
,
Mint Hill Geometry Tutoring
,
Indian Trail Geometry Tutoring
,
Davidson Geometry Tutoring
,
Mount Holly Geometry Tutoring
,
Weddington Geometry Tutoring
,
Belmont Geometry Tutoring
,
Stallings Geometry Tutoring
,
Galax Geometry Tutoring
,
Pineville Geometry Tutoring
,
Harrisburg Geometry Tutoring
Nearby Tutors:
Gastonia Geometry Tutors
,
Concord Geometry Tutors
,
Huntersville Geometry Tutors
,
Matthews Geometry Tutors
,
Cornelius Geometry Tutors
,
Mint Hill Geometry Tutors
,
Indian Trail Geometry Tutors
,
Davidson Geometry Tutors
,
Mount Holly Geometry Tutors
,
Weddington Geometry Tutors
,
Belmont Geometry Tutors
,
Stallings Geometry Tutors
,
Galax Geometry Tutors
,
Pineville Geometry Tutors
,
Harrisburg Geometry Tutors
Call us today to connect with a top
Geometry tutor in Charlotte, NC
(704) 350-2687