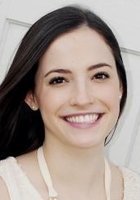 Madeline
Certified Tutor
Hi! My name is Madeline Noble and I am currently a graduate student Johns Hopkins University getting my masters in chemical and biomolecular engineering. I have spent a lot of time around children and I have spent a good amount of time teaching as well. I want all students that I tutor to feel comfortable when I am tutoring them and I believe all students have the ability to improve. I am very comfortable teaching all subjects for grades up to 9th grade and, when dealing with high school courses, I love to tutor most math and science courses including many AP courses. I also have a lot of experience with standardized test prep and love to tutor for that as well.
Education & Certification
Undergraduate Degree: Johns Hopkins University - Bachelors, Chemical and Biomolecular Engineering
Test Scores
SAT Composite (1600 scale): 1510
SAT Math: 700
SAT Verbal: 750
SAT Writing: 730
Hobbies
playing the piano, running
Tutoring Subjects
10th Grade Math
1st Grade Math
2nd Grade Math
3rd Grade Math
3rd Grade Science
4th Grade Math
4th Grade Science
5th Grade Math
5th Grade Reading
5th Grade Science
6th Grade Math
6th Grade Reading
6th Grade Science
6th Grade Writing
7th Grade Math
7th Grade Reading
7th Grade Science
7th Grade Writing
8th Grade Math
8th Grade Reading
8th Grade Science
8th Grade Writing
9th Grade Math
9th Grade Reading
9th Grade Writing
Academic Coaching
ACCUPLACER Elementary Algebra
Adult Literacy
Cell Biology
Chemical and Biomolecular Engineering
Chemical Engineering
CLEP Prep
CLEP College Mathematics
College Application Essays
College English
Elementary School Math
Elementary School Reading
Elementary School Science
Elementary School Writing
High School Chemistry
High School English
High School Writing
Homework Support
Middle School Reading
Middle School Reading Comprehension
Middle School Science
Middle School Writing
Other
SAT Verbal
STAAR EOC Prep
Study Skills
Thermodynamics
If a student has difficulty learning a skill or concept, what would you do?
I would try different teaching approaches, and try a more hands on approach.
What techniques would you use to be sure that a student understands the material?
I would ask the student to explain the material to me, as if they were the ones teaching me. I think doing this really helps make sure that the student completely understands the material.
How do you build a student's confidence in a subject?
I would begin with easier material, and only move on once they have mastered certain material so they feel confident in moving on. I would also be very encouraging.
What might you do in a typical first session with a student?
During a first session, I would spend a lot of time talking with the student and assessing their strengths and weaknesses. I want them to feel comfortable talking with me, and then I will probably give them a diagnostic test.
How can you help a student become an independent learner?
I can make them do a lot of problems on their own, and after I review the material with the student I like to ask the student to "teach" me everything so I can really make sure they are learning independently.
How would you help a student stay motivated?
I would always be very encouraging and make sure they can see their own progress.
How do you help students who are struggling with reading comprehension?
I would go over some basic skills to make sure that they understand what they are reading, and then I would teach them techniques to find the main concepts and pull out what is important from the passage.
How would you help a student get excited/engaged with a subject that they are struggling in?
I would try to relate the subject to their interests as well as explain how it connects to the real world. I don't want them to be thinking that they're learning math or science, but instead they're learning how to succeed in fields and how to create life changing innovations.
How do you evaluate a student's needs?
I would give them a short problem set at the end of each session to make sure that they are learning and improving.
How do you adapt your tutoring to the student's needs?
I would change my style of teaching depending on the student's needs. If they are not responding to lecturing, I would be more hands on and do lot of practice problems.
What is your teaching philosophy?
My teaching philosophy is that I want every student to feel comfortable learning new material, and I believe all students have room to improve.