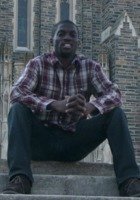 Marcus
Certified Tutor
Throughout my collegiate career, I have always been drawn to tutoring and helping students reach their academic goals. I have served as a math tutor for American Reads and Counts for one semester while at Duke and have been an independent tutor following graduation. Having recently taken the MCAT, I not only thoroughly enjoy working with students but I also understand test-taking strategies for standardized tests. I also have experience helping students prepare for the SSAT.

Tutoring is rewarding because as a tutor you must ascertain the learning style of the student and then teach according to that learning style. Not every student has the same style of learning and it is rewarding to know that a student understands a concept because the presented material was taught in a way consistent with their style of learning.

Upon graduation, I taught 8th grade math to students at Durham Academy for an entire summer helping students understand math concepts for the subsequent school year.

At Duke University, I took premedical requirements including two semesters of inorganic chemistry, two semesters of organic chemistry, two semesters of biology, and two semesters of physics.

I thoroughly enjoy working with students of all ages and more importantly motivating them to reach their goals and achieve their absolute best.

Education & Certification
Undergraduate Degree: Duke University - Bachelors, Cultural Anthropology
Test Scores
SAT Composite (1600 scale): 1440
SAT Math: 750
SAT Writing: 720
Hobbies
Medicine, Social Entrepreneurship, International Missions, Track & Field
Tutoring Subjects
10th Grade Math
7th Grade Math
8th Grade Math
9th Grade Math
A Level Prep
A Level Biology
ACCUPLACER College-Level Math
Cell Biology
College Biology
College Chemistry
Elementary School Math
Elementary School Reading
Elementary School Science
General Chemistry
GMAT Quantitative
GRE Subject Test in Physics
GRE Subject Tests
High School Biology
High School Chemistry
Honors Chemistry
Middle School Reading
Middle School Science
Neuroscience
OAT Quantitative Reasoning
Other
PCAT Chemistry
SAT Subject Test in Mathematics Level 1
SAT Subject Test in Mathematics Level 2
SAT Subject Tests Prep
Study Skills
Study Skills and Organization
What is your teaching philosophy?
Develop genuine rapport with students and ascertain their particular learning style early on. Cater lesson plans to that student's particular learning style so that concepts and principles make intuitive sense and noticing patterns becomes easy.
What might you do in a typical first session with a student?
Talk to the student to understand where they are academically and what they would like to achieve. I would clarify goals with them and then make sure we delve right into topics during the first lesson.
How can you help a student become an independent learner?
By guiding them to the answer, you are helping the student but not telling them the answer directly, thus allowing them to think for themselves.
How would you help a student stay motivated?
Relating subject matter to what a student is interested in can help motivate them. This is why rapport is important.
If a student has difficulty learning a skill or concept, what would you do?
I think in these situations it is crucial to get to the root cause of the problem and the misunderstanding. You do that by asking the student questions that get to the root of that misconception and work out problems while talking through them.
How do you help students who are struggling with reading comprehension?
I find out whether the student knows how to create a framework for the subject matter. I help students succinctly describe the main characters as well as understand the main points and the topic sentences. This produces a framework for all other information in the story. Context is key.
What strategies have you found to be most successful when you start to work with a student?
Help the student notice patterns in the wrong answers that they consistently choose.
What techniques would you use to be sure that a student understands the material?
Make an activity related to the material that is hands on and engages my student.
How do you build a student's confidence in a subject?
Encourage them constantly and give them positive affirmation constantly.
How do you evaluate a student's needs?
I objectively evaluate a student's needs by numbers and data if available.
What types of materials do you typically use during a tutoring session?
There is generally a plethora of free online materials that I use for practice.
How would you help a student get excited/engaged with a subject that they are struggling in?
By doing an activity that relates the subject matter to real life, I find that I am able to engage most of my students.
How do you adapt your tutoring to the student's needs?
I adapt my tutoring to the student's needs by allocating the most time to the most difficult subjects for the student.