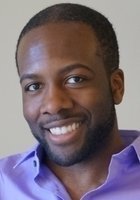 Earnest: Taipei Java tutor
Certified Java Tutor in Taipei
...breaking down problems for students and guiding them as they grapple with the concepts involved helps identify sticking points and facilitates a comprehensive understanding of the material at hand. My previous tutoring experience has taught me how to be patient, present information to students in a way that matches their individual learning styles, and communicate clearly...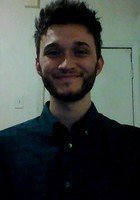 Miguel: Taipei Java tutor
Certified Java Tutor in Taipei
...a 3.7 GPA, a Bachelor of Science in Computer Science, and a Bachelor of Arts in English. As for pertinent work experience prior to Varsity Tutoring, I have tutored middle school aged children in English for a year as a part of the PAIR program and helped graduate students from foreign countries practice their conversational...
Joel: Taipei Java tutor
Certified Java Tutor in Taipei
...that they can develop confidence in their own ability to approach similar challenges independently. I have many hobbies outside of my academic pursuits. I enjoy reading a variety of genres especially science fiction, fantasy, weird fiction, and all sorts of non-fiction. I sometimes try my hand at writing short stories or poetry. I also frequently...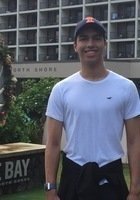 Ramsey: Taipei Java tutor
Certified Java Tutor in Taipei
...being the academic subjects that I enjoy teaching the most. I understand that everyone learns in different ways and I understand that what works for one learner might not work for another. My goal is to make sure the learner fully understands the topic and can connect it to other topics and not just regurgitate...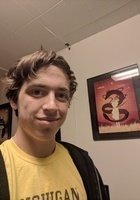 Dan: Taipei Java tutor
Certified Java Tutor in Taipei
...of Michigan studying Aerospace Engineering. I tutor a variety of subjects, although I am most passionate about math and the sciences. I aim to teach both fundamental concepts and the ability to solve problems step-by-step with well-established methods. In my free time, I enjoy designing and flying high-power rockets competitively, playing the piano, and engraving...
Hanjun: Taipei Java tutor
Certified Java Tutor in Taipei
...score of 2400 on the SAT and a perfect score of 36 on the ACT in high school, and am currently self-studying for the MCAT using the same strategies I use to teach the SAT and ACT. I also am working on writing a textbook on Medical Professionalism and working in a cancer research lab...
Nicholas: Taipei Java tutor
Certified Java Tutor in Taipei
...students learn a topic. An explanation that resonates with 90% of students, may not clarify things for the other 10%. Part of being a good tutor requires me to identify many alternate routes to explanation, should the more common ones not work well. This interests me greatly, as it broadens my own understanding of the...
Koissi: Taipei Java tutor
Certified Java Tutor in Taipei
...and Computer Science classes. I am an avid programmer with experience across a wide range of technologies and languages, including NodeJS, MySQL, C, C++, and Objective C. Most of my experience in Computer Science comes from personal projects and my own curiosity. Learning new things is my favorite pastime, and I'd like to share that...
Jessi: Taipei Java tutor
Certified Java Tutor in Taipei
...McKelvey School of Engineering. Through over two years of tutoring experience with college level students at Washington University and high schoolers at Boston Partners in Education, as well as working tutoring SATs/ACTs and Math at Summit Education, I have developed a flexible approach to tutoring. With patience, understanding, and enthusiasm, I get to know students...
Private Online Java Tutoring in Taipei
Receive personally tailored Java lessons from exceptional tutors in a one-on-one setting. We help you connect with online tutoring that offers flexible scheduling.
Varsity Tutors can help you connect to quality Java tutoring in Taipei. Getting assistance from a personal instructor can be a smart move, whether you're tackling this programming language through classes at a school like the National Taiwan University or on your own. Advanced students can connect with a tutor who is capable of teaching even the most complex Java concepts and tasks. If you're new to Java, you can participate in Java tutoring in Taipei that covers basic topics such as commenting, Java packages, and executing code.
Taiwan Java tutors can target specific areas of deficiency, leading to more productive sessions. It doesn't make sense to review the use of basic Java syntax for tasks like using iterators, declaring an array, or Java collections if you're an advanced student. Instead, you can prioritize the use of Java for programming operations like recursion, image processing, or using constructors.
It's easy to set an appropriate pace for your study sessions with your Taipei Java tutor, whether you're an advanced student or starting to cover basic tasks like evaluating expressions with bitwise, assignment, or unary. Depending on your comfort level, a Taipei Java tutor can slow down during sections you need to cover in detail or provide a more accelerated learning environment if you're looking for more of a challenge.
One of the benefits of learning alongside a professional Java tutor in Taipei is the fact that they can adapt your lesson plans based on your attributes and needs, including your learning preferences. If you prefer to take a hands-on approach to learning, you can tackle sorting algorithms like quick sort, bubble sort, and insertion sort through pair programming. If you're an aural learner who's new to Java, it can be helpful to discuss basic topics such as method overriding, extensibility, classes, and other object-oriented programming principles with your Java tutor in Taipei. Flashcards, graphs, and diagrams can also prove to be useful learning tools for visual learners.
Interactivity is another key benefit of Taipei Java tutoring. In this one-on-one learning environment, your tutor doesn't need to worry about the progress or needs of other students and can pay close attention to your questions. As soon as you feel confused about vectors, stacks, objects, and other data structures in Java, you can immediately get clarification from your tutor.
We understand that sometimes Java concepts may not be immediately clear, even after your tutor has explained them thoroughly. If you're still feeling confused, your tutor can explain them in new ways until they find an angle that "clicks." To make complex concepts clearer, tutors can split them into smaller sections so you can work through them in a step by step fashion.
Learning about software engineering concepts like code review, refactoring, and algorithm design with UML can be difficult, especially when you're learning by yourself. Learning alongside a qualified Taiwan Java tutor with proven experience can provide you with many new tips and tricks for writing more organized, easier to read code. You might not find these methods in a textbook or a pre-recorded instructional video.
Our Live Learning Platform makes it easy to learn in a virtual setting. Even though you won't be in the same room as your instructor, you can still communicate with them seamlessly through the use of real-time video chat.
In addition, your tutor can use a virtual whiteboard to illustrate concepts that are better represented visually. When you want to engage in pair programming with your tutor, you can use our built-in shared code editor. Our Live Learning Platform automatically records each of your sessions, and you can access them whenever you'd like to refresh your memory of key concepts.
Contact Varsity Tutors, and our educational consultants can help you find reliable Taipei Java tutoring.
Your Personalized Tutoring Program and Instructor
Identify Needs
Our knowledgeable directors help you choose your tutor with your learning profile and personality in mind.
Customize Learning
Your tutor can customize your lessons and present concepts in engaging easy-to-understand-ways.
Increased Results
You can learn more efficiently and effectively because the teaching style is tailored to you.
Online Convenience
With the flexibility of online tutoring, your tutor can be arranged to meet at a time that suits you.
Top International Cities for Java Tutoring