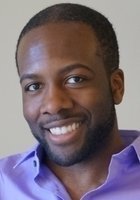 Earnest: Osaka Java tutor
Certified Java Tutor in Osaka
...step-by-step to a solution. This same approach has helped me excel as a tutor because breaking down problems for students and guiding them as they grapple with the concepts involved helps identify sticking points and facilitates a comprehensive understanding of the material at hand. My previous tutoring experience has taught me how to be patient,...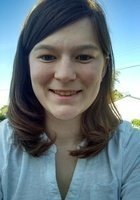 Jesica: Osaka Java tutor
Certified Java Tutor in Osaka
...mathematics. I have been working as a tutor since I was thirteen for mathematics and I love every minute of it. I like tackling new mathematics and helping students view their work at different angles that might help them come to an understanding of the subject. Being able to do math, not just arithmetic, is...
Kate: Osaka Java tutor
Certified Java Tutor in Osaka
...and a master's degree in Environmental Engineering. I'm available to tutor biology, chemistry, physics, math from Algebra up through AP Calculus, SAT test prep, and French. I've been tutoring students in science and math for 7 years. I also spent 8 months working and studying in France, and have tutored high school and adult students...
Adwait: Osaka Java tutor
Certified Java Tutor in Osaka
...College at Rutgers University-New Brunswick, pursuing a degree in Computer Science and Business Analytics & IT. Some of the subjects I tutor are Algebra, Calculus I & II, and the SAT, but there are many more you can inquire about. I love tutoring students because I know how much a tutor can inspire a student...
Zhixuan: Osaka Java tutor
Certified Java Tutor in Osaka
...graduated from Boston College and am going to Penn for my master degree in Data science. As a computer science and math major, I have strong problem solving skills. I want to use this summer to relax and help people study the GRE exam since I have a lot of experiences self studying. Looking forward...
Hui: Osaka Java tutor
Certified Java Tutor in Osaka
...School of Engineering. I am a Computer Engineering major. In my previous job, I worked at a Lego robotics school and I taught kids how to incorporate Legos into STEM related concepts as well as NXT programming. I have also worked at my school's tutoring center where I tutored my peers in subjects like Physics,...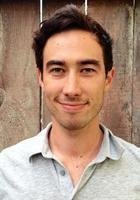 Matthew: Osaka Java tutor
Certified Java Tutor in Osaka
...in a variety of roles from principal instructor of college math classes to one-on-one mentoring with high school students. I am passionate about social justice, novel mathematics education, and increasing diversity in STEM majors and careers. Currently, I am working on a thesis in discrete geometry and combinatorics, as well as doing research for UCSF...
Eric: Osaka Java tutor
Certified Java Tutor in Osaka
...am a second year master's student at Columbia University, in the Actuarial Science program. I majored in mathematics and computer science during my undergraduate studies, and have experience working in the Lenovo Artificial Intelligence lab. This summer, I am an actuarial intern at Hartford Financial Services, where I am working in the Credit and Market...
Joel: Osaka Java tutor
Certified Java Tutor in Osaka
...sorts of non-fiction. I sometimes try my hand at writing short stories or poetry. I also frequently play musical instruments and listen to music. I play the guitar, mandolin, and trumpet and sometimes the keyboards or bass guitar. My favorite genres to listen to are jazz, progressive rock, folk, classic rock, and classical music. Some...
Private Online Java Tutoring in Osaka
Receive personally tailored Java lessons from exceptional tutors in a one-on-one setting. We help you connect with online tutoring that offers flexible scheduling.
Let Varsity Tutors connect you with excellent Java tutoring in Osaka, Japan. If you want to work with an educator who can help strengthen your knowledge of basic concepts like Java packages or more complex software engineering topics like algorithm design with UML, we can help you find a qualified Osaka Java tutor in as few as 24 hours. We understand the challenges that can arise when studying how to use sorting algorithms like selection sort and merge sort at a local educational institution like Osaka City University. By allowing us to connect you with a skilled private instructor, you can get assistance in your pursuit of academic success.
Studying with Japan Java tutors can offer a different experience from learning in a traditional classroom. While your classroom instructor might not have time to work with you privately as you aim to understand how to use "do while" and "for" loops to perform operations on a data set, a personal educator can give you their undivided attention since you are their only student. If you have a question about how to use Java for programming operations such as preprocessing and dynamic memory handling, your private instructor can offer an immediate and thorough response during your Osaka Java tutoring session.
It's common for Java course instructors to follow a set curriculum that leaves little room to match the learning pace of individual students. This can create challenges for students who absorb information like how to evaluate expressions with logical, instance of, and other operators slower or quicker than taught in the classroom.
By studying with a Java tutor in Osaka, you get to work with a private instructor who can freely skip a review of the Java Virtual Machine (JVM) if you already feel good about your knowledge. If you're struggling to wrap your mind around basic Java syntax to accomplish tasks like type conversion and instantiating an object, your Java coach can focus on this topic until you're knowledge is confirmed.
Japan Java tutors can further tailor their instruction by using teaching methods that match your specific learning style. For instance, if you are a hands-on learner, your private instructor can pair program with you, which can enable you to mirror their steps and correct any mistakes before they become bad habits. If you are more of a visual learner, your Java coach can use an infographic to outline how to use data structures in Java such as objects and stacks.
Among the ways your private instructor can enhance your Osaka Java tutoring sessions is by creating a complete lesson plan you can follow to keep your studies in order. This plan can follow along with your course syllabus, explore topics you need to study most, or align with any other academic goals you have. In Java tutoring in Osaka, your personal instructor can also help you compose organized code that makes it easier to make edits down the line. If you ever run into challenges while coding during sessions, your educator can help you identify and fix these issues.
You might be concerned about your ability to commute to a specific location to meet with your Osaka Java tutor. Since sessions take place over our Live Learning Platform, you can meet from any location via your chosen mobile device. This online classroom offers a variety of great features, including video chat, which allows you to engage in real-time discussions with your educator about Big O notation, refactoring, code review, and much more. The platform features a shared code editor you can use with your Java coach to strengthen your coding skills. The platform also automatically records each session, which means you can revisit lectures from your mentor covering Java naming conventions, the IDE setup for a Java programming environment, or any other topics you desire.
Are you ready to begin working with a private Java tutor in Osaka? Contact Varsity Tutors and let our educational consultants help you today.
Your Personalized Tutoring Program and Instructor
Identify Needs
Our knowledgeable directors help you choose your tutor with your learning profile and personality in mind.
Customize Learning
Your tutor can customize your lessons and present concepts in engaging easy-to-understand-ways.
Increased Results
You can learn more efficiently and effectively because the teaching style is tailored to you.
Online Convenience
With the flexibility of online tutoring, your tutor can be arranged to meet at a time that suits you.
Top International Cities for Tutoring