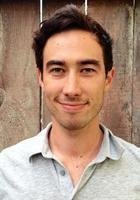 Matthew: Surat Java tutor
Certified Java Tutor in Surat
...careers. Currently, I am working on a thesis in discrete geometry and combinatorics, as well as doing research for UCSF where I design machine vision software. I am well positioned to motivate and justify nearly every aspect of math education as being crucial for a future career in science, engineering or education. I bring this...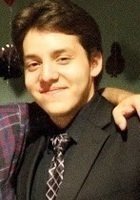 Fernando: Surat Java tutor
Certified Java Tutor in Surat
...style is a 'Learn with the student' approach, breaking down problems to basic parts and building them up piece by piece, really understanding what and why we are doing each step of the process. I enjoy being able to connect the questions to a more every-day scenarios in order to really get an intuitive understanding...
Alexander: Surat Java tutor
Certified Java Tutor in Surat
...If you ever need a conversation practice partner for German/Spanish, let me know! Talking again about math, I have the most experience teaching Pre-Algebra through Algebra II, but I'm more than comfortable working with students in all levels through college Calculus II/high school BC Calculus. I'd love to work with you! Feel free to reach...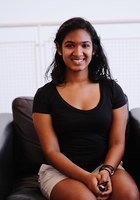 Swathi: Surat Java tutor
Certified Java Tutor in Surat
...am a freshman at Cornell University studying Biological Engineering. I have been tutoring students for a long time, since the sixth grade, when I would tutor peers in mathematics. I continued tutoring students through high school, and after moving to college I decided to tutor on the internet. I have scored at or above the...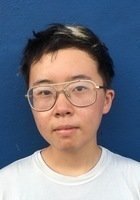 Parker: Surat Java tutor
Certified Java Tutor in Surat
...I am now pursuing a B.S. in computer science as well as a B.A. in studio art, with minors in mathematics and public health. I feel that my artistic practice has shaped my teaching, pushing me to take a creative, non-rigid approach to education -- I believe in working closely with my students to create...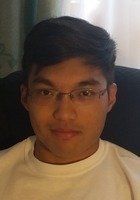 Brice: Surat Java tutor
Certified Java Tutor in Surat
...Massachusetts Institute of Technology, and I have tutored students since my early high school years. I've had experience instructing and guiding a variety of students, from young middle schoolers taking their first steps into the world of computer programming to my own peers struggling with their calculus exams. Over the past year alone, I've worked...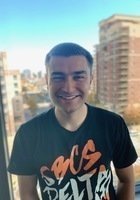 Tommy: Surat Java tutor
Certified Java Tutor in Surat
...a degree in computer science. My teaching style is simple and relaxed, putting an emphasis on what students know already and building from there. The biggest teaching mistake I believe exists is starting from a concept that a student doesn't understand and unknowingly confusing them more. My goal is to get students excited about what...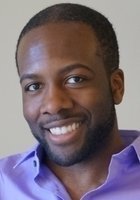 Earnest: Surat Java tutor
Certified Java Tutor in Surat
...comprehensive understanding of the material at hand. My previous tutoring experience has taught me how to be patient, present information to students in a way that matches their individual learning styles, and communicate clearly and effectively. I have tutored both in person and online, and I am comfortable with either setting. I'm confident that I...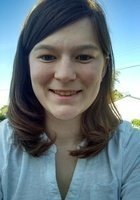 Jesica: Surat Java tutor
Certified Java Tutor in Surat
...working as a tutor since I was thirteen for mathematics and I love every minute of it. I like tackling new mathematics and helping students view their work at different angles that might help them come to an understanding of the subject. Being able to do math, not just arithmetic, is an ability that every...
Private Online Java Tutoring in Surat
Receive personally tailored Java lessons from exceptional tutors in a one-on-one setting. We help you connect with online tutoring that offers flexible scheduling.
You can count on Varsity Tutors to help you find a professional Java tutor in Surat. Whether you're learning Java concepts like commenting and variable scope for the first time or refreshing your knowledge of how to leverage data structures in Java structures like arrays and objects while attending an area school like Sardar Vallabhbhai National Institute of Technology, Surat, private instruction can help. You can get assistance when preparing for a test that covers Big O notation or working on an assignment focused on the Java Virtual Machine (JVM). Keep reading to find out how you could benefit from private Java tutoring in Surat.
If you're learning basic Java syntax to accomplish tasks like declaring a variable and data type in a Java course, you might reach out to your professor for assistance only to discover that they don't have time to offer the in-depth help you need. Since sessions with India Java tutors take place in a one-on-one setting, you can benefit from your academic mentor's undivided attention. They can review topics ranging from linear searches to Java naming conventions. Your Surat Java tutor can also offer in-depth responses to any questions you have whether you want to understand conditional statements like "if" and "if-else" or learn how to use sorting algorithms like comb sort and bubble sort.
When teaching Java concepts like compiling and executing code in a busy classroom, it might be challenging for an instructor to match their instruction to the learning pace of all of their students. During Surat Java tutoring sessions, your private educator can accommodate your learning pace since you are the only student. Let's say you have been studying how to evaluate expressions with relational, shift, and other operators and feel good about your knowledge. In this case, your Java mentor can skip this topic and focus on others. If you are having a hard time grasping object-oriented principles like method overloading and polymorphism, your Java tutor in Surat can stick with this topic for as long as necessary.
In addition to matching your learning pace, India Java tutors can align their teaching methods with your learning style. For instance, if you are a visual learner who is studying how to incorporate data structures in Java such as vectors and stacks, your Java coach can use an infographic to help strengthen your understanding. If you are a hands-on learner, your private instructor can pair program with you. During this process, your mentor can work with you step-by-step, allow you to mimic their steps, and correct and mistakes made to help you avoid forming bad habits.
During Surat Java tutoring sessions, your private instructor can help you compose organized code that you can edit or add functions to in the future. Your academic mentor can also keep your studies on track by developing a complete lesson plan that matches your academic goals whether they are to follow your course syllabus or explore only topics giving you trouble. The personal time your Java coach has with you can give them a chance to address the challenges you encounter during the coding process. They can help quickly identify and troubleshoot issues so you can feel good about addressing them on your own.
If you have a busy schedule, you might be worried about your ability to locate a private instructor without assistance. Varsity Tutors can help you connect with a qualified Java tutor in Surat in as few as 24 hours. You will meet with the tutor we help you find over our Live Learning Platform. This convenient online classroom makes it easy for you to enjoy real-time discussions about refactoring, unit testing, and more via video chat. Other features of this platform include a shared code editor you can use with your Surat Java tutor to improve your coding skills. The platform automatically records and stores each session, which means you can revisit lectures from your instructor at any time.
Contact Varsity Tutors today if you're ready to begin Java tutoring in Surat. We can quickly begin searching for an educator eager to help you pursue success in your Java studies.
Your Personalized Tutoring Program and Instructor
Identify Needs
Our knowledgeable directors help you choose your tutor with your learning profile and personality in mind.
Customize Learning
Your tutor can customize your lessons and present concepts in engaging easy-to-understand-ways.
Increased Results
You can learn more efficiently and effectively because the teaching style is tailored to you.
Online Convenience
With the flexibility of online tutoring, your tutor can be arranged to meet at a time that suits you.
Top International Cities for Java Tutoring