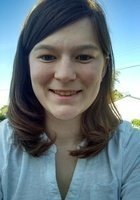 Jesica: Saitama Java tutor
Certified Java Tutor in Saitama
...for mathematics and I love every minute of it. I like tackling new mathematics and helping students view their work at different angles that might help them come to an understanding of the subject. Being able to do math, not just arithmetic, is an ability that every student has and I believe that together we...
Nicholas: Saitama Java tutor
Certified Java Tutor in Saitama
...ways in which students learn a topic. An explanation that resonates with 90% of students, may not clarify things for the other 10%. Part of being a good tutor requires me to identify many alternate routes to explanation, should the more common ones not work well. This interests me greatly, as it broadens my own...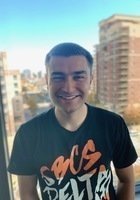 Tommy: Saitama Java tutor
Certified Java Tutor in Saitama
...is simple and relaxed, putting an emphasis on what students know already and building from there. The biggest teaching mistake I believe exists is starting from a concept that a student doesn't understand and unknowingly confusing them more. My goal is to get students excited about what they're learning and constantly remind them of the...
Joel: Saitama Java tutor
Certified Java Tutor in Saitama
...tests; and topics in literature and history. My favorite subject to tutor is probably calculus because calculus really opens students' options for further exploration in math, science, economics, and pretty much every other STEM field. When it comes to tutoring, I believe that in order to give useful feedback to a student I need to...
Hanming: Saitama Java tutor
Certified Java Tutor in Saitama
...in actuarial science. I got an average of 3.8 GPA on all my math classes, so I am able to tutor in any level of calculus courses or high school mathematics. I have passed 5 actuarial exams (P, FM, IFM, STAM and SRM), so I can tutor in any of those exams.
Tahmeed: Saitama Java tutor
Certified Java Tutor in Saitama
...recent graduate of Emory University, where I studied Mathematics and Philosophy. I have over three years of experience tutoring middle-school to high-school students in math, science, and test prep. I think every student learns differently, and the most important job of a tutor is to tailor his or her style of teaching to each student's...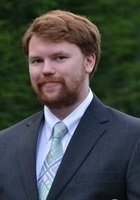 Matt: Saitama Java tutor
Certified Java Tutor in Saitama
...in Mathematics. To contrast my coursework, I decided to tutor writing and explore my passion for language. My approach to tutoring focuses on exploring ideas and problem solving strategies until they become intuitive. I believe that intuition is the key to long term command of a subject. A difficult problem becomes far more digestible when...
Nana: Saitama Java tutor
Certified Java Tutor in Saitama
...give each student an opportunity to assess their own knowledge first and then assist them, by means of questions and reasoning, to improve and master their coursework and gain skills. Helping students to successfully master concepts in their courses is certainly my top priority. I will work vigorously and effectively to help the students I...
Sydnie: Saitama Java tutor
Certified Java Tutor in Saitama
...also tutor Algebra, Calculus 1, Trigonometry, and Pre-Calculus. I also have experience coding, and I tutor Java. I have a lot of experience working with children, as I was a camp counselor at a sleep-away camp for many years. This has allowed me to become extremely patient and has grown my passion of working with...
Private Online Java Tutoring in Saitama
Receive personally tailored Java lessons from exceptional tutors in a one-on-one setting. We help you connect with online tutoring that offers flexible scheduling.
Varsity Tutors can connect you with Java tutoring in Saitama. Whether you're a student at a school such as Saitama University or a professional in the workforce interested in adding a new skill to your portfolio, Japan Java tutors can provide personalized lessons that account for your interests. Keep reading to find out more about how private Java instruction can benefit you.
One of the differentiating factors that sets Saitama Java tutoring apart from classroom instruction is that your personal Java coach will be able to work with you as an individual. As a result, they can tailor their instruction to suit you. For example, if you already have some experience with Java under your belt, your mentor can skip over the basics and get straight to teaching you about how to use Java for programming operations such as garbage collection, exception handling, and image processing.
On the other hand, if you're new to Java, then your mentor can guide you through fundamental concepts like IDE setup for a Java programming environment, Java packages, and commenting. If you find yourself struggling at any point, your Saitama Java tutor can slow down and give you all the time you need to absorb the material. Since you won't be required to keep up with an arbitrary class schedule, you'll be able to work at your own pace. Likewise, if there are aspects of Java that come easily to you - perhaps you quickly pick up on how to use basic Java syntax to accomplish tasks like type conversion and using iterators - then your instructor can gloss over those subjects quickly.
Java tutoring in Saitama can give you the opportunity to study Java using learning methods that suit your preferences. The flexibility of private instruction can give your mentor leeway to try out a number of teaching techniques to find the approaches that work best for you. If you're an auditory learner, for instance, your instructor can deliver lectures on software engineering topics like linear search, binary search, and unit testing. If you find hands-on instruction more to your liking, then a Saitama Java tutor can use pair programming to teach you how to work on projects in IDEs such as Xcode and Eclipse. Writing code under the supervision of a professional Java instructor can be an excellent way to build your skills and get some practical experience, as your mentor can offer constructive criticism as you work and intervene if they notice you've made a mistake. This can prevent you from developing bad habits and can allow you to learn from your errors.
Once we've connected you with a Java tutor in Saitama, you'll meet with your instructor entirely online. This can make it easier to squeeze a tutoring session into your busy day. Your instruction will be delivered through our Live Learning Platform, which will allow you to see and speak with your mentor via video chat, so online study can feel just as personal as meeting with a tutor in the flesh.
Additionally, Japan Java tutors can use a variety of built-in teaching tools to teach you about programming concepts, such as a shared code editor that allows them to show you the uses of conditional statements like "if "else" and "switch," and a virtual whiteboard that they can use to draw diagrams of object-oriented programming principles such as extensibility, methods, and polymorphism. Perhaps best of all, each of your meetings with a Java tutor in Saitama will be recorded by the platform and saved, so you'll be able to revisit them whenever you feel the need.
To get signed up for Saitama Java tutoring, pick up the phone and give Varsity Tutors a call or reach out to us online. It can take us as little as 24 hours to find a Java expert who has experience tutoring students like yourself, so why wait to get started? Contact us today!
Your Personalized Tutoring Program and Instructor
Identify Needs
Our knowledgeable directors help you choose your tutor with your learning profile and personality in mind.
Customize Learning
Your tutor can customize your lessons and present concepts in engaging easy-to-understand-ways.
Increased Results
You can learn more efficiently and effectively because the teaching style is tailored to you.
Online Convenience
With the flexibility of online tutoring, your tutor can be arranged to meet at a time that suits you.
Top International Cities for Tutoring