Jared: Kawasaki Microeconomics tutor
Certified Microeconomics Tutor in Kawasaki
...Spanish. I took several AP classes, was on the honor roll, and was blessed to receive a full-tuition National Merit scholarship for college. I currently have an open major but am leaning toward a degree in finance or information systems. I am fluent in Spanish thanks to a two-year mission for my church. Because of...
David: Kawasaki Microeconomics tutor
Certified Microeconomics Tutor in Kawasaki
...my presentation to their needs. I earned my B.A. from Colorado College in International Political Economy. I have a Masters of Public Policy from Pepperdine University and I am currently applying to PhD programs in International Development and Foreign Policy. Outside of academics, I am an avid gamer, both tabletop and video games. I frequently...
Marvin: Kawasaki Microeconomics tutor
Certified Microeconomics Tutor in Kawasaki
...lot of statistics, too! I like having kids how to read, write, and do math. Because I loved doing those in school, and I'll be teaching that this up coming school year. To have a struggling reader all of a sudden love reading and attack hard words never before tried is the best feeling in...
Parisa: Kawasaki Microeconomics tutor
Certified Microeconomics Tutor in Kawasaki
...test-taking or in any academic subject. So, I know what it's like to really wrestle with a subject, and I know what kind of assistance is helpful (and what kind of assistance/teaching is not). I think this--empathizing with a student and knowing the difference between good and bad help--is the most important quality of a...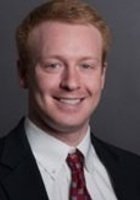 Jordan: Kawasaki Microeconomics tutor
Certified Microeconomics Tutor in Kawasaki
...former Attorney who graduated Magna Cum Laude from the University of Alabama School of Law and received Summa Cum Laude honors from Northwest Missouri State University in Economics. I have experience tutoring a wide array of Economics subjects including Microeconomics, Macroeconomics, Labor Economics, and Agricultural Economics, among others. Additionally, I have successfully tutored for the...
Thomas: Kawasaki Microeconomics tutor
Certified Microeconomics Tutor in Kawasaki
...of my class of 300 from Waukesha West High School with a 36 on my ACT and 11 "5"s on various AP tests. While at West, I competed nationally in Academic Decathlon while setting state records in Economics and Mathematics. Now, I am pursuing a Math/Stats & Computer Science B.A. at Carleton College. I love...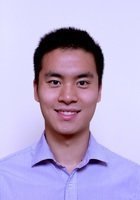 Eric: Kawasaki Microeconomics tutor
Certified Microeconomics Tutor in Kawasaki
...tutoring, I have kept up to date with changes in the exam and curriculum. My proudest moment was when one of my Honors Chemistry students achieved a 13 point increase in grading from the first quarter of the school year - from 83 to 96. Through my professional and undergraduate education, I am intensely familiar...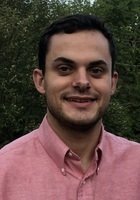 Ken: Kawasaki Microeconomics tutor
Certified Microeconomics Tutor in Kawasaki
...2017. I have been tutoring for over 10 years and have worked with students in a wide range of subjects as well as preparing for the ACT. In the course of my work, I have personally witnessed the great impact that tutoring can have in terms of both achievement and discovering the joy of learning....
Saddmun: Kawasaki Microeconomics tutor
Certified Microeconomics Tutor in Kawasaki
Hi! My name is Saddmun and I am a recent graduate at Cornell and I would love to be your tutor! I have experience with all types of subjects and can tailor the experience to your specific needs!... I always believe in learning by doing. After we go through any concepts, I'll try my best to reach out and give you problems, which will help me assess your level of understanding. Practice makes perfect!
Private Online Microeconomics Tutoring in Kawasaki
Receive personally tailored Microeconomics lessons from exceptional tutors in a one-on-one setting. We help you connect with online tutoring that offers flexible scheduling.
Varsity Tutors can help you find an experienced microeconomics tutor in Kawasaki who can help you improve your knowledge of microeconomics. Private tutoring can be a more effective way to learn about basic and advanced economic concepts that include consumer choice, marginal analysis, and scarcity. A tutor can customize your lessons so that you focus on the optics you need to learn while working toward your academic goals.
Microeconomics consists of the economic principles that apply to the ways individuals behave in an economic system. If you're a student at Den en Chofu University or another local academic institution, Kawasaki microeconomics tutoring can support your in-class learning so that you can develop a strong foundation in microeconomics.
Your Kawasaki microeconomics tutor can explore topics that include the Productions Possibilities Curve, cost-benefit analysis, and gains from trade. They can tailor lessons to your learning style and goals so that you can get the most out of your efforts.
A tutor can lead in-depth discussions on the different ways to evaluate decisions based on trade-offs and constraints. They can bring their specialized knowledge of economic systems and resource allocation to the learning process. Japan microeconomics tutors can answer your questions and give you in-the-moment feedback that helps you improve your understanding of comparative advantage and other fundamental concepts in microeconomics.
Microeconomics tutoring in Kawasaki can give you the undivided attention of a supportive and qualified instructor. This can help keep sessions focused on your needs and customized according to your current understanding of types of profit, perfect competition, and profit maximization.
Experienced Japan microeconomics tutors can teach lessons in ways that make it easier for auditory, visual, and hands-on learners to get the help they need in the manner that's most effective for their learning style. If you're an auditory learner, your Kawasaki microeconomics tutor can use discussions that explore the production function as well as short- and long-run production costs to help you learn. If you're more of a visual learner, your tutor can incorporate graphics, charts, and other visual aids to help you better understand concepts like supply, demand, and elasticity. Hands-on learners can work through practice problems that help them learn about the role of game theory in economic models. Customized tutoring lessons that are tailored to your style of learning can help you learn more effectively and stay motivated as you work through your sessions.
You can progress at a pace that's ideal for you. Your tutor can help you spend more time on topics like income and wealth inequality or the effects of government intervention on market structures while moving quickly through topics you already understand. This can help you focus on the material you need to learn most while improving the efficiency of your learning plan.
A tutor can help you set progressive learning goals that can increase your confidence. Having a supportive and understanding tutor guide you through externalities, public and private goods, and other concepts can give you a more positive attitude toward learning microeconomics.
Our Live Learning Platform can make Kawasaki microeconomics tutoring an even more convenient learning solution. The platform's live video chat feature lets you interact in real-time with your tutor from any location that offers a reliable internet connection. You can complete your lessons from your home, a local library, or any setting that supports your learning.
The Live Learning Platform includes a virtual whiteboard your tutor can use to illustrate concepts like market equilibrium, disequilibrium, and changes in equilibrium. It features a shared document editor that can allow you to get immediate feedback as you work through practice problems. The platform records your sessions automatically, giving you an additional resource you can use to reinforce your understanding of how markets work.
You can reach out to Varsity Tutors and speak with one of our educational consultants to learn more about microeconomics tutoring in Kawasaki. Private sessions can supplement your classroom instruction and give you a learning plan that's tailored to meet your unique needs as you learn about factor markets and changes in factor demand and supply. Contact Varsity Tutors to find out how you can get connected with a microeconomics tutor in Kawasaki.
Your Personalized Tutoring Program and Instructor
Identify Needs
Our knowledgeable directors help you choose your tutor with your learning profile and personality in mind.
Customize Learning
Your tutor can customize your lessons and present concepts in engaging easy-to-understand-ways.
Increased Results
You can learn more efficiently and effectively because the teaching style is tailored to you.
Online Convenience
With the flexibility of online tutoring, your tutor can be arranged to meet at a time that suits you.
Top International Cities for Microeconomics Tutoring