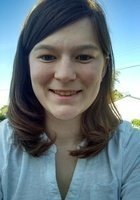 Jesica: Istanbul Java tutor
Certified Java Tutor in Istanbul
...as a tutor since I was thirteen for mathematics and I love every minute of it. I like tackling new mathematics and helping students view their work at different angles that might help them come to an understanding of the subject. Being able to do math, not just arithmetic, is an ability that every student...
Jerry: Istanbul Java tutor
Certified Java Tutor in Istanbul
...But based on my past software engineering internship experiences at Apple and Microsoft, I am most confident in tutoring Computer Science topics ranging from specific coding languages to data structures, algorithms and coding projects. Outside of academia, I enjoy working out and staying fit, playing basketball, rock climbing and trying out new places to eat...
Hassan: Istanbul Java tutor
Certified Java Tutor in Istanbul
I am a University of Central Florida Computer Science student. I excel at mathematics and have done well in this subject since I was young. I am very excited to help others get through the hurdles that they face. Cannot wait to help students with their mathematical needs.... I believe that each student needs to be taught in their own way. My goal is to teach each student in the way that they feel most comfortable...
Brian: Istanbul Java tutor
Certified Java Tutor in Istanbul
...led me to start tutoring freshmen in my sophomore year of high school. Over the past few years since then, I've tutored everything from algebra 1 to AP Calculus AB and AP Computer Science. I have a passion for programming and mathematics that led me to the University of Florida to pursue my bachelors in...
Nicholas: Istanbul Java tutor
Certified Java Tutor in Istanbul
...facet of tutoring is exploring the different ways in which students learn a topic. An explanation that resonates with 90% of students, may not clarify things for the other 10%. Part of being a good tutor requires me to identify many alternate routes to explanation, should the more common ones not work well. This interests...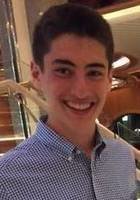 Alex: Istanbul Java tutor
Certified Java Tutor in Istanbul
...first on the students comprehension of the material at hand and then help the student construct an analytical argument. In subjects related to math, I review the foundational concepts in a certain topic before proceeding to assist the student with specific example problems. I always make sure to make my lessons enjoyable and relatable, so...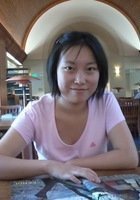 Nancy : Istanbul Java tutor
Certified Java Tutor in Istanbul
...have years of experience tutoring students in test prep (SAT, ACT, SAT II subject tests), mathematics, and science. In high school, I have tutored younger students in mathematics and English. Throughout college, I have done private tutoring in SAT, PSAT, and math and science subjects. Also, I have worked with two students from China: I...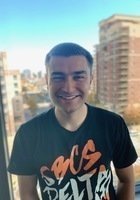 Tommy: Istanbul Java tutor
Certified Java Tutor in Istanbul
...degree in computer science. My teaching style is simple and relaxed, putting an emphasis on what students know already and building from there. The biggest teaching mistake I believe exists is starting from a concept that a student doesn't understand and unknowingly confusing them more. My goal is to get students excited about what they're...
Private Online Java Tutoring in Istanbul
Receive personally tailored Java lessons from exceptional tutors in a one-on-one setting. We help you connect with online tutoring that offers flexible scheduling.
You can use Varsity Tutors to get connected with a skilled Istanbul Java tutor who can help you improve your knowledge of Java and its related topics. One-on-one sessions can be an efficient and effective way to learn Java naming conventions, Java packages, commenting, and other concepts. A tutor can personalize your lessons by getting to know your unique needs and goals. They can communicate in ways that match your learning style so that binary search, code review, and refactoring can be easier to understand.
Using Java tutoring in Istanbul can help you supplement your classroom instruction. Working with a private Java tutor in Istanbul can give you the additional time you need to build a strong foundation in using basic Java syntax to create class files, call a method of a class, and instantiate an object. This can support your in-class learning if you're taking a programming course at Istanbul University or another local academic institution.
In a classroom setting, professors typically follow a set syllabus. But this can make it harder for you to get a personalized approach as you learn Java. Professors may not be able to adjust the pacing of your lessons. Your Java tutor in Istanbul can spend more time on topics you may not know or have difficulties with, such as using heap sort, merge sort, and other sorting algorithms. They can help you move quickly through basic topics like variable scope and compiling code so that you can get the most out of your time spent in your lessons.
Turkey Java tutors can also communicate in ways that help visual and hands-on learners better understand Java. They can cater to your unique learning style to help you explore the evaluation of expressions using logical, ternary, and other operators. If you're a visual learner, your tutor can incorporate flashcards, infographics, charts, and other visual aids to make linear search, algorithm design with UML, and other topics more accessible and easier to understand. If you're a hands-on learner, you can pair program with your tutor to get in-the-moment feedback and learn as your tutor applies object-oriented programming principles like method overloading and overriding, inheritance, and polymorphism. Pair programming can help you understand how to perform coding actions when you begin writing your own code.
You are the only student in private Istanbul Java tutoring lessons. Your instructor can answer questions you might have about using "while" and "do while" loops to perform operations on data sets. Turkey Java tutors can encourage you to ask questions which can create a supportive learning environment that can enhance the learning process. Coding in real time with your instructor can help you identify and avoid common errors while eliminating inefficiencies.
You can use our Live Learning Platform to engage in your Istanbul Java tutoring from your home, a local library, or any location where you can connect online. The platform's live video chat feature allows you and your tutor to connect and work through your lessons, eliminating the need to worry about commuting to a classroom. The Live Learning Platform includes a shared code editor. Your tutor can demonstrate how to incorporate data structures in Java such as linked lists, objects, and stacks while you take notes. The platform records each lesson automatically so you can revisit the topics covered in your lessons and improve your retention of new information.
Reaching out to Varsity Tutors and speaking with an educational consultant is the best way to learn how you can get started with Java tutoring in Istanbul. Tutors can guide you as you learn about Big O notation, unit testing, and other Java concepts. Contact Varsity Tutors today to find out how you can connect with a skilled Istanbul Java tutor in as little as 24 hours.
Your Personalized Tutoring Program and Instructor
Identify Needs
Our knowledgeable directors help you choose your tutor with your learning profile and personality in mind.
Customize Learning
Your tutor can customize your lessons and present concepts in engaging easy-to-understand-ways.
Increased Results
You can learn more efficiently and effectively because the teaching style is tailored to you.
Online Convenience
With the flexibility of online tutoring, your tutor can be arranged to meet at a time that suits you.
Top International Cities for Java Tutoring