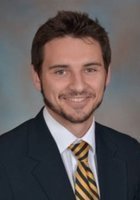 Rick: Fukuoka Calculus tutor
Certified Calculus Tutor in Fukuoka
Providing guidance in science and mathematics to help students understand the real-world applications of scientific and mathematical concepts in their everyday lives. I have a B.S.E. in Aerospace Engineering and a B.S. in Sustainable Energy Materials and Technology, and I am pursuing my M.S. in Aerospace Engineering.... Learning science and mathematics through real-world applications that show how concepts can actually be used to solve real problems.
Brent: Fukuoka Calculus tutor
Certified Calculus Tutor in Fukuoka
...thinking, and reasoning. I value all subject matter, but I find mathematics and science to be the most powerful and exciting fields of study. Outside of academic and professional pursuits, I enjoy climbing mountains, racing cars, fencing, and playing guitar. I've competed on the television contest American Ninja Warrior, and I also established a Guinness...
Palak: Fukuoka Calculus tutor
Certified Calculus Tutor in Fukuoka
...to build a bond with my student and teach her how to use a computer properly. I believe these various tutoring experiences have developed in me qualities needed to become a great tutor. I hope to be able to share my knowledge and also spend time learning with my students. One reason I believe tutoring...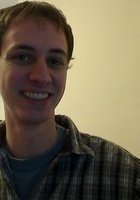 Cole: Fukuoka Calculus tutor
Certified Calculus Tutor in Fukuoka
...program in high school, and I continued to tutor during my undergraduate studies, which was some of the most rewarding work I've ever done. My engineering background has allowed me to take a wide variety of math and science courses, including Caclulus, Physics, and Chemistry, a few of my favorite subjects to tutor. I enjoy...
Matt: Fukuoka Calculus tutor
Certified Calculus Tutor in Fukuoka
...there I also received a math minor, which helps me understand math at a more basic level. In high school I worked as a tutor and enjoyed helping those students. I loved the subjects I studied in college and my hope is to share my knowledge of math and physics with those who need extra...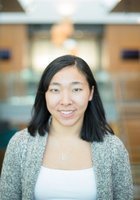 Michelle: Fukuoka Calculus tutor
Certified Calculus Tutor in Fukuoka
...and this is largely because I was fortunate to have some amazing teachers growing up who made learning fun (or at the very least not miserable). My goal is to do the same for each one of the students who I work with, and find ways to make even the most abstract concepts or complex...
Matt: Fukuoka Calculus tutor
Certified Calculus Tutor in Fukuoka
...of my peers through studying sessions with me by as much as 30%. I am a friendly and casual tutor, but my enthusiasm for helping others to learn is likely my most important quality as a tutor. I would appreciate any opportunity to help you or your child to improve their school performance.... The material may be difficult, but everyone is capable of learning it, as long as it is presented in the correct way for...
Osman: Fukuoka Calculus tutor
Certified Calculus Tutor in Fukuoka
...concepts alone. I make sure to prod students in the appropriate direction of thinking, without blatantly doing the problems for them. I do not give out any rules unless the student understands how the rule was established. Through these techniques, the student retains the information and becomes a better, more independent problem-solver.... Among the techniques I employ as a tutor, I stress self-help strategies to ensure that students do not become dependent on the crutch of...
Angela: Fukuoka Calculus tutor
Certified Calculus Tutor in Fukuoka
...a 2016 US Presidential Scholar, 2016 Intel STS semifinalist, and a cum laude graduate of Phillips Academy Andover. Happy to tutor most subjects, for I have perfect scores on the SAT, PSAT, and many subject tests/AP exams. I will be relatively free for the next month, and I find tutoring to be a great way...
Private Online Calculus Tutoring in Fukuoka
Receive personally tailored Calculus lessons from exceptional tutors in a one-on-one setting. We help you connect with online tutoring that offers flexible scheduling.
Varsity Tutors can connect you with an experienced calculus tutor in Fukuoka when you reach out to us today. We'll find you Fukuoka calculus tutoring that takes place entirely online and at times that fit your needs. This makes it easy for you to get assistance with derivatives and secant lines without having to rearrange your schedule to do so. Below, you'll learn more about how Japan calculus tutors can help you take the next step towards your goals in the subject area.
Calculus is a branch of mathematics that studies how things change. Studying calculus is an important part of advanced coursework in fields like chemistry, biology, and economics. However, as you learn how to sketch curves and analyze functions, you may not always feel like you're getting as much as you could be out of your education. We can help you address this concern by connecting you with a Fukuoka calculus tutor.
You'll get to work with your instructor in a one-on-one setting. This enables them to provide you with more personalized support with the squeeze theorem and types of discontinuities than what is feasible in a traditional classroom setting. For example, your calculus tutor in Fukuoka can create a customized lesson plan for you that covers topics like the power rule and second derivatives. You'll have the freedom to spend as much or as little time on each part of your lesson plan as you find useful. You'll also be able to ask questions and get immediate feedback throughout this process. These features make the calculus tutoring in Fukuoka that we find you completely individualized with your needs in mind.
If you're studying calculus at a local institution like Kyushu University, then you'll likely have an exam on the subject coming up soon. Japan calculus tutors would be happy to help you prepare for that test. They can help you create and work through a study plan that covers improper integrals, the reverse power rule, and anything else that will be covered on your exam. They can also provide you with helpful test-taking tips that can make your test day run more smoothly. Getting this type of targeted support with your test preparation process can help you efficiently improve your ability to sketch slope fields and perform integrations using trigonometric identities.
We understand that you likely already have a busy schedule that's full of academic and personal obligations. That's why we'll make every effort to find you calculus tutoring in Fukuoka that fits around the other important parts of your life. This starts with the fact that you'll get to work with your instructor entirely online. You'll be able to study logistic and exponential models from anywhere that you can connect to the internet. You could learn how to analyze functions and complete parametric equations from your school's library, your favorite cafe, or even your apartment.
When you let us find you online Fukuoka calculus tutoring, you'll work with your instructor online our Live Learning Platform. You can use the platform's virtual whiteboard to share your work while you complete sample problems on polar functions and planar motion. Additionally, each study session that you have on the platform will be recorded. This feature allows you to go back and review the guidance that you've received on infinite geometric series and vector-valued functions whenever you want.
Reach out to Varsity Tutors today and let us find you a skilled Fukuoka calculus tutor. A private instructor can build upon the work that you've been doing at school to deepen your understanding of some of the most complicated topics in the subject area. We'd love to help you pursue your academic goals and look forward to hearing from you.
Your Personalized Tutoring Program and Instructor
Identify Needs
Our knowledgeable directors help you choose your tutor with your learning profile and personality in mind.
Customize Learning
Your tutor can customize your lessons and present concepts in engaging easy-to-understand-ways.
Increased Results
You can learn more efficiently and effectively because the teaching style is tailored to you.
Online Convenience
With the flexibility of online tutoring, your tutor can be arranged to meet at a time that suits you.
Top International Cities for Calculus Tutoring