AP Statistics Tutoring Near Me
Private In-Home and Online AP Statistics Tutoring Near You
Receive personally tailored AP Statistics lessons from exceptional tutors in a one-on-one setting. We help you connect with in-home and online tutoring that offers flexible scheduling and your choice of locations. Varsity Tutors helps thousands of people asking, "How do I connect with the best AP Statistics tutors near me?"
100% Tutor Satisfaction Guarantee
At Varsity Tutors, we're committed to connecting you to top tutors capable of delivering an outstanding experience. That's why we provide a 100% tutor satisfaction guarantee.
Looking for "AP Statistics tutors near me"? Varsity Tutors can help.
Varsity Tutors can help you connect with an experienced AP Statistics tutor to help your child do their best in their AP Statistics course. The unique needs of your child will steer the design of the AP Statistics tutoring whether this means weekly study sessions throughout the course or intensive study sessions to prepare for the final exam. If you've been looking for "AP Statistics tutors near me" with limited success, you've already discovered how challenging it can be to find local AP Statistics tutors. Online AP Statistics tutoring provides the same individualized academic attention as that provided by a local AP Statistics tutor. To connect with a professional AP Statistics tutor, contact Varsity Tutors today. Continue reading for more information on the value of AP Statistics tutoring.
Why Work With a Tutor?
4.9/5.0 Satisfaction Rating*
Recent Tutoring Session Reviews
"The student had to complete an assignment on the Normal distribution. He sent me the assignment the day before our session. He asked me to wait on standby in case he had any questions. I checked in with him halfway through the session, and he did not have any questions."
"We reviewed summarizing distributions with the mean, median, quartiles, interquartile range, and outliers. We also talked about skewed and bimodal distributions."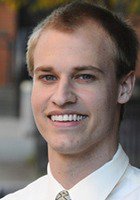 "The student and I went over her old quizzes, focusing on the questions she struggled with and got wrong. Then we did a few problems off of her unit review, which she will be tested on Monday. We established that a few of the things she was getting wrong was not because she didn't understand, but rather because her teacher is particular about how he wants answers written."
Statistics is an area of study that plays an important role in many different fields. Business, mathematics, economics, accounting, banking, natural and social sciences, and even astronomy all use statistics in a variety of ways. Each of these fields impact all of our lives in some way or another, so having an understanding of statistics will greatly benefit you in your future endeavors.
Due to the large number of topics covered on the AP Statistics exam, many students find it to be one of the most challenging of the Advanced Placement tests that are offered. The exam lasts three hours, making it one of the longest AP tests, and includes both a 90-minute multiple-choice section and a 90-minute free-response section in which students produce their own answers to questions based on data provided in case studies. AP Statistics tutoring can help you with any and all topics covered on the exam, such as summarizing and constructing graphs of various distributions of data, designing controlled experiments, simulating random behavior, computing probabilities and using probability tables, calculating confidence intervals, performing T-tests and ANOVAs, computing chi-squared and F-statistics, knowing the appropriate statistical tests to perform on a given dataset, understanding the results of computer outputs, and performing and interpreting linear regressions. No matter which of these topics you struggle with, an experienced tutor can help you bolster your skills in focused, private tutoring sessions.
Find Test Prep in These Cities
Find Classes in These Cities