We are open Saturday and Sunday!
Call Now to Set Up Tutoring:
(202) 779-1569
Work With The Perfect Tutor For You
Accomplished Maryland tutors meet our exacting qualification requirements, pass a multi-step interview process, and undergo background screening. One of Varsity Tutors' expert directors helps to pair you with a qualified tutor to ensure the best possible match – it's even backed up with a money-back guarantee.
Each tutor skillfully differentiates instruction to meet his or her students' needs. Tutors provide one-on-one sessions when and where you feel most comfortable.
Maryland is in the Mid-Atlantic region of the United States and is considered one of the smallest states in terms of area, but it is one of the most densely populated states. It has a population of around six million residents. The capital of Maryland is Annapolis.

Walt Whitman High, Winston Churchill High, and Poolesville High are all top ranking high schools in the state, and are great options if you're looking for an elite high school to attend. If you're looking for tutoring in Maryland, Varsity Tutors can help you find private instruction, either in-home or online, for your class or test prep today. Several nationally ranked colleges, such as John Hopkins University, University of Maryland-College Park, and University of Maryland-Baltimore County are all in Maryland. Tutors are available to students in Maryland who would like extra test prep and instruction.

There are plenty of attractions to keep you busy in the state of Maryland. You'll receive a unique experience from the American Visionary Art Museum, which is known for its odd and quirky exhibits. In the summertime, the museum will show movies on the side of the building, facing a large hill that can seat up to 2,000 viewers. For the nature-lovers out there, Gwynns Falls Leakin Park is a must-visit. The park covers 1,216 acres, and is a mixture of urban living and dense wooded areas, great for walks, dog-walking, and throwing a Frisbee around with friends or family. Another adventurous destination is Deep Creek Lake, which covers 3,900 acres, and is perfect for hiking, fishing, rafting, and ziplining; take a weekend to treat yourself to the beautiful outdoors. If your inner sports fan is yearning for a game, watch the Baltimore Ravens in the NFL, or the Baltimore Orioles, an MLB team. For the sport and history buff, the Babe Ruth Birthplace Museum is a state jewel. Learn about his life, family, and career through the exhibits that are on display all year long. For an unforgettable experience, visit the William British Planetarium. Public events are held at the beginning of each month, where anyone can watch programs on the full-dome's facility walls about solar storms and other fascinating topics.

Do you need extra help studying for your admittance exams or current math course? Tutors for students in Maryland provide online or in-home private tutoring and instruction to help with test prep and other studying efforts. If you think you would benefit from online test prep and tutoring in Maryland, you can contact Varsity Tutors' educational directors, who are eager to find a private tutor that's a great match for you.
Recent Tutoring Session Reviews
"Today  the student  and I reviewed the math problems that she did as homework. Then we moved on to the science section and reading section. We talked about strategies to approach the reading section and she's going to practice some before we meet next week. She is also going to do a section of math and of science before we meet. We'll review them all next week."
"The student received her full-length test results. Her composite score was a 30. We reviewed her wrong answers, and she realized that she could have gotten many more questions correct. I assigned test #4 for her to complete before we meet next time. I anticipate this next test to be her very best."
"I spent most of the session trying to get a feel for how the student's mind works and how that translates into his organizational techniques.  The student is very smart.  The student and I talked about his study techniques, his workload and his current feel for his classes this year.  We made sure we wrote everything down that he needs to do for the next few days and prioritized it by urgency and importance."
"During this session we worked on the student's 500 word response to a journal article we read about teachers partnering with parents who have special needs children. We worked on reading and comprehending the material and formulating a response to it."
"The student and I discussed the general composition of the assessment and talked about how to manage time wisely during the test. We also flipped through the math review and identified concepts that were likely to need work. We then went through easy discrete math questions provided by the materials and covered relevant concepts for questions that the student had some trouble with. We also went through the arithmetic review questions. Today's session covered order of operations, basic special triangles (3-4-5 and 5-12-13), ratios, percentages, prime factorization, and operations with fractions."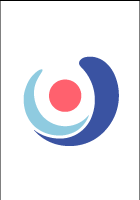 "For this session, we did geometry homework. The student worked out the problems on paper and seemed to better understand doing it this way. The paper helped a lot on slowing him down and getting him to see where he went wrong."
"The student and I worked on Descartes' rule of signs, synthetic division, upper and lower bounds of roots, and finding real zeros (rational/irrational) of a polynomial. We also worked on calculations with complex numbers. I think this session helped the student with any areas she might have been having trouble with."
"1. The student completed the letters U through Z of the alphabet game  2. Using the alphabet poem, he put one stanza of the poem in sentence order.  I then removed one or two words from each line of the stanza.  (Each word and punctuation mark, of the stanza, was on a separate index card).  He told me the word that was missing and spelled that particular word. We repeated the activity.  3. He completed another sequencing activity after reading a short story.  4. He completed the reading comprehension lesson that he was unable to complete during our last session.  5. I spoke with the student's parent and gave him more activity ideas to reinforce the student's learning at home."
"Covered tension and Newtonian forces. The central concept was that stationary objects have a net zero force acting upon them. The remainder of our time was spent solving equations. Occasionally, a problem specified that an object was not moving at constant velocity and thus had an acceleration, so those problems were more involved because the forces didn't sum to zero. The student is improving at converting word problems into the needed equations."
"Topics covered: ACT prep review of math and science practice test questions; new ACT math practice questions
Progress achieved: Student now understands her mistakes from the practice test, and she understands how to do more ACT math questions"
"Practiced for exam using review questions as guide. The topic was chiefly trigonometry, with an emphasis on solving trigonometric functions and simplifying trigonometric identities. Though the student was already familiar with the material, it had been a while since he had last done any math so the session served as a good "warmup" for the imminent exam. We explored strategies for solving potential exam questions, and I taught him a technique for easily memorizing the table of common trigonometric functions."
"The student has a lab due Tuesday over friction that we went through and answered. We also went through a potential quiz question. I showed her how to derive a solution using variables, leaving her to just plug in numbers."
Call us today to connect with a top
Maryland Tutor
(202) 779-1569
Nearby Tutors:
Alexandria Tutors
,
Arlington Tutors
,
Bethesda Tutors
,
College Park Tutors
,
Fairfax Tutors
,
Prince George's County Tutors
,
Reston Tutors
,
Silver Spring Tutors
,
Wilmington Tutors
,
King of Prussia Tutors
,
Downingtown Tutors
,
West Chester Tutors
,
Springfield Tutors
,
Radnor Tutors
,
Vineland Tutors
Nearby Cities:
Alexandria Tutoring
,
Arlington Tutoring
,
Bethesda Tutoring
,
College Park Tutoring
,
Fairfax Tutoring
,
Prince George's County Tutoring
,
Reston Tutoring
,
Silver Spring Tutoring
,
Wilmington Tutoring
,
King of Prussia Tutoring
,
Downingtown Tutoring
,
West Chester Tutoring
,
Springfield Tutoring
,
Radnor Tutoring
,
Vineland Tutoring