AP Calculus BC Tutoring Near Me
Private In-Home and Online AP Calculus BC Tutoring Near You
Receive personally tailored AP Calculus BC lessons from exceptional tutors in a one-on-one setting. We help you connect with in-home and online tutoring that offers flexible scheduling and your choice of locations. Varsity Tutors helps thousands of people asking, "How do I connect with the best AP Calculus BC tutors near me?"
100% Tutor Satisfaction Guarantee
At Varsity Tutors, we're committed to connecting you to top tutors capable of delivering an outstanding experience. That's why we provide a 100% tutor satisfaction guarantee.
Looking for "AP Calculus BC tutors near me"? Varsity Tutors can help.
Varsity Tutors can help connect you with a qualified AP Calculus BC tutor. AP Calculus BC tutoring gives you a unique learning experience that allows you to work one-on-one with an expert in the subject. This can help you get more out of your valuable study time and leave you feeling more at ease with your own abilities. Perhaps you've already been searching for an "AP Calculus BC tutor near me." If so, it's likely that you already know the benefits that working with a tutor can bring. Maybe it's time to give up the search for "AP Calculus BC tutoring near me," and time to get down to what is most important: the learning. Read on to see if working with an AP Calculus BC tutor is the right move for your academic future.
What is AP Calculus BC?
4.9/5.0 Satisfaction Rating*
Recent Tutoring Session Reviews
"We covered the definitions and application of the product rule, quotient rule, and the chain rule, and practiced differentiating exponential and logarithmic functions. We also practiced graphing the derivative of a function given only its graph. The student seemed to grasp all of these concepts quickly, so we covered everything that was expected to be on his exam tomorrow."
"This is the first session with the student so we began by discussing what materials his class had covered and his achievements, as well as the points that he didn't feel confident about. We then went over Chapter 3 of his textbook with me summarizing each section and occasionally testing his understanding. I could see he has solid understanding of the rules and could even apply the them in advanced ways. We then moved on to solve his homework set on the latest section. I discovered that his relative weak point is estimating graphical representation of composite functions. So I told him a more structured way of approaching such problems and some suggestions on improving performance on them. We agreed to meet the following Wednesday and go over new materials."
"The student and I worked on a review of integration by parts, u-substitution, improper integrals, integral/area, points of inflection, increasing/decreasing, tangency, partial fractions, differentiability/continuity"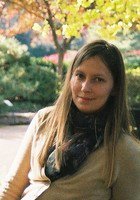 The Advanced Placement (AP) Calculus BC exam represents one of the most in-depth and challenging standardized tests for many students' careers. The AP Calculus BC exam covers all of the topics that appear on the AP Calculus AB version, mainly differential and integral calculus, in addition to a variety of more advanced topics, such as polynomial approximations and series. In fact, approximately 40 percent of the higher-level exam is devoted to these more advanced topics. It is no surprise that many students feel puzzled at some point or another as they progress through their calculus coursework and prepare for the AP Calculus BC exam. Trying to tackle the difficult concepts on the exam by yourself can prove time consuming and ultimately frustrating, two factors that can contribute to many students giving up. Luckily, a talented tutor can help you solidify your grasp of the material and achieve your highest score possible when test day comes.
Varsity Tutors will work alongside you to help you form a comprehensive student profile. The profile allows tutors to view your schedule, location, the subject and related materials, and any concerns you have about the exam. The educational directors at Varsity Tutors are able to guide you in choosing tutors that can teach in your learning style, as well as those who have a similar schedule, extensive experience in calculus, and who did well on their AP Calculus BC exam. These tutors are capable of breaking concepts down into easy-to-manage explanations that feel natural and simple. Many AP Calculus BC tutors offer the option of online tutoring, which can be completed over the computer through webcam, chat, email, and other communication options. They are similar to physical tutoring sessions, however they often offer greater flexibility to students who may be working, participating in extracurricular activities, or facing other responsibilities.