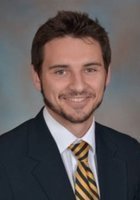 Rick: Amman MATLAB tutor
Certified MATLAB Tutor in Amman
Providing guidance in science and mathematics to help students understand the real-world applications of scientific and mathematical concepts in their everyday lives. I have a B.S.E. in Aerospace Engineering and a B.S. in Sustainable Energy Materials and Technology, and I am pursuing my M.S. in Aerospace Engineering.... Learning science and mathematics through real-world applications that show how concepts can actually be used to solve real problems.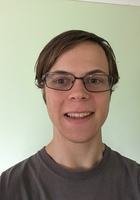 Flynn: Amman MATLAB tutor
Certified MATLAB Tutor in Amman
...I've learned a lot about math and science, and I'd love to share that knowledge with students here. I've taught over thirty students in standardized test preparation, English, German, and various kinds of math and science. It's very important to find teaching methods that meet students' individual needs,so the first meeting will usually be largely...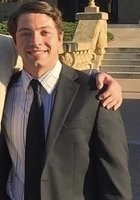 Kevin: Amman MATLAB tutor
Certified MATLAB Tutor in Amman
...clients. This has allowed me to see the wide range of learning styles students have and has allowed me to develop a flexible teaching approach that will excite and help every type of student. I do not just get the homework done with the student or show the student how to do a problem. I...
Patrick: Amman MATLAB tutor
Certified MATLAB Tutor in Amman
...mechanical engineering student at the University of Texas at Austin. As such, I am very interested in math and science. I know some classes and tests can be a grind, so I want to help others to get through it and do well. I can tutor various subjects, such as Algebra, Geometry, Calculus, Physics, SAT,...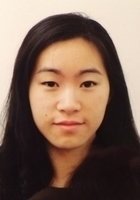 June: Amman MATLAB tutor
Certified MATLAB Tutor in Amman
...I have conducted research on dementia using electrophysiology in a mollusk model. I participate in hackathons and robotics challenges that test not only my programming ability but also my hardware skills as a tinkerer. My engineering pursuits require a strong foundation in mathematics, my interest in the life sciences calls for a myriad of memorization...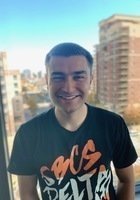 Tommy: Amman MATLAB tutor
Certified MATLAB Tutor in Amman
...is simple and relaxed, putting an emphasis on what students know already and building from there. The biggest teaching mistake I believe exists is starting from a concept that a student doesn't understand and unknowingly confusing them more. My goal is to get students excited about what they're learning and constantly remind them of the...
Chris: Amman MATLAB tutor
Certified MATLAB Tutor in Amman
...to my teaching and tutoring duties, I designed individualized lesson plans, curricula, homework assignments, and tests. Subjects I have successfully tutored Physics: all levels Chemistry: all levels high school, plus P-Chem, O-Chem Biology: all levels high school Math: all levels high school, plus Differential Equations, Statistics, some Group Theory. Standardized test preparation (incl. SAT, ACT,...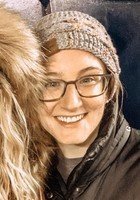 Jill: Amman MATLAB tutor
Certified MATLAB Tutor in Amman
...in 2018 and my Master of Mechanical Engineering from Purdue in 2020. I took time off of my Masters to intern at a municipal emergency management agency and bartend. I start my career outside of engineering (surprise!) in February, and I'm tutoring because I'm not ready to leave school behind. I have two years of...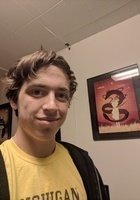 Dan: Amman MATLAB tutor
Certified MATLAB Tutor in Amman
...student at the University of Michigan studying Aerospace Engineering. I tutor a variety of subjects, although I am most passionate about math and the sciences. I aim to teach both fundamental concepts and the ability to solve problems step-by-step with well-established methods. In my free time, I enjoy designing and flying high-power rockets competitively, playing...
Private Online MATLAB Tutoring in Amman
Receive personally tailored MATLAB lessons from exceptional tutors in a one-on-one setting. We help you connect with online tutoring that offers flexible scheduling.
You can rely on Varsity Tutors to connect you with quality MATLAB tutoring in Amman that can make a real difference in your progress in the language. MATLAB is a programming platform that is designed specifically for engineers and scientists. It's used for a variety of purposes, such as test and measurement; signal processing and communications; and deep learning and machine learning. Whether you're studying MATLAB on your own or at a local school like The University of Jordan, Jordan MATLAB tutors can provide a completely personalized learning experience that is built around your unique needs.
While most programming courses follow a specific curriculum, private instruction can be adjusted to suit your personal requirements in a variety of ways. When you first meet your MATLAB tutor in Amman, they can analyze your skills to design a lesson plan that factors in your strengths, weaknesses, interests, curriculum, and goals. You can set the pace as you work while your mentor leads you through discrete categories and other concepts. If you're confident in your ability to calculate statistics with matrix data, your Amman MATLAB tutor can instead spend time with you on logical operations and variables. You can spend sessions going over the concepts most recently covered in your classes, which can help strengthen your overall understanding of the material at hand.
When you work with Jordan MATLAB tutors, you can receive a different approach to your lessons. As the only student in your lessons, your mentor can adjust their teaching methods to appeal to your learning tendencies. If you are an aural learner, they can play recordings that explain programming constructs or decision branching, as well as introduce you to verbal memory tricks that can help you more readily recall conditional data selection. Perhaps you respond well to visual stimuli. They can demonstrate importing from spreadsheets and delimited text files to help you better understand the steps that are taken to complete this and other tasks.
You don't have to worry about squeezing Amman MATLAB tutoring sessions into your schedule. We have taken efforts to make private instruction as accessible as possible, regardless of how hectic your life may be. For one thing, we do the work to refer you to an Amman MATLAB tutor who can accommodate your needs. For another, your lessons take place over our Live Learning Platform, which is an online classroom that contains a variety of features that can positively impact your lessons.
The Live Learning Platform provides a safe and secure environment in which you can engage with a MATLAB tutor in Amman. For one thing, the video chat feature allows you to interact with your mentor as if you were in the same room together. They can lead you through face-to-face discussions about extracting data from tables or accessing and modifying values in vectors.
Your instructor can post information on the virtual whiteboard about saving and loading variables, combining tables of data, or using loops to increase automation. There is a shared document editor, where you can get hands-on practice setting the MATLAB path or using breakpoints. Our Live Learning Platform records your lessons and stores them in a library that you can access anytime you need to refresh your memory on your mentor's advice.
When you're ready to get started with Amman MATLAB tutoring, don't hesitate to contact Varsity Tutors' educational consultants by phone or online. We are prepared to answer any questions you may still have about the benefits of private MATLAB tutoring in Amman, how it works, and how you can get started. Reach out to us today and you could be sitting down with your new personal mentor in as little as 24 hours.
Your Personalized Tutoring Program and Instructor
Identify Needs
Our knowledgeable directors help you choose your tutor with your learning profile and personality in mind.
Customize Learning
Your tutor can customize your lessons and present concepts in engaging easy-to-understand-ways.
Increased Results
You can learn more efficiently and effectively because the teaching style is tailored to you.
Online Convenience
With the flexibility of online tutoring, your tutor can be arranged to meet at a time that suits you.
Top International Cities for Tutoring