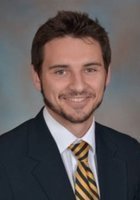 Rick: Saitama MATLAB tutor
Certified MATLAB Tutor in Saitama
Providing guidance in science and mathematics to help students understand the real-world applications of scientific and mathematical concepts in their everyday lives. I have a B.S.E. in Aerospace Engineering and a B.S. in Sustainable Energy Materials and Technology, and I am pursuing my M.S. in Aerospace Engineering.... Learning science and mathematics through real-world applications that show how concepts can actually be used to solve real problems.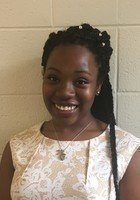 De Shanna: Saitama MATLAB tutor
Certified MATLAB Tutor in Saitama
...my favorite subject in school. When tutoring I like to help develop the skills that students already have and help them fill in the gaps in their knowledge. Outside of school and work, I enjoy watching The Flash and playing the Sims 4. I also enjoy reading during the summer when work subsides.
Sagar: Saitama MATLAB tutor
Certified MATLAB Tutor in Saitama
Hello! My name is Sagar and I'm a 3rd year chemical engineering major at Texas A&M University. I'm completing a premed track as well. I have a great grasp of basic concepts in different sciences and maths. I hope I'm able to cater to your needs and help you in any subject I can.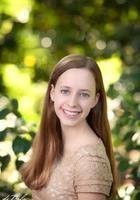 Elizabeth : Saitama MATLAB tutor
Certified MATLAB Tutor in Saitama
...be, if they put in the hard work. I motivate my students to find their own drive, becoming independent, hardworking and passionate about what they do. Each student is unique, and once I figure out what they find fun, I incorporate it into my teaching style. My ultimate goal is to give you the most...
Daryn: Saitama MATLAB tutor
Certified MATLAB Tutor in Saitama
...did not come easily to me in middle or high school. The same is true for programming; my now-extensive experience began with a confused and overwhelmed college freshman. I am a firm believer that every student is capable of success in STEM courses at any age, but that different students require different styles and paces...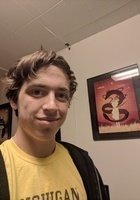 Dan: Saitama MATLAB tutor
Certified MATLAB Tutor in Saitama
...studying Aerospace Engineering. I tutor a variety of subjects, although I am most passionate about math and the sciences. I aim to teach both fundamental concepts and the ability to solve problems step-by-step with well-established methods. In my free time, I enjoy designing and flying high-power rockets competitively, playing the piano, and engraving glass.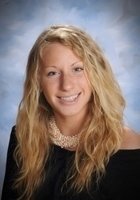 Michelle: Saitama MATLAB tutor
Certified MATLAB Tutor in Saitama
...a tissue engineering lab with the goal of advancing knowledge of current cell and tissue-based clinical therapies! I have a strong passion for learning about and teaching anything math or science related. These subjects are incredibly important in our everyday lives, and I can only hope to extend my passion and excitement to my students....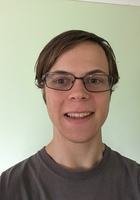 Flynn: Saitama MATLAB tutor
Certified MATLAB Tutor in Saitama
...lot about math and science, and I'd love to share that knowledge with students here. I've taught over thirty students in standardized test preparation, English, German, and various kinds of math and science. It's very important to find teaching methods that meet students' individual needs,so the first meeting will usually be largely about finding the...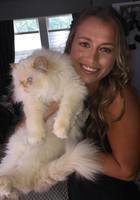 Ashley: Saitama MATLAB tutor
Certified MATLAB Tutor in Saitama
I am a rising sophomore at Michigan (Go Blue!!). I have loved math since before I could remember and am pursuing a major in Computer Science. When I am not coding/math-ing (is that a word?), I love to hang out with friends, work out, and scoop ice cream at my (other) job!
Private Online MATLAB Tutoring in Saitama
Receive personally tailored MATLAB lessons from exceptional tutors in a one-on-one setting. We help you connect with online tutoring that offers flexible scheduling.
If you're looking for MATLAB tutoring in Saitama, Varsity Tutors can help you connect with a highly qualified expert. MATLAB can be useful for a range of applications including machine learning, control systems, computational biology, and much more. Working with a personal instructor can be a wise choice if you're just getting started with MATLAB, and you need help as you plot data, customize plots, and read data from files for the first time. On the other hand, a Saitama MATLAB tutor can be equally helpful for advanced students who are exploring concepts like breakpoints, call functions, and create functions. A tutor can also easily adapt to the specific demands of your academic environment - whether you're studying at Saitama University or another institution. Because tutoring takes place in a one-on-one environment where no other students are present, you can experience productive study sessions that are customized based on your unique needs and attributes.
You can work with your instructor to target specific areas of weakness during MATLAB tutoring in Saitama. For example, you might need more help with loops, decision branching, and user interaction rather than concepts you're already familiar with like entering commands, annotating plots, and running live scripts. Your MATLAB tutor in Saitama can help you prioritize certain concepts over others and spend time where it's needed most for more efficient studying.
Working with a MATLAB tutor in Saitama can also be an effective way to supplement classes since you can have more time to ask important questions and receive in-depth answers. For example, if you just can't seem to grasp how to perform calculations with vectors, how to perform calculations with matrices, or how to visualize matrix data, your tutor can spend as much time as needed to thoroughly break down these topics. If one type of explanation isn't quite getting through, a tutor can approach the concept from a new angle that can make more sense. Your mentor can also do things like split complex concepts down into smaller sections, and then guide you each one of these sections in a step by step manner that can be more manageable.
During Saitama MATLAB tutoring, you can learn via teaching methods that are tailored to your learning style. This targeted approach can result in more productive studying. For example, you can discuss concepts like logical indexing or logical operations and variables with your tutor if you're an aural learner. If you're a visual learner, you can view graphs and charts that help you visualize the modification of tables or the extraction of data from tables. If you're more of a hands-on learner, your Saitama MATLAB tutor can set you up with exercises that cover things like table metadata or discrete categories.
Because MATLAB is a very data-driven programming platform, it makes sense to approach tasks with this tool using a structured, organized mindset. Your tutor can help you develop various tips and tricks that can come in handy when using MATLAB. When you learn these new strategies, it can be easier to plot functions, customize plots, and deal with missing data. Although these strategies aren't directly related to any particular MATLAB concept, they can be important assets as you reach for your full potential.
You'll connect with your Japan MATLAB tutors through our Live Learning Platform. This virtual study setting makes it easy to communicate with your tutors through real-time video chat, and a virtual whiteboard also makes a range of visual teaching methods possible. Each session is automatically recorded so you can revisit key discussions with your Japan MATLAB tutors by accessing an archive of knowledge stored on our platform.
Contact Varsity Tutors today, and we can help you connect with professionally-led Saitama MATLAB tutoring.
Your Personalized Tutoring Program and Instructor
Identify Needs
Our knowledgeable directors help you choose your tutor with your learning profile and personality in mind.
Customize Learning
Your tutor can customize your lessons and present concepts in engaging easy-to-understand-ways.
Increased Results
You can learn more efficiently and effectively because the teaching style is tailored to you.
Online Convenience
With the flexibility of online tutoring, your tutor can be arranged to meet at a time that suits you.
Top International Cities for Tutoring