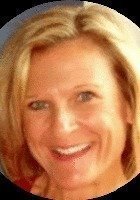 Kimberley
Certified Tutor
I currently have over twenty-five years of experience in the field of education specializing in children who require additional assistance outside of a traditional classroom environment. I have supported each child's social and intellectual growth by creating an atmosphere of mutual respect and open communication. The experience achieved has been from assignments with virtual, international and domestic school systems. I have also extended my education and training to a Doctorate in Education with a specialization in leadership. My diverse background of experience has been achieved by working in a multi-cultural environment with students from over forty different nationalities. My experiences have provided me with a wide range of teaching and problem-solving techniques that have greatly enhanced the success rate of my classrooms. This passion takes community involvement where contributions are made both inside and outside of the classroom. I would like to be a part of that change with your child(ren).
Education & Certification
Hobbies
During my leisure times, I love staying active but also enjoy snuggling down with a good book. The beach is my favorite place to be - feeling the sand between my toes and sun on my face brings a smile to my face every time.
Tutoring Subjects
Elementary School
Elementary School Math
Elementary School Reading
Elementary School Writing
Executive Functioning
Learning Differences
Middle School Reading
Middle School Reading Comprehension
Middle School Writing
Other