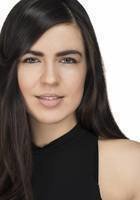 Allison
Certified Tutor
Hey there! I graduated Southeastern Louisiana University last year, earning a Bachelor of Arts in Communication. During college I tutored for the Center of Student Excellence, helping peers excel in a variety of needed subjects. I also tutored privately for several nontraditional students. I am passionate about writing, math and Spanish. In addition to acing every English class, I wrote for the student newspaper for four years and was known as the "Grammar Nazi" of the crew. I enjoy problems solving in math and have extensive experience tutoring algebra I, algebra II, and statistics. After four semesters of excellent grades in Spanish, I traveled to Spain to teach English. With collegiate education and rapid assimilation, I now speak fluently.
Additional teaching experiences included 6 months of teaching yoga to mostly older adults and piano to younger students. I find teaching extremely rewarding and fulfilling.
I am creative and patient in crafting my approach for each student. I am upbeat, encouraging, and fun. I'll help you build the confidence and understanding needed to conquer your obstacles :)
In my spare time I enjoy challenging myself in yoga, hiking, jogging, weight lifting, playing piano, reading and writing.

Hobbies
I enjoy reading, writing, playing piano, working out, hiking, dancing, and yoga!!
Tutoring Subjects
College English
Conversational Spanish
High School English
Spanish 1