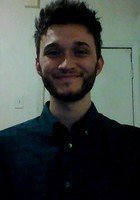 Miguel: Sharjah Python tutor
Certified Python Tutor in Sharjah
...to attend both Rice University and the University of Texas at Austin, the latter at which I earned a 3.7 GPA, a Bachelor of Science in Computer Science, and a Bachelor of Arts in English. As for pertinent work experience prior to Varsity Tutoring, I have tutored middle school aged children in English for a...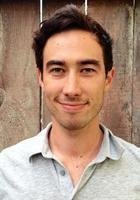 Matthew: Sharjah Python tutor
Certified Python Tutor in Sharjah
...and combinatorics, as well as doing research for UCSF where I design machine vision software. I am well positioned to motivate and justify nearly every aspect of math education as being crucial for a future career in science, engineering or education. I bring this emphasis on real world relevance every time I teach.... The philosophy that I bring to every class and tutoring session is that it is going to be a period of high intensity...
Chris: Sharjah Python tutor
Certified Python Tutor in Sharjah
...style is process-based and goal-oriented. I like students to set a goal (or several), collaborate with me on a process to achieve it, and then put the plan into action with individualized methodology and assessment. In my spare time, I work on fun Python coding projects, play the odd video game, read (currently working through...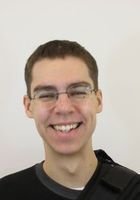 Damian: Sharjah Python tutor
Certified Python Tutor in Sharjah
If you choose me to be your tutor then you will definitely ace your test. I'm a great math tutor because I understand the material thoroughly, am patient, and know how to explain things. I attended Stuyvesant High School and the University of Chicago; I am currently studying Data Science with Johns Hopkins.... If you don't get it then I'm explaining it wrong.
Nicholas: Sharjah Python tutor
Certified Python Tutor in Sharjah
...Urbana-Champaign with a Minor in Mathematics. I also took enough math courses out of my own interest that I was a mere 12 hours away from completing a double degree in Mathematics. Students preparing for AP examinations may want to know I received a 4 in AP Physics B, a 5 in AP Calculus BC...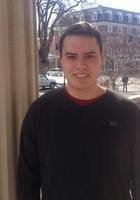 Gray: Sharjah Python tutor
Certified Python Tutor in Sharjah
...there are always a couple of simple, crucial keys to success in any subject, and I'm looking to pass what I've learned over the years to students. I'm into politics (I'm a former government major), sports (especially basketball), video games, and reading. I have a good sense of humor and I get along well with...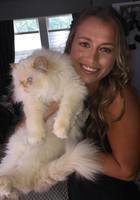 Ashley: Sharjah Python tutor
Certified Python Tutor in Sharjah
I am a rising sophomore at Michigan (Go Blue!!). I have loved math since before I could remember and am pursuing a major in Computer Science. When I am not coding/math-ing (is that a word?), I love to hang out with friends, work out, and scoop ice cream at my (other) job!
Jerry: Sharjah Python tutor
Certified Python Tutor in Sharjah
...STEM including Math, Science, and anything Computer Science/Technology related. I'm qualified to tutor in various academic subjects as well as ACT prep. But based on my past software engineering internship experiences at Apple and Microsoft, I am most confident in tutoring Computer Science topics ranging from specific coding languages to data structures, algorithms and coding...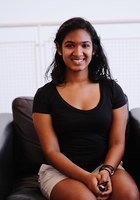 Swathi: Sharjah Python tutor
Certified Python Tutor in Sharjah
...tutoring students for a long time, since the sixth grade, when I would tutor peers in mathematics. I continued tutoring students through high school, and after moving to college I decided to tutor on the internet. I have scored at or above the 90th percentile on all of the standardized exams I have taken, including...
Private Online Python Tutoring in Sharjah
Receive personally tailored Python lessons from exceptional tutors in a one-on-one setting. We help you connect with online tutoring that offers flexible scheduling.
Varsity Tutors is a resource you can use to connect with a qualified Sharjah Python tutor who can help you boost your Python skills. Tutoring lessons can help you explore basic concepts like namespaces and compiling code as well as advanced topics that can include refactoring and code review. Tutors can cater to your style of learning and help you work more efficiently toward your goals.
If you're taking a programming course at the American University of Sharjah or another academic institution, a Python tutor in Sharjah can supplement your classroom instruction and give you more time to learn how to use conventions like indentation and line continuation to organize your code. UAE Python tutors can help you develop a personalized lesson plan that prioritizes your needs so that you can get the most out of your efforts.
During Sharjah Python tutoring lessons, your instructor can help you spend more time on unfamiliar or challenging topics like using hashing, objects, and other data structures while moving more quickly through basic Python syntax and other concepts you may already know. Tailoring lessons according to your understanding of Python can make Python tutoring in Sharjah a more efficient method of improving your programming skills.
UAE Python tutors can take the time to get to know you and develop a rapport that can enhance the learning experience. Having a supportive instructor who can answer your questions and provide in-the-moment feedback can give you a more positive attitude toward learning Python and other subjects. You can set progressive learning goals that can increase your confidence and help you stay motivated as you study how to evaluate expressions using identify, logic gates, and other operators.
Experienced tutors understand the importance of identifying and matching your preferred learning style. This can help visual and hands-on learners better understand how to work on projects in IDEs like Vim and Emacs. If you're a visual learner, your Python tutor in Sharjah can incorporate graphics, charts, and other visual teaching tools to make writing functions, creating class files, and declaring arrays with basic Python syntax easier to understand. Hands-on learners can use pair programming to get in-the-moment feedback and guidance from a tutor. Coding in real time lets you learn from your tutor as they use "while" and "for in" loops to carry out operations on a data set.
During Sharjah Python tutoring lessons, your tutor can help you develop troubleshooting strategies that can make it easier to identify the reasons why your program may not be running correctly. You can learn how to organize your code so that you can add new functions and accommodate API changes when needed.
Using our Live Learning Platform lets you complete your lessons from any location that connects you to the internet, such as your home or a local library. The platform's live video chat feature eliminates the need to commute to a classroom, and you can interact with your instructor to review object-oriented programming principles such as classes, encapsulation, and methods. The platform includes a shared code editor your tutor can use to demonstrate how to use Python for machine learning, data analysis, and array processing with Numpy. Your sessions are automatically recorded so that you can go back and revisit the topics covered in each lesson.
You can find out more about Python tutoring in Sharjah by reaching to Varsity Tutors and speaking with one of our educational consultants. Tutoring lessons can be tailored to your needs and learning style while helping you work toward your goals. Contact Varsity Tutors today so you can get started working with a Sharjah Python tutor.
Your Personalized Tutoring Program and Instructor
Identify Needs
Our knowledgeable directors help you choose your tutor with your learning profile and personality in mind.
Customize Learning
Your tutor can customize your lessons and present concepts in engaging easy-to-understand-ways.
Increased Results
You can learn more efficiently and effectively because the teaching style is tailored to you.
Online Convenience
With the flexibility of online tutoring, your tutor can be arranged to meet at a time that suits you.
Top International Cities for Python Tutoring