Chris: Manama Python tutor
Certified Python Tutor in Manama
...politics, and literature taught by professors from partnered universities including Sciences Po and the Sorbonne. My greatest passion is linguistics and language in general. French has been my primary language of study for ten years, including theoretical research in college. I'm extremely interested in modern language, and how to turn mechanical textbook understanding into fluency...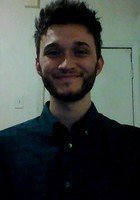 Miguel: Manama Python tutor
Certified Python Tutor in Manama
...helpful. I prefer to test mastery of material via a role reversal in which I see if the student can teach me how to correctly solve problems and arrive at the correct answers. In my opinion, there is no better way to assess the depth and breadth of one's knowledge than to try to convey...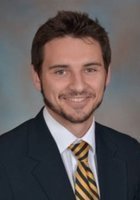 Rick: Manama Python tutor
Certified Python Tutor in Manama
Providing guidance in science and mathematics to help students understand the real-world applications of scientific and mathematical concepts in their everyday lives. I have a B.S.E. in Aerospace Engineering and a B.S. in Sustainable Energy Materials and Technology, and I am pursuing my M.S. in Aerospace Engineering.... Learning science and mathematics through real-world applications that show how concepts can actually be used to solve real problems.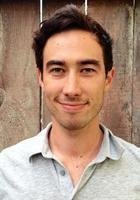 Matthew: Manama Python tutor
Certified Python Tutor in Manama
...instructor of college math classes to one-on-one mentoring with high school students. I am passionate about social justice, novel mathematics education, and increasing diversity in STEM majors and careers. Currently, I am working on a thesis in discrete geometry and combinatorics, as well as doing research for UCSF where I design machine vision software. I...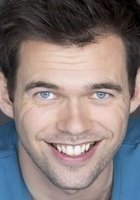 Matthew: Manama Python tutor
Certified Python Tutor in Manama
...from Stanford University, I majored in Human Biology with a concentration in Bioinformatics and Stem Cell Science. Technical though my background may be, I am currently gigging as a singer/songwriter/composer in NYC and tackle even the most hard-science of problems with a top-down, big-picture, holistic approach. If you have a propensity to look at problems...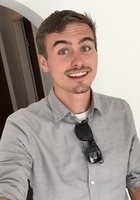 Alex: Manama Python tutor
Certified Python Tutor in Manama
...worked with students of all ages and all skill levels, and I am committed to helping students gain understanding and confidence in all fields of math; not just pass a test. Math is a life skill that can be very joyous, and this viewpoint is my ultimate goal when tutoring any subject. I have seen...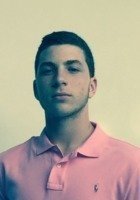 Daniel: Manama Python tutor
Certified Python Tutor in Manama
...of my tutoring philosophy, I feel as though a student has not mastered a topic until he/she can effectively explain it back to me as if I am a student wanting to learn said topic. Throughout my experience tutoring and receiving tutoring, I have found that this is a very powerful way of assessing mastery...
Bajram: Manama Python tutor
Certified Python Tutor in Manama
...personal coding projects, and go biking across Pittsburgh. I've taught and tutored people of all ages, from kindergarteners to college students, and am more than happy to help you with coursework or theory in any of the topics listed above or on my profile. I can help you get a deeper understanding of any of...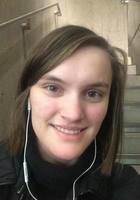 Cori: Manama Python tutor
Certified Python Tutor in Manama
...and Japanese. I was a TA for Physics II: Electricity and Magnetism at MIT, and I tutored in math and science in high school. I scored a perfect score on the SAT Math section twice, and have taken 11 AP tests with an average score of 4.7. I believe the best way to learn math...
Private Online Python Tutoring in Manama
Receive personally tailored Python lessons from exceptional tutors in a one-on-one setting. We help you connect with online tutoring that offers flexible scheduling.
Varsity Tutors can connect you with excellent Manama Python tutoring in as little as 24 hours. If you're studying Python on your own, working with experienced Bahrain Python tutors can help you overcome roadblocks in your studies. If you're a student at a school like the Arabian Gulf University who needs extra help with your lessons on metaprogramming, executing code, or writing functions, we can help you find a Manama Python tutor who has walk you through these topics or any other topic you might be struggling to understand.
When you're in class, your instinct is to turn to your classroom instructor if you have questions about Python such as how to organize your code using conventions like statements, indentation, and line continuation. This is a good way to get answers if your questions only require simple and short explanations. If you need extra help in how to evaluate expressions with any and all, ternary, inplace, or logic gates operators, studying with a Python tutor in Manama could be the solution you're looking for.
Python tutoring in Manama gives you access to an expert mentor who can give you their full attention throughout your lessons. Bahrain Python tutors are focused only on helping you address your academic goals, so they can spend as much time as needed in helping you gain a better understanding of object-oriented programming principles like inheritance, polymorphism, or barrier objects or helping you increase your skills in using while and for-in loops to perform operations on a data set.
Another great thing about working with a Python tutor in Manama is that you can learn how to use Python for data analysis, structs, or GUI operations in Tkinter in a one-on-one learning environment. This means you can study at your pace, ask as many questions as you need, and focus better at the task at hand. There is no pressure to leave a topic until you are comfortable doing so. If you need to review how to work on projects in IDEs like Eclipse, Sublime Text, or PyCharm, your private instructor can repeat their explanations and provide exercises related to these topics during your Python tutoring lessons in Manama.
With Manama Python tutoring, you'll meet your instructor on our Live Learning Platform. We created this virtual classroom to help students and aspiring programmers a more convenient way to study. You can learn how to use sorting algorithms like bubble sort, merge sort, and shell sort entirely online and in the comfort of your home or dorm room.
Our platform has several features to help make your online sessions as effective as lessons in person. For example, the shared code editor can be used if you want to practice pair programming with your mentor. They can also use it to give a step-by-step tutorial on how to use conditional statements like if, else, and using else in for loops.
In addition to the shared code editor, our platform also has a digital whiteboard. This feature can make your tutor's lecture on refactoring or algorithm design with UML more interactive. They can write bullet points and additional instructions, while you can take notes just like you would in a regular class.
Most importantly, all your sessions are recorded on the platform. If you don't remember how to leverage data structures in Python such as objects and hashing, you can always review by watching the recorded lessons on the platform.
Python can be a challenging subject, but you can get expert support even outside of the classroom. Call Varsity Tutors today so we can connect you with a Manama Python tutor who meets your study and scheduling requirements.
Your Personalized Tutoring Program and Instructor
Identify Needs
Our knowledgeable directors help you choose your tutor with your learning profile and personality in mind.
Customize Learning
Your tutor can customize your lessons and present concepts in engaging easy-to-understand-ways.
Increased Results
You can learn more efficiently and effectively because the teaching style is tailored to you.
Online Convenience
With the flexibility of online tutoring, your tutor can be arranged to meet at a time that suits you.
Top International Cities for Python Tutoring