Top MBA Tutors serving Sapporo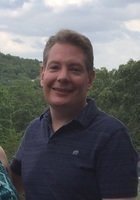 Kevin: Sapporo MBA tutor
Certified MBA Tutor in Sapporo
...20 years of "real life" professional experience and have traveled extensively, I am able to provide you real life examples to help understand the value of learning the topics I tutor you with. I specialize in tutoring a broad range of subjects with a focus on math, science, history, government, geography, accounting, finance and related...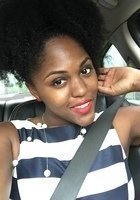 Brittney: Sapporo MBA tutor
Certified MBA Tutor in Sapporo
...Project Manager by day and a cheerleading coach by night. I have a B.S. and M.B.A in Business Administration from the University of Georgia and two certifications on Project Management. I am extremely proficient in these areas as well as writing, secondary mathematics, and literacy. My favorite subjects are geared toward business and writing. I...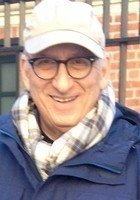 David: Sapporo MBA tutor
Certified MBA Tutor in Sapporo
...tutoring students since 2016. My tutoring experience includes helping - college students prepare for Quantitative & Verbal GMAT and GRE tests - business professionals learn basic and advanced Excel, PowerPoint, MS Project y career - 6th -12th grade students learn Math and English - adults in project mgmt and information systems My education includes a...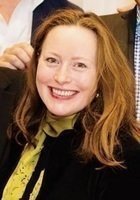 Jennifer: Sapporo MBA tutor
Certified MBA Tutor in Sapporo
...expertise across human and plant biology, genetics, epidemiology and related (once upon a time, a former researcher at Duke and Cornell), and English-language essay writing, literary and editorial skills gained from a longterm media and publishing career print and digital under the top editors in the world (Tina Brown, BBC, Hearst+ in New York and...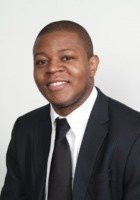 Dotun: Sapporo MBA tutor
Certified MBA Tutor in Sapporo
...in my professional life where I have had to explain subject matter to both peer colleagues and senior colleagues. The areas I am looking to tutor are Finance, Investment Analysis, Introductory Financial Accounting, and Statistics. My favorite subject to teach is securities valuation because a lot of the concepts can be applied to our every...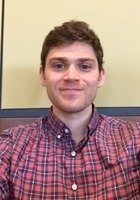 Cooper: Sapporo MBA tutor
Certified MBA Tutor in Sapporo
...the past. While a full-time graduate student at Yale University, I was employed by Yale to instruct hundreds of first-year MBA students in statistics, probability, economics, finance, operations, and competitive strategy as a TA or tutor. I have a passion for teaching, lots of experience, and even believe that taking the GMAT can be fun...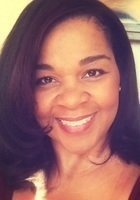 Suzanne: Sapporo MBA tutor
Certified MBA Tutor in Sapporo
...stay organized, and develop healthy, sustainable study habits. I offer coaching for calendaring, effective planner use, Cornell note-taking, folder organization with Google Drive/Classroom, and project planning. I have an MBA and a BA in Art History from the University of Warwick, England. I also attended Venice University, Italy at the Querini Stampalia campus to study...
JB: Sapporo MBA tutor
Certified MBA Tutor in Sapporo
...with people from different walks of life and cultures. I have also home-schooled several students, including my own two daughters throughout their academic formation. As to management teaching and consulting, I served on several boards, lectured in many universities and institutions, and helped shape strategies and policies within the framework of a slew of entities...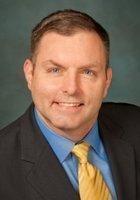 Blair: Sapporo MBA tutor
Certified MBA Tutor in Sapporo
...enthusiasm for the learning process. It's great to see the light come on and to see their progress. I have an undergraduate degree in Politics from Princeton, a post-baccalaureate certificate in Quantitative Studies for Finance from Columbia, and an MBA from London Business School. I served as an officer in the Marine Corps and have...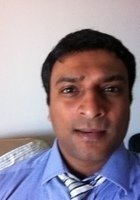 Hari: Sapporo MBA tutor
Certified MBA Tutor in Sapporo
...several formats, not simply the most commonly used method. A strong foundation and thorough understanding of basic concepts permits the creation of an efficient pathway to more complicated material that can be easily comprehended at each stage. I have recently stepped away from the private sector in an effort to give back to the community...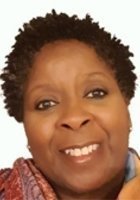 Glenda: Sapporo MBA tutor
Certified MBA Tutor in Sapporo
ACCOUNTING: Need help in making sense of all those accounting principles and entries that you must make?? ESPANOL: You want help from someone who is sympathetic to the challenges of learning a new language and can make the experience enjoyable and not a drudgery?? Then I am the tutor for you!... Allow the student to articulate the following: 1) His like/dislike of the subject matter; 2)His understanding of the subject matter; 3)Where his understanding goes off...
Nancy: Sapporo MBA tutor
Certified MBA Tutor in Sapporo
...enjoy teaching finance, accounting, and econ as well as the various secrutities licensing tests. But my avocations are history and literature and I love teaching them as well--whether through assisting with regular school homework and test preparation, or through SAT/ACT prep, or through AP/SAT subject test prep in English Literature, Human Geography, or American or...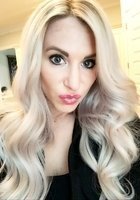 Jennifer: Sapporo MBA tutor
Certified MBA Tutor in Sapporo
...not attained by chance, it must be sought for with ardor and attended to with diligence. " This quote by Abagail Adams mirrors my own philosophy on learning. It takes time and dedication but is well worth the effort in the end. I love to help students of any age learn to love Economics, Political...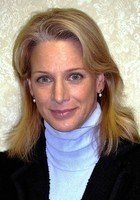 Carla: Sapporo MBA tutor
Certified MBA Tutor in Sapporo
...a Bachelor's degree in Business Administration, Accounting Emphasis, from the University of Washington, Seattle campus. I was an Accountant. I also earned a Master of Business Administration, and worked in business consulting. I began teaching college business and accounting courses, and earned a PhD. I have continued to teach Accounting and Business courses in the...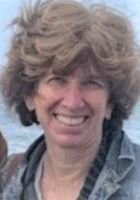 Rebecca: Sapporo MBA tutor
Certified MBA Tutor in Sapporo
...to understand his/her learning styles and then adapt my teaching style to fit his/her needs. I graduated from Yale with a BA in English and from Columbia University with an MBA in Marketing/Finance and worked in the corporate world for over twenty years. I became an entrepreneur and have loved the life I have led-I...
Private Online MBA Tutoring in Sapporo
Our interview process, stringent qualifications, and background screening ensure that only the best MBA tutors in Sapporo work with Varsity Tutors. To assure a successful experience, you're paired with one of these qualified tutors by an expert director - and we stand behind that match with our money-back guarantee.
Receive personally tailored MBA lessons from exceptional tutors in a one-on-one setting. We help you connect with online tutoring that offers flexible scheduling.
Sapporo MBA Tutoring FAQ
If you want professional MBA admissions tutoring in Sapporo but aren't sure how to get started, Varsity Tutors will find you the assistance you have been searching for. It can feel overwhelming to navigate the MBA admissions process on your own, especially if you've spent the last few years concentrating on your career. Thankfully, an MBA admissions tutor in Sapporo can provide valuable insight into every aspect of the process, from your admissions essay to standardized test prep. Keep reading to learn more about the advantages that a private tutor can provide.
Most business schools look at your academic transcript from local educational institutions such as Hokkaido University, your take on why their institution is the right fit for your needs, and your letters of recommendation. Working with a private Sapporo MBA admissions tutor affords you the luxury of preparing at your own pace. If you are confident in your written communication skills, your Sapporo MBA admissions tutoring sessions can focus on standardized test prep for the GMAT or GRE instead. Alternatively, you can devote all of your study time to your admissions essay if you prefer. There is no "correct" way to approach the MBA admissions process, so why not do something that makes sense for you?
For instance, many business schools enforce a strict word limit on admissions essays to measure how concisely candidates can express their ideas. Your MBA admissions tutor in Sapporo can review your work and help you eliminate wordy phrasing to make your writing more engaging. They can also help you outline your assignment to help you stay on task instead of veering off on an unrelated tangent. When your rough draft is finished, they can also proofread it for you before submission.
Similarly, Japan MBA admissions tutors can share test-taking strategies if you're nervous about the GMAT or GRE. Both tests involve multiple-choice items, so your MBA admissions coach can teach you how to make an educated guess if you feel stumped by a question. Likewise, your Sapporo MBA admissions tutor can answer any questions you have about verbal skills or quantitative problem-solving to boost your self-confidence heading into your exam. In fact, your instructor can even build a study plan around your innate learning style to enhance your study efficiency.
For example, a visual learner could use illustrated flowcharts to help them outline their response to an exam's writing prompt, while an auditory learner could get more out of hearing new vocabulary words used in the proper context. You can also take practice exams during your Sapporo MBA admissions tutoring sessions to help you get accustomed to the content and structure you can expect on your exam.
We understand that working professionals don't have a lot of free time and try to value it as highly as you do. We handle all of the research that goes into finding you a suitable instructor so you don't need to worry about it. We also offer a Live Learning Platform that facilitates face-to-face study sessions on your mobile device of choice, so you don't need to drive anyplace.
If you're worried about the efficacy of studying online, don't be. Our platform includes a plethora of powerful features to improve your study experience. For example, video chat capabilities allow you to practice your interview skills with your instructor just as effectively as if you were in the same room. Similarly, Japan MBA admissions tutors can use our platform's virtual whiteboard to make it easier for you to take notes on key concepts. Every session is also recorded automatically, so you can go back for a refresher whenever you feel the need.
Varsity Tutors will find you the MBA admissions tutoring in Sapporo you've been looking for, but the first move is yours. Contact us by phone or online today to learn more about how easy finding a private tutor can be!
Your Personalized Tutoring Program and Instructor
Identify Needs
Our knowledgeable directors help you choose your tutor with your learning profile and personality in mind.
Customize Learning
Your tutor can customize your lessons and present concepts in engaging easy-to-understand-ways.
Increased Results
You can learn more efficiently and effectively because the teaching style is tailored to you.
Online Convenience
With the flexibility of online tutoring, your tutor can be arranged to meet at a time that suits you.
Top International Cities for Tutoring